Blog




"Wonderful Retreat Near the Smoky Mountains!"
Reviewed 3 days ago NEW
Buckhorn Inn is a wonderful place to spend a wedding anniversary. The Inn is set in a serene environment with spectacular views of the Smoky Mountains. We especially enjoyed staying in one of the Inn's cottages, which offered a little more privacy. The Inn is a great place to relax, read a book, enjoy a glass of wine on the deck, while at the same time being convenient to hiking trails and craft shops. The food is outstanding in general, but the breakfasts are especially scrumptious. The owners and friendly staff make guests feel comfortable and welcome. We will definitely be returning!
April 15, 2015
                                                                                                  I wandered lonely as a cloud
That floats
on high o'er vales and hills,
When all at once I saw a crowd,
A host, of golden daffodils;
Beside the lake, beneath the trees,
Fluttering and dancing in the breeze.
Mr. Wordsworth's lines give the spirit of the classic yellow daffodils that bloomed in March at Buckhorn and lasted until just yesterday.  I had to unearth them, a sad task, but one that had to be done as a spent daffodil is a woesome sight.
"Excellence, consistently maintained."
Reviewed 1 week ago
Gatlinburg is about half-way between our home in Ohio and that of one of our sons in S. C. We met there for 3 days in late March for a get together and some hiking. We have stayed at the Buckhorn several times in the past and found it excellent, and were delighted to find that it still is. The grounds and the lodge and cabins are beautiful and well maintained and updated; the breakfasts and dinners are far, far above usual hotel quality, and the customer service from every manager (including the couple who are the owners) and employee was superb. Great place!
via Buckhorn Inn (Gatlinburg, TN) – B&B Reviews – TripAdvisor.
"Just what the doctor ordered"
Reviewed 1 week ago
Once again, when we needed to rest, recharge, and be pampered, Buckhorn, its owners, and staff were there to welcome us, provide comfortable lodging, excellent meals, and a warm and friendly atmosphere. We look forward to each and every visit. Buckhorn proves "you can go home again".
.
"returning back home…."
Reviewed 2 weeks ago
We had not been to the Buckhorn for eight years. It felt like coming home….our journal entries in Cabin six from 2005-2007 were still there. We can not say enough about Lee and John and Debbie manage to treat all their guest like royalty in the utmost casual of ways. If you love Donald Trumps golden luxury apartment, skip the Buckhorn. If you love casual, natural elegance…give the Buckhorn your reservation.Breakfast and dinner were absolutely delicious as always. We were graced with two full days of clear Mt LeConte views and lovely hikes at the Greenbrier entrance to the National Park. Walking Rachel's Labyrinth is a special gift to our coupleship. On the third day which was rainy, we headed to the great art galleries so close by. Three wonderful days in Gatlinburg, staying with the best hosts at the best Inn and not one minute spent in downtown Gatlinburg…..ahhhhh….
"" My favorite place to go""Reviewed 2 weeks ago  Been coming here several years. It has become like a second home.. Very peaceful and relaxing.. Lovely walking trail around the land with benches to sit, relax, and think. Staff is wonderful, They go out of their way to help you in any way. Food is excellent and substitution for food allergies are made when needed. Couldn't ask for a more enjoyable place to visit. I try to go several times a year. Highly recommend this lovely Inn and wonderful staff!
March 18, 2015
"Our fifth visit!"Reviewed 2 days ago NEWAs two school teachers, we've gotten in a terrible routine: fall break in October we go to the beach in the Florida Panhandle and spring break we go the Smoky Mountains and the Buckhorn Inn. I found the Buckhorn on line 4 years ago for our 30th wedding anniversary and we've been back every year since AND I've made my reservations for next year already. Why do we like the Buckhorn so much? It starts with the people. John and Lee, the owners, are very 'present' and make us feel at home. The staff is friendly and it is good to see many of the same folks each year. The food is wonderful. Breakfast is a delight. Dinner is incredible. So we eat big in the morning, hike all day (taking the coffee cake from breakfast for our snack on the trail), and eat like royalty at dinner. We enjoyed all six of our meals this stay very much!Another guest put it this way: the Buckhorn doesn't change and that's a good thing. You know what to expect and know you will enjoy it. Maybe we need to figure out how to get here in October!
March 16, 2015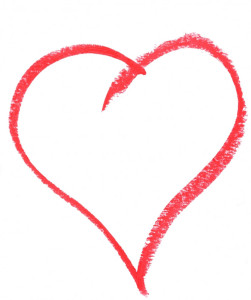 It's guest responses like the one below that encourages all of us to do the very, very best for each and every guest.  
Dear Friends at Buckhorn Inn:  We thank you for  most wonderful visit we had with you a couple of weeks ago.  Words cannot express how spcial and welcomed each of you made us feel.  Thanks to Chef Bob for amazing, amazing meals, those who served us, those who cleaned our room and anyone I have forgotten who makes Buckhorn Inn such a delightful home away from home.  We look forward to our next visit with you.  Blessings to each of you, David and Janet
Just wish to say my wife Lisa and I thoroughly enjoyed our dinner experience last Thursday evening.  Both Heidi and Martha were professional, proficient and courteous in their care of us.  I also appreciated the Happy Anniversary note card and other things on our table.  The meal was exquisite and I for one finished everything put in front of me except for 1/3 of the pie – I was full!  The Buckhorn Inn will be a place I highly recommend to anyone visiting the Gatlinburg area.