Blog




March 30, 2017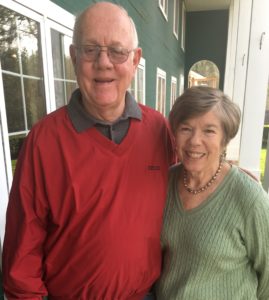 Hilda Henderson Hagins wrote to us………
Some of my fondest childhood memories are of the beautiful Buckhorn Inn.  Our family rented a cabin there for a week for several summers in the 1950's. The beautiful view from the porch of the Inn has remained with me all these years. I also recall the wonderful breakfasts at the lodge and all the books and bookshelves in the main gathering room. Even then I loved books and reading! The breakfasts at the Inn were another highlight of our day.
During our week at Buckhorn Inn we often took day trips into the park and I remember the delicious lunches the staff always packed for us. The innkeepers' daughter Molly and I were best friends for that week each summer, and Molly often accompanied us on our trips into the park. (Maybe that's why our lunches were so good!)
A highlight of my week was when Molly and her mother June would invite me to spend the night with Molly at Bebb House.  Molly and I were pen pals for most of elementary school.
My husband and I are returning to Gatlinburg for a mini vacation later in March. Our son is our official "travel agent" so we asked him to book some accommodations for us in the area. Imagine my surprise when he told us he had booked a stay at Buckhorn Inn for us! He had no idea of my history with that wonderful place. I am excited and can't wait to visit a place that has lived in my heart for many years with beauty and happy memories for me! I'll see you soon!
Hilda Henderson Hagins
February 7, 2017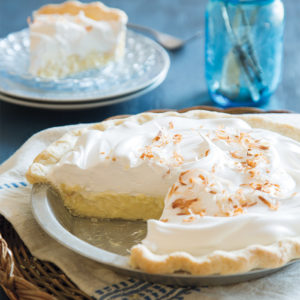 Crust
1 1⁄4 cups all-purpose flour
1 teaspoon kosher salt
1 teaspoon sugar
8 tablespoons cold unsalted butter, cubed
4 tablespoons whole buttermilk, chilled
Filling
1⁄2 cup sugar
3 tablespoons cornstarch
1⁄8 teaspoon kosher salt
1 cup whole milk
1 cup unsweetened coconut milk
4 large egg yolks
1 cup sweetened flaked coconut
1 teaspoon vanilla extract Coconut Whipped Cream (recipe follows)
Garnish: toasted sweetened flaked coconut
Instructions
Preheat oven to 350°.
For crust: In a medium bowl, stir together flour, salt, and sugar. Using a fork or pastry blender, cut butter into flour mixture until mixture resembles coarse crumbs.
Add buttermilk, 1 tablespoon at a time, stirring until a dough forms. Turn dough out onto a lightly floured surface; shape into a disk. Cover tightly with plastic wrap; refrigerate until firm, at least 30 minutes.
On a lightly floured surface, roll dough into a 12-inch circle. Transfer to a 9-inch pie plate, pressing into bottom and up sides. Fold edges under, and crimp as desired. Top with a piece of parchment paper, letting ends extend over edges of plate. Add pie weights.
Bake 20 minutes. Carefully remove paper and weights. Bake until golden brown, approximately 8 minutes more. Let cool 20 minutes on a wire rack.
For filling: In a medium saucepan, combine sugar, cornstarch, and salt; whisk in milk, coconut milk, and egg yolks. Cook over medium heat, stirring constantly, until thickened, approximately 10 minutes. Remove from heat. Stir in coconut and vanilla.
Spoon filling into prepared piecrust. Let cool 10 minutes. Place a piece of plastic wrap directly on surface of filling. Refrigerate until firm, approximately 3 hours.
Top with Coconut Whipped Cream, and garnish with coconut, if desired.
Ingredients for Topping
1 1⁄2 cups heavy whipping cream
6 tablespoons sugar
1⁄2 cup unsweetened coconut milk
Instructions
In a large bowl, beat cream and sugar at high speed with an electric mixer until soft peaks form. Add coconut milk. Beat until stiff peaks form, approximately 1 minute.
December 9, 2016
We have begun work on two major projects to improve accommodation for our guests.
Project 1:  Many guests are now asking for walk-in showers, so we are renovating the bathrooms in Cottages 1 and 2 to provide this amenity. When we are finished, each cottage will have a large, beautifully tiled, walk-in shower.
Project 2: We are beginning a series of improvements in Cottages 3 and 4 which we will accomplish in segments over the next couple of months. These updates include re-painting all the woodwork, re-designing the fireplace, re-postioning the television, replacing windows, and purchasing some new furniture. We will be posting photos when the work is completed.
John and I are so excited about our newest addition to the Buckhorn Inn gift shop and we hope you will be, too.  The Buckhorn Experience is a gorgeous 115 page book featuring 240 high quality photographs of Buckhorn Inn with annotations by Buckhorn I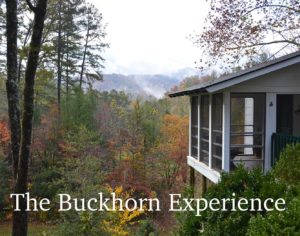 nn guests from the last 78 years. Writer Stephen Williford put this delightful coffeetable-style book together over the last two years and his skills have certainly paid off. Gift-perfect for Christmas, anniversaries, birthdays, first-time guests and for anyone who loves Buckhorn. $25 Paperback $35 Hardcover  Click here to Order Your Book Today.
The fire that destroyed so much in Gatlinburg proper did not come our way. We and the whole of the Arts and Crafts Community were spared. We had a bit of wind damage but we are getting that taken care of. The morning after the fire all employees–even those who were not scheduled to work–appeared at 8:00 a.m. to get us up and going and our doors were open that afternoon. The caliber of our staff continues to amaze us. We are grateful to them and to all of you who called, emailed and texted us to find out how we had been affected by the fire and to wish us well.
Gatlinburg re-opened today, Friday, December 9. The main street suffered almost no damage from the fire and shopkeepers are eagerly awaiting the return of tourists.   Cades Cove has remained opened throughout the crisis and the major part of the Park opened on Friday, including Highway 441 and the Spur between Pigeon Forge and Gatlinburg. No matter, there are great hiking trails out our way–from Greenbrier to Cosby.
August 26, 2016
Try our latest afternoon treat which has a surprising ingredient.
Cookie Base
1 cup all-purpose flour
½ cup packed light brown sugar
½ teaspoon baking soda
¼ (1/2 stick) butter, softened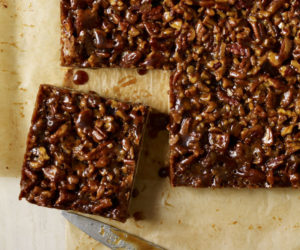 Topping
1 package (8 oz) semi-sweet chocolate baking squares
2 large eggs
¼ cup packed light brown sugar
¼ cup light corn syrup
2 tablespoons Worcestershire sauce
1 tablespoon vanilla extract
1½ cups chopped pecans, divided
Preheat oven to 375F. To prepare cookie base, place flour/ ½ cup sugar and baking soda in food processor or bowl of electric mixer. Process or mix 10 seconds. Add butter. Process or beat 30 seconds or until mixture resembles fine crumbs. Press evenly into bottom of greased 9-inch baking pan. Bake 15 minutes.
To prepare topping, place chocolate in microwave-safe bowl. Microwave, uncovered, on high for 2 minutes or until chocolate is melted, stirring until chocolate is smooth. Set aside.
Place eggs/ ¼ cup sugar, corn syrup, Worcestershire and vanilla in food processor or bowl of electric mixer. Process or beat until well blended. Add melted chocolate. Process or beat until smooth. Stir in 1 cup nuts. Pour chocolate mixture over cookie base. Sprinkle with remaining ½ cup nuts. Bake 40 minutes or until toothpick inserted into center comes out with slightly fudgy crumbs. Cool completely on wire rack. To serve, cut into squares. 16 serving.  
July 20, 2016
Buckhorn Housekeepers Save Hummer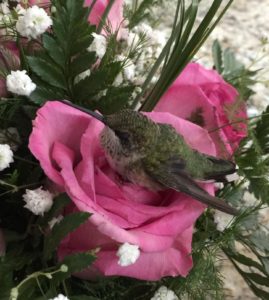 This little guy knocked himself out on a glass door at one of our guest houses. Housekeepers rescued him and placed him on a bouquet of tiny roses. Revived, he flew off to Mexico in about 30 minutes.  Buckhorn is a major stopover for the hummers, going and coming.  We look forward to their southward journey to Mexico in September and seeing them dive bomb one another trying to get the sweet nectar from our chenille plants.  
May 6, 2016
Named for our favorite hiking area, Greenbrier House said welcome to its firsts guest in the middle of April–and it's been busy ever since.  When you walk into
the spacious open living area with kitchen, you can't take your eyes off the view out the multi-level windows, except perhaps to admire the floor to ceiling stone fireplace. There are two ensuite bedrooms with king beds and bathrooms with walk-in, tiled showers on the main floor. Upstairs is a grand spacious loft with king bed, private bath, bookshelves and a game table.  A long deck furnished with tables and chairs runs the length of the house.  There are even laundry facilities on the main floor.  All rates include our hearty menu-based breakfast.  Rate for two  $285;  Rate for four $320; Rate for Six $400.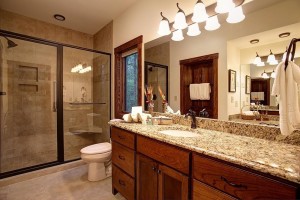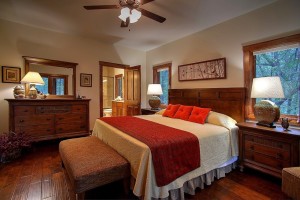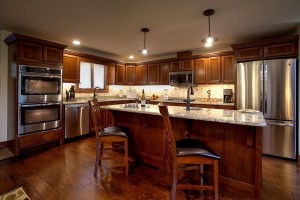 March 15, 2016
Smokies in the Spring at Buckhorn Inn
by Colleen Campbell
A month away
From today
A Miss Rena and
A Miss Colleen
Will come to stay….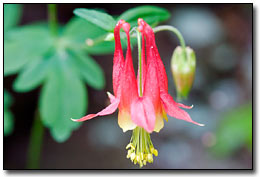 You mustn't in Spring
Miss a single thing
For God puts on quite a show
Things of wild that grow and grow.
A trillium over here
A hidden violet under there.
Bears cling to trees way up high
Elks that move as if they fly!
I save for last the best of all
These are the people we see every spring and every fall –The innkeepers and the cooks
To the house cleaners and those who fill the books
Spring,summer, fall and even winter,too.
Buckhorn Inn, I love you.
So coming soon, these two ladies visit.
It goes so fast I already miss it
February 9, 2016
Here's what Culture Trip has to say about us in its latest issue:
Huge white pines frame the view of the Great Smoky Mountains from this Gatlinburg bed and breakfast, and a wild flower meadow below the inn completes the panorama. The flagstone terrace is a special place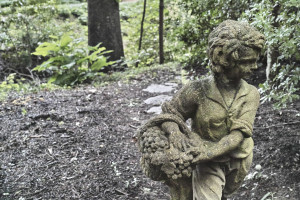 to absorb he peace emanating from the pine and hemlock forest surrounding the inn. Less than a mile from the National Park, Buckhorn Inn affords visitors easy access to all activities and attractions in the area, including hiking, arts and crafts,and musical theaters. Boasting four-course gourmet dinners, a comfortable library and complete workout facilities, Buckhorn Inn offers elegance and charm as one of East Tennessee's classic country inns.