Blog




April 15, 2015
"returning back home…."
Reviewed 2 weeks ago
We had not been to the Buckhorn for eight years. It felt like coming home….our journal entries in Cabin six from 2005-2007 were still there. We can not say enough about Lee and John and Debbie manage to treat all their guest like royalty in the utmost casual of ways. If you love Donald Trumps golden luxury apartment, skip the Buckhorn. If you love casual, natural elegance…give the Buckhorn your reservation.Breakfast and dinner were absolutely delicious as always. We were graced with two full days of clear Mt LeConte views and lovely hikes at the Greenbrier entrance to the National Park. Walking Rachel's Labyrinth is a special gift to our coupleship. On the third day which was rainy, we headed to the great art galleries so close by. Three wonderful days in Gatlinburg, staying with the best hosts at the best Inn and not one minute spent in downtown Gatlinburg…..ahhhhh….
"" My favorite place to go""Reviewed 2 weeks ago  Been coming here several years. It has become like a second home.. Very peaceful and relaxing.. Lovely walking trail around the land with benches to sit, relax, and think. Staff is wonderful, They go out of their way to help you in any way. Food is excellent and substitution for food allergies are made when needed. Couldn't ask for a more enjoyable place to visit. I try to go several times a year. Highly recommend this lovely Inn and wonderful staff!
March 18, 2015
"Our fifth visit!"Reviewed 2 days ago NEWAs two school teachers, we've gotten in a terrible routine: fall break in October we go to the beach in the Florida Panhandle and spring break we go the Smoky Mountains and the Buckhorn Inn. I found the Buckhorn on line 4 years ago for our 30th wedding anniversary and we've been back every year since AND I've made my reservations for next year already. Why do we like the Buckhorn so much? It starts with the people. John and Lee, the owners, are very 'present' and make us feel at home. The staff is friendly and it is good to see many of the same folks each year. The food is wonderful. Breakfast is a delight. Dinner is incredible. So we eat big in the morning, hike all day (taking the coffee cake from breakfast for our snack on the trail), and eat like royalty at dinner. We enjoyed all six of our meals this stay very much!Another guest put it this way: the Buckhorn doesn't change and that's a good thing. You know what to expect and know you will enjoy it. Maybe we need to figure out how to get here in October!
March 16, 2015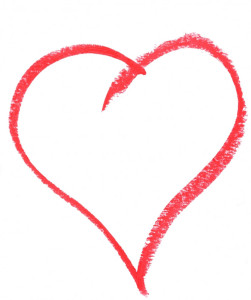 It's guest responses like the one below that encourages all of us to do the very, very best for each and every guest.  
Dear Friends at Buckhorn Inn:  We thank you for  most wonderful visit we had with you a couple of weeks ago.  Words cannot express how spcial and welcomed each of you made us feel.  Thanks to Chef Bob for amazing, amazing meals, those who served us, those who cleaned our room and anyone I have forgotten who makes Buckhorn Inn such a delightful home away from home.  We look forward to our next visit with you.  Blessings to each of you, David and Janet
Just wish to say my wife Lisa and I thoroughly enjoyed our dinner experience last Thursday evening.  Both Heidi and Martha were professional, proficient and courteous in their care of us.  I also appreciated the Happy Anniversary note card and other things on our table.  The meal was exquisite and I for one finished everything put in front of me except for 1/3 of the pie – I was full!  The Buckhorn Inn will be a place I highly recommend to anyone visiting the Gatlinburg area. 
March 9, 2015
This was our first time at a B&B…and boy the reviews were spot on..this place is beautiful! This location is absolutely breath taking..the service and hospitality wonderful! The food was delicious too! It is so peaceful and relaxing it was hard to leave during the day to sight see.. Hospitality is excellent !
Room Tip: The rooms with Jacuzzi tub and balcony are awesome…but the regular rooms are very nice too!
March 8, 2015
We stayed at the Buckhorn Inn on a friend's recommendation and we have found a new favorite get-away place. The Inn is so peaceful and relaxing and the staff is warm and friendly. They even remember your food and drink preferences. And the food is amazing. Well made and well presented. We stayed in one of the cottages and were very happy we did. It was so relaxing and peaceful with beautiful views of the grounds and the mountains beyond. We look forward to making this an annual destination.
February 27, 2015
Stumbled upon Buckhorn Inn last second due to our prior inn canceling due to inclemate weather. Was able to get a great traditional room with dinner and breakfast of course for a great price. Inn has great view of mountains with an easy accessible location. Innkeepers and staff very sweet and helpful highly recommend!
via Great Smokey Mtn B&B – Review of Buckhorn Inn, Gatlinburg, TN – TripAdvisor.
February 23, 2015
"Wonderful, relaxing experience"
I am biased. My wife and I have stayed at the Buckhorn Inn so many, many times over the past decade that we aren't sure how exactly how often we have been guests here. This is a wonderful, quiet, relaxing place to be close to all of the activities of Gatlinburg and the Park and still be able to retreat to the peacefulness of the Lodge itself. The Innkeepers/owners and their staff are great hosts and make all guests feel welcome. Breakfasts at the Inn are fabulous and included… but you must try dining at least once at the evening 4 course dinner also served here (at added cost and reservation required). You cannot find a better dining experience anywhere else in the Gatlinburg area.
Stayed February 2015, traveled as a couple
"A place you will never forget….and will want to return to year after year!"Reviewed 3 days ago NEWThe Buckhorn Inn is a place that you will fall in love with on your 1st visit. We have come for the last 7 years, and look forward to our next visit before we leave!The wonderful owners, the staff, the chefs, servers, and ground folks are like family. They make you feel like you have come home…a comfy one. The history of the Inn is so interesting. The building, the grounds, the cottages are simply beautiful. It's safely tucked away from the hustle and bustle of Gatlinburg, but close if that interests you. Hiking is a favorite of ours, and so many trails close by. We have been guests in different seasons, but the winter is our favorite with snow.My husband and I love the inn and the people there!