Blog




October 29, 2017
We love celebrating holidays at the Buckhorn Inn–and Halloween is no exception!  Innkeeper Lee Mellor recently conducted a pumpkin carving workshop for our guests.  They made some amazing Jack-o-lanterns!  
Have you ever wondered from where the tradition of pumpkin-carving came?
A Brief History of Halloween Jack-o-lanterns
It all began with an Irish folktale.  The tale revolves around Stingy Jack, who fooled the devil twice.  When he eventually died, he was too dishonest to go to Heaven.  But the devil had been tricked into promising not to claim his soul.  The devil sent him away from the gates of Hell with a single burning coal to light his way.  Ever resourceful, Jack carved out a turnip to use as a lantern.  In Ireland and England, children would put burning embers in carved turnips, beets, gourds, or potatoes and used them to frighten passers-by.  The glowing vegetables often were placed by the front door of homes in order to scare away the spirit of Stingy Jack.  The use of vegetable lanterns became associated with Samhain, an autumnal Celtic festival that marked the end of the harvest season.
When the Irish, English, and Scots came to the United States, they brought this tradition with them.  Pumpkins, native to South America but long cultivated by Native Americans, became the perfect canvas for creating Jack-0-lanterns.  In the early 1800's, the celebration of Samhain was replaced by the Halloween traditions we know today.  
If you carve a pumpkin this year, roasted pumpkin seeds make a delicious seasonal snack.  You can find a recipe with several variations at http://www.foodnetwork.com/recipes/food-network-kitchen/pumpkin-seeds-recipe-2105941.
Jack-0-lanterns are one of the most common Halloween decorations.  In legend they keep away evil spirts or guide lost souls home.  But today they serve as a flickering sign of the season.
July 11, 2017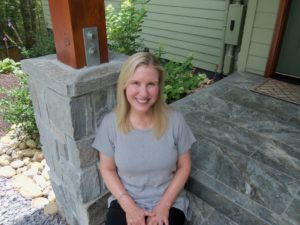 The Mellor Family got lucky 30 years ago when the second Mellor son Jack married Indiana native Sharon Galbreath. We are are so happy that Jack and Sharon have left ttheir corporate careers in Chicago to take  up permanent residence at Buckhorn. Sharon has been making herself very useful around the Inn already and many of you have met her at breakfast, dinner or on check-out. She styles herself as "the daugther-in-law" and loves to talk about food, one of her passions.
Sharon and Jack lived for the past 36 years in greater Chicago area. A Certified Association Executive, most of Sharon's career has been focused on national, nonprofit dental and medical organizations.  Her work history includes: Associate Executive Director of Oral and Maxillofacial Surgery Foundation, Executive Director of American Academy of Periodontology Foundation, and most recently CEO of the Orthopaedic Research and Education Foundation (OREF). At OREF we funded more than $2 million of research each year, providing medical researchers with the data and mentoring they needed to go on to large-scale funding. Sharon says that she " took a great deal of satisfaction in working with donors and other stakeholders to grow the pool of researchers whose work ultimately will provide breakthroughs in patient care."
Sharon earned a BA from Purdue University, MBA from Loyola University and a PhdD from Union Institute and University.
Sharon currently serves on the Board of Directors of a nonprofit called CreatiVets which helps veterans with PTSD develop coping tools by helping them express themselves through music, the visual arts and creative writing. She is a member of MENSA and has served on their national public relations advisory board. Sharon is also a member of the John Purdue Society and cheer on my beloved Boilermakers!
January 28, 2016
Winter Deal #1  Can you only getaway for one night?  Then book our February Sunday-Thursday Special.  Accommodation, breakfast and dinner for two is $200 in a premier room or cottage or $170 in a traditional room.  
Winter Deal #2   Annual Buckhorn Inn Wine Fest   February 18 Look, smell, taste – starting with your basic senses and expanding from there you will learn how to taste wines like the pros in no time!   We are offering a special one-night rate which includes the wine tasting experience, breakfast and accommodation at $175 for premier rooms and cottages and $130 for traditional rooms. 
Winter Deal #3  Two-Night Midweek Discount of 24%  Hot Chocolate Special Sunday through Thursday Nights, January through March 17.  Two Nights, Two Breakfasts on Two Mornings and Two Dinners on Two Nights.   $385 Cottage or Premier Room; $320 Traditional Inn Room. 
Winter Deal #4  Valentine's Day   We only have two accommodations left on Valendine's Day, Sunday, February 14.  Book any one of them at $195 and get rose petals strewn on your bed!
Winter Deal #5  Experience Peace in the Heart of Nature  February 26-28, 2015 Here in the beautiful foothills of the Smoky Mountains you will find the perfect environment to learn how to meditate or to refresh your practice.
Elements of the Retreat include
Learning basic meditation techniques
Joining in group meditations that help you go deeper
Gentle yoga poses that will help relax and release tension
Silent nature experiences to help you regain your inner awareness and calm
The art and science of prayer and meditation
Gentle Yoga postures,that will help you to release tension and give you the ability to meditate more deeply
Package Price: The per person cost (sharing) of $220 includes the retreat, two nights' accommodation, two breakfasts, two dinners, and one lunch. Participants with little or no meditation experience attend for three nights, beginning on Thursday. There is an additional fee of $120 for these participants which includes the additional night's accommodation, breakfast, dinner and lunch. 
It is best to call the inn to make reservations:  865 436 4668.  We do block out space for the retreat, so accommodation which may looked unavailable actually is.
September 26, 2015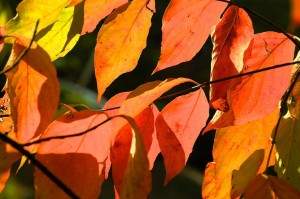 Fall is a beautiful, fascinating period in the Smokies and at Buckhorn Inn.  This photo of the leaves of one of our dogwoods was taken by Bertram Henry, a Buckhorn Regular, when he was here this week.  The main fall leaf season is still several weeks away (mid to late October), but color has begun to develop over the past week in high elevation areas. Many birch trees are showing muted yellows, and species such as witch hobble, sumac, and blueberries are sporting red leaves at higher elevation. It's still early in the season though, so colors should continue to develop over the next week or two along the crests of the mountains.
At low to middle elevations, dogwood trees have a reddish cast that will develop into brilliant reds later in October. Species such as sourwood and red maple are also turning red. And the brilliant reds of Virginia creeper vine can be seen climbing the trunks of many trees. Overall however, the forests are still very green at these elevations. There's not a lot fall color to see yet — just scattered trees here and there.
Fall flowers displays are glorious now. Flowers such as purple asters, white asters, black-eyed Susans, pale jewelweed, ironweed, great blue lobelia, closed gentian, and goldenrod are blooming profusely along roadsides and trails. In the forests, look for the vibrant pink, purple, and red fruits of hearts-a-bustin' bushes and the brilliant reds of dogwood berries.
July 7, 2015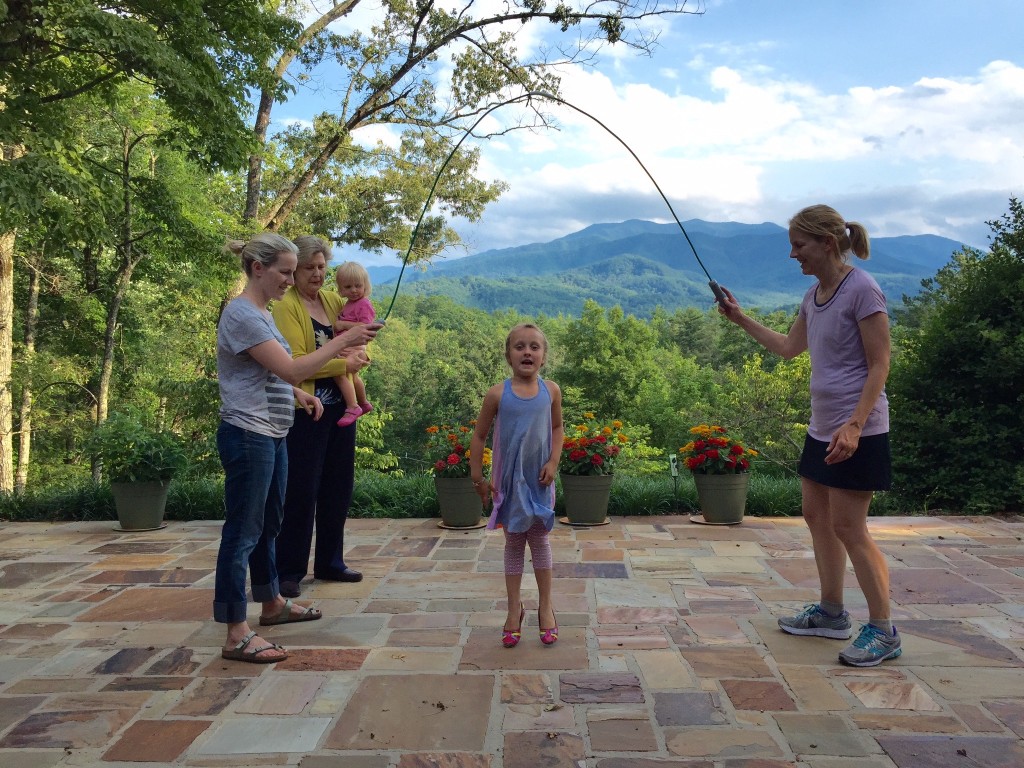 Husband and Fellow Innkeeper John and I have a stayvacation each year when the Alaskan branch of the family arrives.  Our family's experience reminded me of what a great venue Buckhorn and the Smokies are for summer fun. This year we gave 5 year old great granddaughter Jane skip roping lessons on the veranda of Buckhorn House with her mom, granddaughter Jessica, me and Alice and our daugther counting out cadence.   We hiked the Inn's nature trail, did morning runs, played games on the terrace, enjoyed hearty breakfasts and an elegant dinner served in our private dining room so the four under 10 great-grandchildren could make as much noise as possible and not disturb other guests.  We did two hikes, played golf and mini-golf, rode Gatlinburg's new Mountain Coaster (TWICE), played Pickle Ball at the Gatlinburg Recreation Center, attended a riotous show at Dixie Stampede, and had lunch at the Mountain Lodge, a family tradition.
May 15, 2015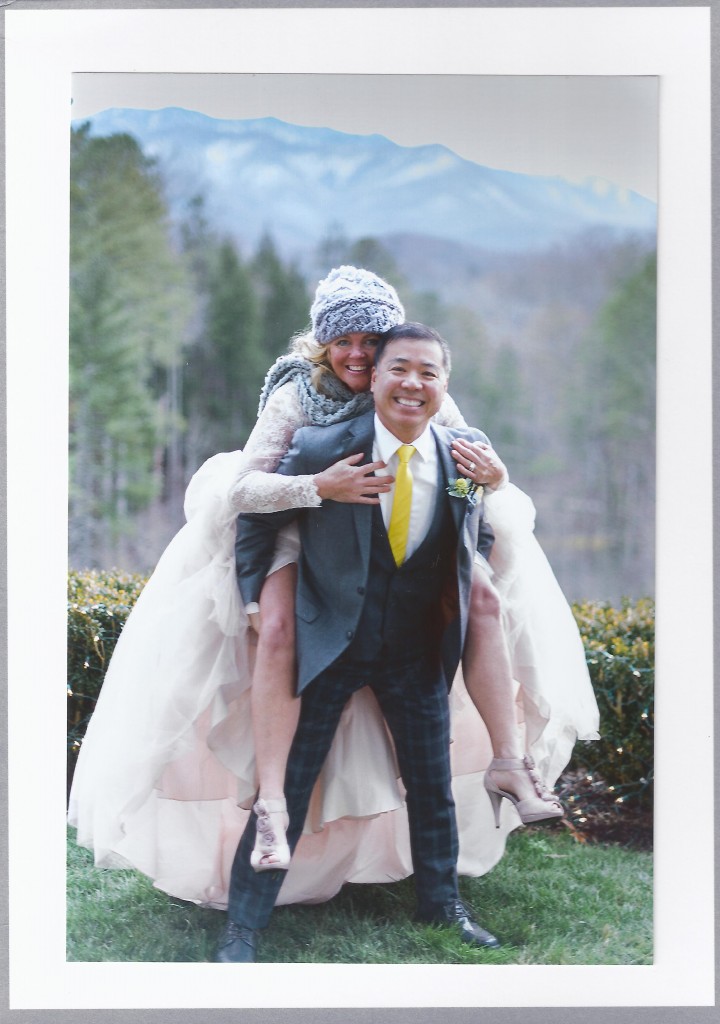 May 10, 2015
It's peony season at Buckhorn.  Come explore our gardens.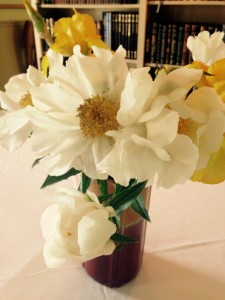 April 28, 2015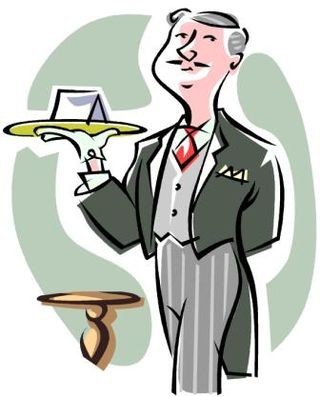 Buckhorn Inn will offer its guests an unusual opportunity—sharing afternoon tea with a very special person, Dr. David Woodfine, one of England's most respected and experienced professional butlers.  Dr. Woodfine is an amusing and engaging speaker who will talk about how to prepare tea properly, different types of teas and proper protocol when setting down for an afternoon "cuppa."  He will also share a few stories from his career as a butler, including service with Princess Diana, Prince Charles, Princess Margaret, and The Duke of Marlborough and the supervision of the wedding of Andrew Lloyd Webber.
Dr. Woodfine was also High Steward of Oxford University where his job was to see to the needs of dignitaries from around the world and to oversee high table dinners for the University.  He was Master of the Oxford City Guild of Chefs for four years and a Master Sommelier.   Dr. Woodfine will be happy to sign copies of his well-received cookbook, From Kitchen to High Table: the British- American Edition, which will be on hand at teatime. 
Tea, cucumber sandwiches, and scones will be served at the event at Buckhorn Inn on Tuesday, May 5, at 3:00 in the Inn's Sitting Room.  Members of the public are welcome to attend this free event by advance reservation only by phoning 865 436 4668 or emailing info@buckhorninn.com.
April 20, 2015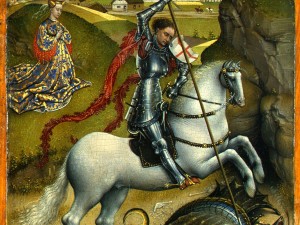 My English-born husband John has a campaign to get more recognition for St. George, the patron saint of England.  To wit, this blog and the following short history of this heroic man and Christian martyr.
"Follow your spirit, and upon this charge cry 'God for Harry, England and Saint George!'"  So howls King Henry V at the climax of the great Harfleur speech in Shakespeare's play.  But who really was the St George that Prince Hal uses to so inspire his men?
But who was St George?
Scientists have haggled over the exact details of the birth of St George for hundreds of years but it is generally put at around 280AD. He was born in the town of Lydda, then in the Roman territory of Syria Palestina and in modern terms around 15 kilometres south of Tel Aviv to two Christian parents.
He went on to become one of the finest soldiers in the Roman army but, in AD 303, the Roman Emperor Diocletian issued an edict that every Christian soldier in the army should be arrested. George, it seems, wasn't too happy about this and approached the emperor to renounce the edict.
Diocletian tried as hard as he could to convert the great soldier to worship of the Roman gods by offering him gifts of land, money and slaves. However, George stood strong and stolidly turned all of these down.
Diocletian realised he had no choice but to make the decision to have George horrifically tortured before being executed. The methods of torture apparently included laceration of wheel of swords before he was eventually decapitated. Not before George had donated his entire wealth to the poor though and, for the actions of his life, he was venerated as a Saint.
But why is George the Patron Saint of England?
The decision to make St George the patron saint of England was predominantly taken by the Plantagenet King Edward III, who reigned from 1327 to 1377. Edward was a big personal fan of the story of George apparently and thus decided to make the famous St George's cross his military banner.
Under the banner, the English army won victories at Halidon Hill, Bannockburn and Crécy. It became quickly associated with English military success and, after the flag was carried at the battle of Agincourt in 1415, Saint George's Day was made into a national feast day.
May 12, 2014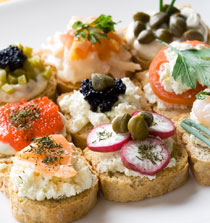 Ever wonder just how our chefs make such fabulous soups — the ones so many of you say would make a meal in themselves — or how they get that Béchamel Sauce just perfect? Why does that tray of appetizers look so appetizing?   Those crisp, light, delicious cookies—just how do they get them that way?   These and other exciting and useful culinary arts are some of the topics included in our  Good Cooking! classes presented at a time convenient for you.
Come and enjoy the peace and serenity of Buckhorn Inn and learn some of the secrets of its delectable cuisine. Come with your spouse, your best friend, your mother or your daughter and enjoy the pleasure of learning something new together. Or come on your own for a productive but fun getaway.  Each class is 1½  hours and is followed by lunch served on the veranda overlooking majestic Mount LeConte
You will learn different techniques and dishes that are regularly prepared at the Inn in small classes, all taught by our highly skilled and experienced Chef Frank Downs.   We can work with you or your group to offer cooking classes on just about any topic and on dates and times that fit your schedule.   Email Chef Downs to discuss your interests and time frame (frank@buckhorninn.com) or phone 865-436-4668.
Rates: $50 per person