Blog




August 6, 2018
Thank you to all of our guests who have taken the time to review the Buckhorn Inn!  This week we are sharing some recent reviews from TripAdvisor
Dinner at the Buckhorn in a Rare Treat.  Jenny G gave us 5 stars and wrote:  "We recently stayed at the Inn and chose to enjoy the four-course dinner this time.  No regrets.  The food was just exquisite and it made for a beautiful night to remember.  Can't think when I have had a better meal."
Outstanding, Don't Miss this One.  Tom R gave us five stars and wrote:  The Inn is outside the hustle and bustle of Gatlinburg but well worth the drive.   Fixed menu each evening, so check ahead to see what's on the menu.  We had pork tenderloin, melt-in-your-mouth and tasty.  Blackberry cobbler with lemon curd ice cream.  Wow.  Great service and views.  Don't miss it. "
Buckhorn is the Best!  ddmeen gave us five stars and wrote:  "We visit the Smokies several times each year and we always stay at the Buckhorn Inn.  The accommodations are beautiful, and the views of the mountains are magnificent.  The breakfasts are absolutely delicious.  Special desserts such as cookies and brownies are available each afternoon.  Be sure to book dinner there also!  The staff is lovely, and they do everything possible to make your stay a memorable one."
Great Family Vacation Spot.  susangoodson gave us five stars and wrote:  "We recently stayed at the Bebb House at the Buckhorn Inn.  It is a lovely place to stay and the view was spectacular.  The breakfast and dinners at the Inn are the shining star of this resort.  It's a lovely experience and I would highly recommend it."
Best Place to Stay East of the Mississippi.  Jenny gave us five stars and wrote:  "You can't go wrong with the Buckhorn Inn.  It's been there for 80 years.  The hosts are lovely people, the food is stellar, the view is amazing.  You're looking into Great Smoky Mountains National Park.  And the brownies and cookies every afternoon are out of this world.  I've been staying at B&Bs for thirty years and this is the best ever."
Thank you everyone for these wonderful reviews.  We strive to make your stay with us lovely in every way–thank you for letting us know we are hitting the mark!
May 21, 2018
Thank you to all our guests who take the time to write reviews about their Buckhorn Inn experience on TripAdvisor.  Travel websites are trusted advisors for so many vacationers.  Your first-hand experience helps them know exactly what to expect.
slkratz1 wrote on May 21, 2018:  "Great food, wonderful service.  I had dinner two nights during my stay at Buckhorn.  Great wine list as well as menu."  5 stars.
Renee B wrote on May 20, 2018:  "This was the first time for my husband and I, staying at a B&B inn and it was incredible!  From the beautiful views from our room, the Premier 1, to the incredible breakfast every morning.  We also booked a dinner our first evening there and it was also fantastic!  The staff made sure they waited on our every need and we could not have asked for anything more!  We will be back!"  5 stars.
Claire O wrote on May 18, 2018:  "We stayed in the Lindsey House which was perfect for the three sisters.  We had a lovely deck with wooded scenery and lots of birds.  Lee and John are the perfect hosts and the food was excellent as always.  The Inn is close to the Greenbrier with great hikes and historical information."  5 stars
bdcook wrote on May 15, 2018:  "We spent two nights in one of the cabins at the Buckhorn Inn while we hiked and visited the sights in the Smoky Mountains.  We'd definitely stay there again when we visit the area.  Good value in a comfortable cabin with living room and small kitchen.  Wonderful, quiet property and such nice people.  Loved our glass of wine while sitting in the rocking chairs with a view of the mountains while meeting interesting people staying there.  We hadn't planned on meals there, but had a wonderful dinner there in the end.  Wish we had a fluffier pillow is the only idea for improving on the experience."  5 stars
Three weeks ago Eric V wrote:  "The Buckhorn Inn has long been our favorite place for celebrating special occasions.  The food is excellent.  The setting is peaceful and relaxing.  The staff is friendly and welcoming.  An added bonus:  The spring wildflowers are breathtakingly gorgeous right now, so short easy hikes in this part of the Smokies are rewarding."
Thank you to all those who take the time to share their reviews of the Buckhorn Inn.  We look forward to welcoming you back!
February 23, 2018

Here are some reviews posted in the last month on Trip Advisor.
Reviewed 1 week ago
Wonderful and Relaxing Atmosphere!
We have been several times to Buckhorn Inn to celebrate our wedding anniversary and usually rent Cottage #7. It has never been a disappointment! Last year we went somewhere else to celebrate so this was our first time back in two years. When we opened the door to Cottage #7, I said "Oh….we're home"! That's how it felt….like we were coming home. One of the highlights of the trip is the fantastic food that is served for breakfast and supper. It can't be beat! And you leave stuffed! Definitely a place I would very highly recommend.
Reviewed 1 week ago
Such a beautiful, peaceful place
The cottages are quaint and very private. We love turning on the fireplace and just soaking in the breathtaking view. It is nice to have the kitchenette for snacks, etc., but you must eat at the Inn. The food is excellent.
Knoxville, Tennessee22
Reviewed 3 weeks ago
So lovely – every year!
Banana Foster's French Toast for breakfast. It's the first thing I think of when I hear the words "Buckhorn Inn." I cannot praise the inn highly enough. The inn is comfortable, warm, and inviting, as is the staff. My husband and I return annually for a weekend to unwind after the holidays. I have recommended this inn to countless family and friends, and they come home saying the same thing. The highest compliment? Many of my single girlfriends have stayed here – traveling alone – and they have felt safe, nurtured, and well taken care of – a high compliment in this crazy world. I cannot wait to come back.
Reviewed 4 weeks ago
A Great Idea
Sometimes you just need to get out of town and the Buckhorn Inn is the perfect place to escape to, if only for one night. Debbie made reserving and checking in a delight, even arranging for a pitcher of our favorite spiced tea in our cabin. Of course, freshly baked treats and coffee were also waiting in the downstairs sitting room. A pleasant walk to the pond and back and quiet reading time left us ready for one of the best dinners we've ever enjoyed there. The cottages are our favorite accommodation when we visit, offering comfort and privacy. We enjoyed the usual great breakfast and wonderful mountain views from our morning table. Upon leaving, our only comment was "this was a great idea." We hope you get the chance to visit this unique and charming establishment.
Reviewed 4 weeks ago
Just love it
Here on a package deal (2 nights in a cottage, includes 2 dinners and 2 breakfasts) and loving it. Our cabin has a great Mountain View, a fireplace, and a jacuzzi tub. Cozy, comfortable and spotlessly clean. Mini kitchen means we can pack a lunch for adventures out, and there is a screen porch that is lovely if it wasn't too cold to use it! Food has been absolutely delicious, and staff is great. We have already booked our August visit!
January 9, 2018
These reviews below were posted on Facebook about Buckhorn Inn in the last six months!   
"A memorable B and B"   My husband and I had the wonderful experience of staying at the Buckhorn Inn last month. This was our first visit to this charming B & B and hopefully not our last. Any B & B that has return guests over and over again from many and faraway states says something about the owners, chefs, employees, etc. Why do guests return more than once? You must experience for yourself and see why! The lovely accommodations, delicious breakfasts and dinners, ambience, "special treats", all contribute to a stay that you will always remember. My only regret, Lee, is that you are quite a distance away from our home that prevents us from coming as often as we would like. However, we do plan to hopefully return in the near future and stay again in the Premier 1 room. Many thanks for making our stay so memorable!
A wonderful stay, as usual  This is a beautiful old inn, meticulously furnished, with a great view of the Smokies. The atmosphere is warm and welcoming. We enjoyed a Premier Room, complete with gas fireplace and large bath. Dinner and breakfast were delicious; a roaring fire in the old stone fireplace was welcome on a cold morning. We've stayed here many times, and look forward to our next visit.
Relax  I have been to the inn many times,,it's older and maintained very well,food is presented nicely,I find many people returning year after year,,staff always sweet and helpful,,I here people say they have come here for 40 years,,
Perfect  The perfect location ( at the foot of Mt. LeConte), the excellent room with all the amenities, the labyrinth, the meditative gardens, the wonderful food, the friendliness of the staff, the peaceful and natural surroundings make for a perfect getaway. Our visit there was the perfect solution for us.
Lovely place and people  It was wonderful to escape the crowds and relax at the Buckhorn. The breakfasts were fantastic and the staff friendly and helpful. The grounds were well kept and we could walk along the gravel road to see the swans in the pond, the mountain views or drive down the road to the art shops.
ELEGANT PROPERTY
We arrived in the early evening and checked into a Cottage. We immediately recognized the quality of the furnishings, the cleanliness, and especially enjoyed the fireplace and view of the Smoky Mountains! The next morning we had breakfast in the main dining room of the Inn and were thoroughly impressed with the elegant surroundings, decorated for the holidays, the professional and friendly staff, and the great food. The Inn exudes a feeling of history and charm throughout its design and surroundings. We are already planning a return! Mike H.
FIRST CLASS ALL THE WAY…WE'LL BE BACK!
We reserved only one night in a private cottage here for a special occasion and after only a few hours we decided to spend another night. This Inn has incredible charm and first-class service! Our cottage was clean, spacious, convenient, and the view was superb. The Inn itself is just absolutely dreamy and we spent a lot of time enjoying the Inn along with our cottage. The food and service were impeccable—everything about the place made us want to go back, especially the incredible people! Jeff L.
GEM OF THE SMOKIES
The Buckhorn is a gem of a B&B in the Smokies. We loved our short stay and cannot wait to return. Lee is a gracious host and the staff is wonderful. We arrived just in time to grab a few late-night snack brownies, which were awesome. Our guest house was incredible and we did not want to leave. Comfortable bed, fireplace, and private screened-in porches for each bedroom with separate bathrooms. Great view from floor to ceiling living room windows, updated interior furnishings with wonderful art, and a full kitchen for use. We highly recommend dinner reservations as the service, presentation, and good quality is 5 star. Breakfast was included in our stay and it was over-the-top scrumptious. After breakfast we walked the property which is very well maintained and easy to wander. You cannot find another place to stay in this area that is so inviting and quiet. T42long
GREAT FIRM SUMMIT
Partners held a summit to plan our upcoming merger. Great comfortable rooms. The Inn is 80 years old so it is comfortable and warm, but a rare antique. Some stayed in the little cottages, some stayed at the Inn. Great meals. Provided a meeting space with living room, fireside atmosphere. Douglas W
ANOTHER WONDERFULLY MEMORABLE VISIT
We visit Buckhorn every Fall and look forward to our visit all year long. We feel pampered from the moment we make our reservations until we return home after our stay. The inn is beautiful and immaculate and every one of the staff is friendly and helpful. We are surrounded by the magnificent Smoky Mountains and enjoy walking the paths that surround the inn. The breakfast is the best I have had anywhere and beautifully presented. There are not enough superlatives to describe Buckhorn adequately. Lfmonroe2
ELEGANT COUNTRY INN
We have been going to the Buckhorn for about 30 years. It is quaint and elegant, has excellent hospitality and excellent food. It is a short drive from the Greenbrier entrance to the Great Smokies National Park, which can be reached without going through the touristy areas of Gatlinburg or Pigeon Forge. Overall a wonderful vacation or weekend getaway. Howard K
DELIGHTFUL
Our first stay at a B&B and it was great! The Tower Room was a fun change to cookie cutter hotel rooms, and the grounds were great for an evening stroll. Breakfast was delicious. John and his staff were so pleasant and welcoming. Mic553
CHARM AND NATURAL BEAUTY
Buckhorn Inn is full of charm in a beautiful setting a short distance outside the hustle and bustle of Gatlinburg. We couldn't have asked for more from the staff, the room accommodations, and meals served. The breakfast menu and baked goods were wonderful. Our compliments to the chef and staff! Innkeeper John came around to all the tables our first morning there to personally greet us and chat a bit. Coffee on the terrace early morning and a drink on the terrace3 in the evening provided us with a grand view of Mount LeConte and other mountains across the lawn. The décor of all the inn's rooms is elegant and artistic. An intimate inn with great charm! We were able to arrange box lunches from the kitchen one day to take with us for a day of hiking and touring the Great Smoky Mountains. We look forward to returning! PegAlbert
BEAUTIFUL LOCATION!
The staff at the Buckhorn Inn made us so welcome and fed us so so well. The Inn has a magnificent view of the Great Smoky Mountains from the dining room and patio lined with chairs. Our room was clean, comfortable and attractively decorated. We had use of a large library and sitting room too. The Inn was located outside of busy, touristy Gatlinburg but still very convenient to the national park entrance. I would definitely come back to Buckhorn Inn. Segal2017
5 STAR FOOD AND SERVICE
This restaurant is worth a visit even if you are not staying at the wonderful inn or cottages. The service is 5 star and the food is amazing. The night we dined, we were served a trout dish which was perfect. We also had breakfast the next morning and left stuffed and happy! T42long
LOVE THE BUCKHORN INN
We have been going to the Buckhorn Inn for over 30 years and it just keeps getting better and better! There are wonderful day hikes within a few miles or you can just sit and rock on the porch, taking in the incredible view of the mountains. Excellent dining experience every time!
Nmh45th
MY COMPLIMENTS TO THE CHEFS!
A culinary delight! Seriously the best food in all of Gatlinburg—and we have eaten at many places! If you do not stay here, at least get reservations for dinner there one night. You will love it!
julescw
October 9, 2017
We were so happy to meet guests James and Cheryl Nipper this September.  The Nippers were first-time 
Buckhorn Inn visitors from Jacksonville, FL and were so warm and friendly.
He is an attorney, but we suspect also a photographer because he took some great shots of the Inn.  James described the Inn as "laid-back, quaint, all-Southern".  We were so flattered when he said the Inn reminds him of what he sees in Southern Living!  We actually have been in the magazine several times.  Here is a "throwback" recommendation on our dining room from 2008!  http://southernliving.com/travel/south-central/cozy-cabin-getaway-two
Guests Enjoy Buckhorn Grounds
The Nippers especially enjoyed the view of Mount LeConte from their room, and pointed out that it is the highest point in the Smoky Mountains that is fully situated in Tennessee.  They walked the Buckhorn Inn Nature Trail and took some great photos of the pond.  James says the scene reminds him of the movie "On Golden Pond".  He was kind enough to give us permission to share some of the great photos they took at the Buckhorn Inn.  We are sharing them with no filters or special effects–we think they are gorgeous "as is"!  We look forward to the Nippers' next visit and in the meantime, please enjoy their photos.
Share Your Buckhorn Experience
We love seeing and sharing photos taken by our guests.  Please send them by email to [email protected] along with a few descriptive comments.  If you are on Instagram, please tag @innbuckhorn.  Seeing the property through the eyes of our guests often gives us a brand new appreciation and perspective!  
March 15, 2016
Smokies in the Spring at Buckhorn Inn
by Colleen Campbell
A month away
From today
A Miss Rena and
A Miss Colleen
Will come to stay….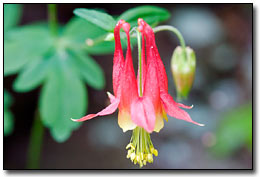 You mustn't in Spring
Miss a single thing
For God puts on quite a show
Things of wild that grow and grow.
A trillium over here
A hidden violet under there.
Bears cling to trees way up high
Elks that move as if they fly!
I save for last the best of all
These are the people we see every spring and every fall –The innkeepers and the cooks
To the house cleaners and those who fill the books
Spring,summer, fall and even winter,too.
Buckhorn Inn, I love you.
So coming soon, these two ladies visit.
It goes so fast I already miss it
February 9, 2016
Here's what Culture Trip has to say about us in its latest issue:
Huge white pines frame the view of the Great Smoky Mountains from this Gatlinburg bed and breakfast, and a wild flower meadow below the inn completes the panorama. The flagstone terrace is a special place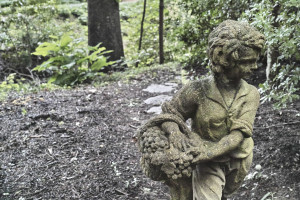 to absorb he peace emanating from the pine and hemlock forest surrounding the inn. Less than a mile from the National Park, Buckhorn Inn affords visitors easy access to all activities and attractions in the area, including hiking, arts and crafts,and musical theaters. Boasting four-course gourmet dinners, a comfortable library and complete workout facilities, Buckhorn Inn offers elegance and charm as one of East Tennessee's classic country inns.
January 12, 2016
Hi Lee and John,
Arline  and I were recent guests of yours at  Buckhorn Inn and found it to be one of the highlights of our visit to the Great Smoky National Park.  From the greeting on our arrival, to the comfortable tower room, to the delicious breakfasts and dinners, to the warmness and fine service of the staff, we were delighted in all that you folks offer.  Arline is ready to return and suggested a number of times on our return to New England the possible dates and the various things there are to enjoy.  We did, by the way, really enjoy the Nature Trail on your 30 acres.Our compliments to all.
Russell 
June 30, 2015
Reviewed 3 weeks ago
The Buckhorn is in a quiet location away from the noise of Gatlinburg. Our room was a "premium" one and we found it clean, very comfortable, with many amenities. More like staying at a friend's home. The staff was all so friendly, among them we found "Libby" to always be most cheerful and helpful. We had dinner there on Sunday evening and the meal,…
More
Room Tip: The premium rooms are quite spacious with great views.
See more room tips
Stayed June 2015, traveled as a couple
via Glad to be back! – Review of Buckhorn Inn, Gatlinburg, TN – TripAdvisor.
Reviewed 5 weeks ago
In the Great Smokies: Just a few miles from noisy Gatlinburg, but truly a world away. We first visited this classic inn several years ago & looked forward to our return. Wonderful view from the room. Comfortable room; small bathroom , which goes along with age of inn; worth the trade off. Lovely furnishings. Interesting artwork all around. The extensive grounds are walkable & lovely. Wonderful to just walk downstairs for dinner, though I'm sad to say that our dinner experience on this visit (unlike the past) was disappointing. (See separate restaurant review. This "5 star" review relates to the inn itself. I debated dropping the overall rating, but I just couldn't do it: I love the Buckhorn Inn! So I review the restaurant separately.)
Note to visitors who dislike the shared tables of B & B's: You are seated at your own table for breakfast as well as dinner. The breakfast menu has a variety of good choices.
via Glad to be back! – Review of Buckhorn Inn, Gatlinburg, TN – TripAdvisor.