Blog




December 10, 2012
 

 

But There's So Much to Do!


Frankly, many Buckhorn Regulars come here just to do nothing.  After all, lives for many of us (even retirees!) can be hectic and stressful.  A chance to relax in comfort, read a book, have a real conversation with your loved one can be pretty special.  But for those of you yearning to engage in great activities while you are with us, take a look at the list our wonderful Carson Newman University intern Taylor Foy put together.  Just reading it may tire you out. Click here for list of activities.


  
 

Winter Deals at Buckhorn Inn


These deals are especially for those of you who may not have figured out that Winter can be spectacular in the Smokies.


 
 

Wine Tasting Evening


Wine expert Dave Jennings will conduct a wine tasting for our overnight guests on Thursday, February 21  You can sample a number of varieties–red, white and in-between. And if you aren't a wine connoisseur you can be by the end of the evening. Dave will offer guidance on learning how to taste wines that will deepen your appreciation for both wines and winemakers. The discounted one-night rate includes dinner, breakfast and accommodation,  $200 for premier rooms and cottages and $175 for traditional rooms. Come a day earlier and add that night with dinner, breakfast and accommodation for an additional $165 for premier rooms and cottages and $135 for traditional inn rooms.  Book online or telephone our Fabulous Office Manager Debbie on 865 436 4668.


 

Famous Winter Discount 


Book early to insure your reservation for this annual favorite.  The Deal:  2 nights, breakfast for 2 on 2 mornings and dinner for 2 on 2 nights;  Sunday through Thursday nights, January 7 through March 14,  $365 Cottages and Premier Rooms; $310 Traditional Rooms.


Book online or telephone our Fabulous Office Manager Debbie on 865 436 4668.


 
 

Take Time for Two Valentine Celebration Includes Complimentary Champagne


Sweep your sweetie off her (or his) feet and indulge in a truly romantic evening on February 14.  A lovely room in the mountains, a roaring fire with a sumptuous dinner, and a great breakfast before you leave the next morning is included in our Take Time for Two Celebration.  Chilled champagne will be waiting for you in your cottage or room.  An elegant Valentine's dinner will delight your senses and enliven your tastebuds — a feast for the eyes as well as the palette.  The rate for a  Premier Room or Cottage $245 and Traditional Inn Room $200.   And if you can't make it on Valentine's Day, make it up to your sweetie by giving a Buckhorn Inn Gift Certificate.   Book online or telephone our Fabulous Office Manager Debbie on 865 436 4668.


 
 




Hand me an apron– let's cook!


ByTaylor Foy, Buckhorn Inn Intern


A day in the kitchen with Frank is an amazing experience. He is a talented chef and kind teacher. I told him I have never been much of a cook, but I was able to follow a recipe. He laughed and informed me that he doesn't use recipes. I knew I was in for a long night!  We prepared a four-course meal together:  Grilled London Broil with Béarnaise Sauce, Mushroom and Wild Rice Soup, Garden Salad, and Orange Carrot Cake with Mascarpone Icing.  For Carrot Cake recipe, see our blog.


 




A Sixer: Mt. Leconte from Buckhorn Inn 


Treking up Sixers—mountains higher than 6000 feet—get you bragging rights and entry into the South Beyond 6000 Club if you complete all 40 of them, most of which are located in the Appalachians.   You don't get just bragging rights–climbing these peaks gives you the experience of sharp habitat transitions and the region's most stellar views.  A trek up our beloved Mt LeConte (6593 feet) takes you through hardwood forests to spruce and balsam and onto exposed cliffs that require steel-cable assistance.  Many of our guests make LeConte a day hike, while others just enjoy the view from the Inn's front porch.


 

 




Waterfall Walks in Winter


At nearly 80 feet, Rainbow Falls is the longest plunge of water in our National Park.  For this and our four other recommendtions for winter waterfall walks click here.


 

 




Winter Special Events


There are three great events in the first three months of 2013 in the Smokies, the Annual Wilderness Wildlife Week, Saddle Up!, and Mountain Quiltfest. For details click here.


 

What This Space


Well, not this space exactly.  Watch our website in early January because 2013 is the Inn's 75th Anniversary, and we will be posting details about our year-long hullabaloo early that month.  We plan to celebrate  with special events and opportunities for guests to join in the celebration and  to win gifts from the Inn.  


December 2, 2012
Heat oven to 350 F.

1 Navel orange, unpeeled and quartered
2 Cups All-purpose flour

2 Cups Sugar

2 Tsp Baking powder

2 Tsp Baking soda

1 Tsp Salt

1 Tsp Ground cinnamon

2 Tsp Ground nutmeg

1 ¼ Cups Vegetable oil

4 Eggs

2 Cups Grated carrot

½ Cup Chopped walnuts

½ Cup Raisins

Position knife blade in food processor bowl; add quartered orange, and process until pureed, stopping once to scrape down sides. Set orange puree aside. Combine flour and next 6 ingredients in a large bowl. Add orange puree, oil, and eggs; mix well. Stir in carrot walnuts, and raisins. Pour batter into a greased and floured 10-inch tube pan. Bake at 350 for 1 hour. Let cool completely in pan on a wire rack. Remove cake from pan. Frost top of cake with cream cheese icing. Cover and store in refrigerator. Yield: 1 10-inch cake

Mascarpone Cream Cheese Icing

8 Oz Cream cheese, softened

½ Cup Butter, softened

2 Tbl Honey

½ Tsp Vanilla extract

Beat cream cheese and butter at medium speed in the bowl of an electric mixer until creamy. Add honey and vanilla, and beat until blended. Yield: 1 cup frosting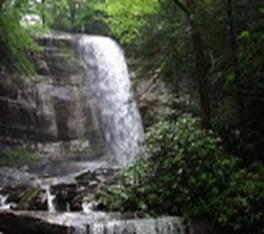 One of the best reasons to hike to winter waterfalls is because there's more water flowing at that time of year. You get better views of the falls and better photos in winter because the trees have dropped their leaves. So, get your hiking boots on and try some of these treks when you are at Buckhorn in the next few months.
Hen Wallow Falls is 4.5 roundtrip. Take the Gabes Mountain Trail out of the Cosby Campground. Keep going and you will see some amazing old-growth forest.
Rainbow Falls is 5.5 miles roundtrip. The trailhead is located on the Cherokee Orchard Road at the back of Gatlinburg.
Laurel Falls is 2.5 miles roundtrip. It's the only trail to a waterfall that is paved. The trailhead is on Little River Road 3.9 miles west of Sugarlands Visitor Center.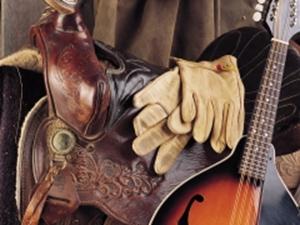 Annual Wildlife Week January 12-19

An entire week of nature programming including hikes, seminars, and workshops about the wonders of the Great Smoky Mountains National Park and other regions of the United States. Music Road Hotel & Convention Center.
http://www.mypigeonforge.com/events_winterfest_wilderness.aspx

Winter Heritage Festival February 1-2

A celebration of the human history, natural beauty, and cultural history of the Smokies. There will be fascinating speakers, musicians and experts on the Smokies. www.smokymountains.org

Saddle Up! February 24-27

This celebration of the American West features cowboy singers, musicians and poets. The award-winning Stories & Strings program returns. Register to experience three other concerts, a chuck wagon cook-off, and The Cowboy Dance. Finish out the event with Cowboy Church on Sunday.

1-800-251-9100

Mountain Quiltfest March 12-16

Each year Quiltfest welcomes over 20,000 visitors from around the country. Quilting enthusiasts bring their work to compete in a world-renown, multi-category quilt show. http://www.mypigeonforge.com/events_quiltfest.aspx

The Smoky Mountains is bursting with activities for everyone to enjoy. Complete your stay at Buckhorn Inn by experiencing the mountains in your favorite way. Plan your day by clicking on any of the unique activities below.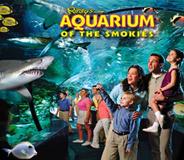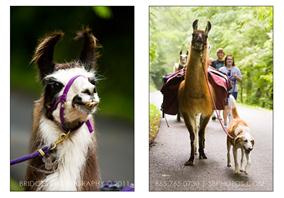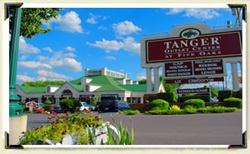 View the mountains from high in the trees on a zipline.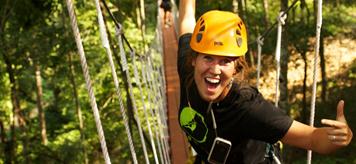 Take the challenge on the ropes course.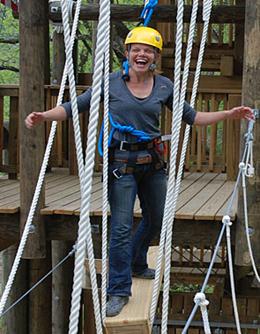 Ride the chair lift to see the view from 1,800 feet high.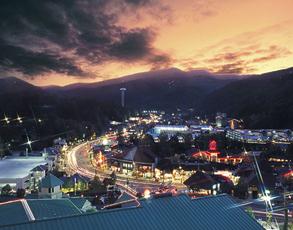 Paddle your way through the river.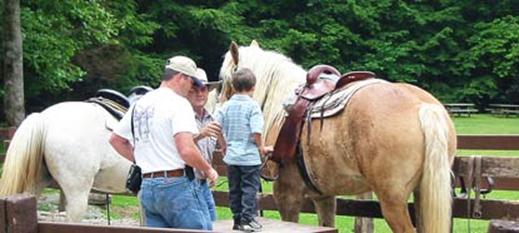 Enjoy the mountains with a guide.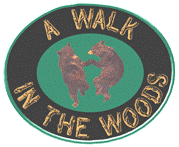 Drive through Cades Cove, a "living museum" full of beauty and history.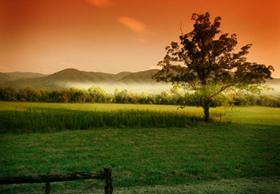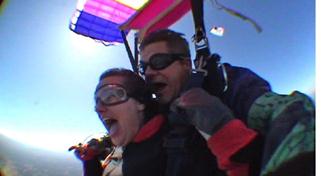 Climb and rappel from the rocks.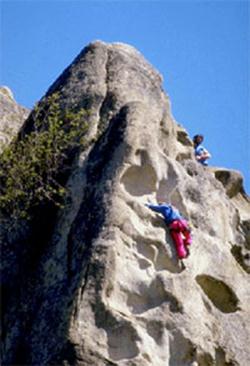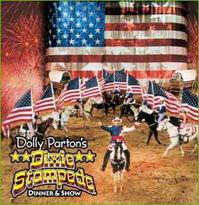 Bicycle through the Cades Cove Loop.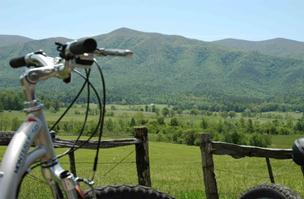 Ace your way through the lush golf courses.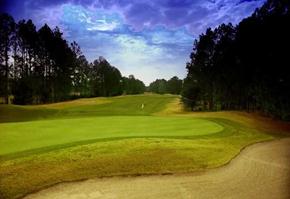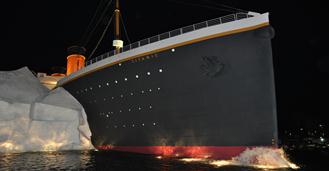 Fly fish your way through the waterways.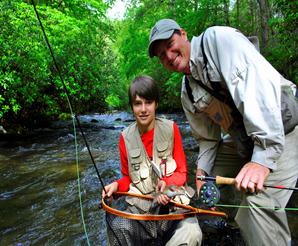 Explore under the Smokies in the caverns.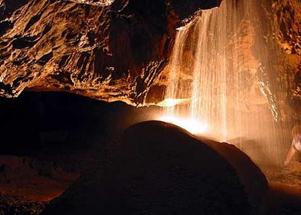 Stand at the highest point of the Appalachian Trail.


Visit the Arts and Crafts Community in Gatlinburg.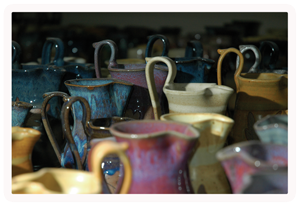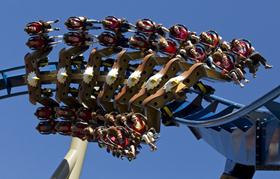 See a show at the Smoky Mountain Opry.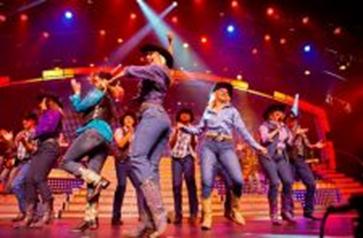 Ingredients

1 cup butter, softened
½ cup sugar
2 tsp milk
1 tsp vanilla extract
½ tsp salt
2 ½ cups flour
¾ cup dried cranberries, chopped in food processor
½ cup pecans, chopped in food processor
¾ cup shredded coconut
Method

Combine butter and sugar and mix for 3 minutes until light and fluffy. Add milk and vanilla extract to butter mixture. In a separate bowl, combine remaining ingredients. Slowly add flour mixture to butter. Make three dough logs and wrap each separately in plastic wrap. Store in fridge overnight. Remove plastic from dough log and cut ¼ inch cookies. Place on cookie sheet and bake at 375F for 12 minutes or until lightly browned. Decorate with melted white chocolate chips as follows:
Place 2 cups of white chocolate chips in a microwave-safe container. Add 2 tablespoons of vegetable shortening for every 2 cups of chips. Heat on medium power in the microwave (50 percent) for 30 seconds. Stir chips and shortening until completely melted and smooth. The melted chocolate will retain its chip shape until stirred. Continue heating on medium powder (50 percent) for additional 30-second intervals. Repeat process until the chocolate is completely melted and smooth. We put the chocolate in a squeeze bottle to decorate the cookies.