Blog




June 14, 2013
Reviewed May 13, 2013

We stayed 3 nights in the Bebb House. We are 2 couples traveling together and this was an ideal set up for us. We were able to tour all day and come back to a very pleasant place to just relax. The house is very spacious. Lee and John were great hosts. Breakfast each morning was excellent.

Reviewed May 16, 2013

The inn is like an English country house hotel with traditionally furnished reception areas and rooms. It has wonderful views towards Mt Le Conte and well laid out trails in the very large garden. We had a traditional room because we were only staying for one night; it had a comfortable king bed, 2 easy chairs and was excellent value for the rate. The area is so peaceful compared to the noise and traffic of nearby Gatlinburg. Breakfast was the best we had on our trip through the southern states. Dinner was good although a little early and quickly served for our European tastes, however there is a lovely lounge to relax in after dinner or sit outside in a rocking chair to take in the views. There were complimentary soft drinks and coffee available all day. We would return to this hotel without hesitation if we are ever in this area again.


Reviewed May 23, 2013

We loved our stay at the Buckhorn inn! We were traveling by car from Savannah to Indianapolis and we wanted a place to stay midway thru the trip. At first I looked for hotels in Gatlinburg but decided that I didn't want to mess with the traffic and the noise. We did want a nice view of the mountains though. I can across Buckhorn Inn by using the Tripadvisor app on my phone. We managed to get a reservation the same day I called because they had a cancellation. I'm so happy we were able to stay a night in the inn! We had room 3. It has a great view of the mountains. The room has a VERY comfortable King size bed. I would rate it the most comfortable bed I have ever slept in while traveling. The room is clean and nice. It has a couple of comfy chairs and a desk. The bathroom is a bit small but it fits the character of the house. The windows in the room and bathroom have a lot of great charm. The back patio has large rocking chairs that you can relax in. We took our morning coffee out there and took in the beauty of the land. The dining area is very nice. Lots of dark wood and a great fireplace. Plenty of windows to take in the view. The owner of the inn checked in on us to make sure we were having a nice stay. The breakfast that is included is OUT OF THIS WORLD!! I thought it would be good but it exceeded my expectations. That morning they were serving ricotta pancakes with orange marmalade syrup. It was heavenly. The marmalade had little bits of orange rind it in. I think I may call the Inn and see if the will give me the recipe! They also served homemade biscuits and cherry cheesecake muffins. Yum! This breakfast was the best breakfast I have ever had. I have been talking about that breakfast for weeks! My husband also raved about his eggs, bacon and fresh fruit. We would have hiked the grounds but we had to get back on the road. We will definitely book another stay at this inn but the next stay will be a longer one!

Reviewed May 28, 2013

We are so glad to have found this beautiful small hotel in the mountains near Gatlinburg. We spent 2 nights in April here and also booked dinner on both nights.
As our flight was slightly delayed we were late for the evening meal, but as we had phoned they kept our dinner ready and we were welcomed war mly with a lovely 4 course meal . Sitting at a table looking out over the mountains we felt we had arrived in a hidden oasis in the nature of Tennessee … In the morninglight it looked even prettier with all the flowers and we saw a hummingbird near the front door. Very friendly atmosphere and modern comfort paired with classic American style furniture. I wish we lived closer by, so we could go here more often.


Reviewed June 2, 2013

We found the Buckhorn while searching online for B&Bs in Gatlinburg. This place received rave reviews, so we had to see for ourselves. We were thrilled with what we found. The Buckhorn is tucked away from the noise and crowds of both Gatlinburg and Pigeon Forge yet is not far from either. The grounds are beautifully manicured, and the view of Mt. LeConte is breathtaking. We have only stayed in the cabins, and each is private, clean, and in top shape, with each having its own something special that makes it charming. The main house is full of books and games and places to sit and talk. There is free wifi throughout the grounds. Coffee and snacks are available 24/7. The grounds has lots of walking trails, too. The innkeepers and managers are friendly and helpful.
The breakfast is the best served at any B&B where we've ever stayed. Everything is fresh with a touch of gourmet. We've also had dinners there and have never been sorry that we spent the $35 each to have dinner at the Buckhorn. Trust me… you won't be disappointed that you stayed here.


Reviewed June 3, 2013 We booked this stay way back in January for our anniversary weekend (May 31-June 2). I knew it would be a good place, but I had no idea it would be as wonderful as it was. We were greeted warmly and shown around. There is a sitting room downstairs with a coffee maker, soft drinks, ice, and in the afternoon, cookies. Our traditional room, upstairs, was roomy, comfortable and had the most magnificent views of the mountains! The bed was extremely comfortable and there were plenty of outlets in the room to plug in all our gadgets and chargers. There was a flat screen tv on the wall opposite the bed and a spacious closet. The bathroom was roomy and had a window overlooking the mountains, as well. Everything about our room was perfect!
Breakfast the next morning was wonderful! It started with a bowl of fruit. We were brought biscuits and a sweet bread, juice, and coffee. Our server, Libby was very warm and sweet and made us feel welcome. We were given the choice of several breakfast entrees and the ones we chose were scrumptious, both mornings. We also chose to eat dinner there Saturday evening and were honored with a table by the window and a place card wishing us a happy anniversary. The food at dinner was also awesome! I can't say enough about this beautiful place. We plan to go back every year!

June 10, 2013
Other reviewers have touched on the basics that make a Buckhorn Inn stay so pleasant: quiet and serene location away from the hurly-burly of Gatlinburg, beautiful and well- maintained grounds, delicious food (breakfast especially), efficient and friendly staff, gracious hosts, comfortable and tastefully decorated common areas, cottage(or room), and more. All are spot on so I will not repeat, and the Buckhorn well deserves the many raves it has gotten. My husband and I also found the inn by accident on the way to looking up something else, and what serendipity this turned out to be! The first introduction is a top notch website–beautiful photography, well-laid out, easy links to all the information needed to make an informed decision. In fact I had some misgivings that maybe the real thing would not live up to the online version, but not only was all as exactly described but even better. When viewing room details I keep my husband in mind since he is strictly a no frills fellow. The Victorian places with frills and dust catching knick knacks leave him cold. So imagine our delight to open our charming cottage door and be greeted with minimal doodads and best of all–no shams and excessive pillows that give you claustrophobia before you even get into the bed! The decor was classy yet simple ; the overall effect–clean and very comfortable. Immediately you feel at home and know you will have a wonderful stay. Which we did. Posted June 2013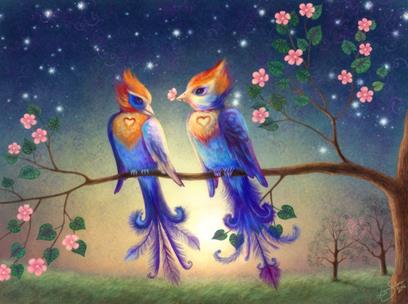 How about this—a beautiful place like Buckhorn to celebrate your 90th birthday and 68th wedding anniversary. We have come here many times in the past, and this time may be our last. We have always enjoyed it in every way. Now it's your time……From Harry and Mary in Knoxville
Buckhorn Inn

Nestled in the Smokies since 1938,
Everything about it truly is first rate.
Sitting on the veranda in that ole rockin' chair
Sippin' on a glass of wine, so happy that you're there.
They they let you know it's time to come in to dine.
Then inside the dining room, find the table you're assigned
Knowing soon, four courses will arrive, flavors so sublime.
Then the meal is over, the last glass of wine is through
And though you'd like to stay longer, you know what you have to do.
And as you start to leave, your hear wishes from neighbors, guests and friends,
Thanks, and we hope you come back soon to the beautiful Buckhorn Inn.
Happy Anniversary from John Devore, Buckhorn Inn Regular, Author and Poet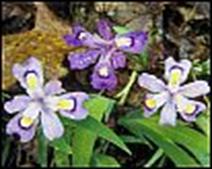 What a wonderful 26th anniversary celebration at Buckhorn! Our last stay here was over 20 years ago—before child! We so enjoyed Cottage 3 with its great view of Mt. Le Conte. Dinner with the music of Boogertown Gap was such a wonderful surprise. And last but not least was the glorious show of wildflowers! We only live 30 minutes from GSMNP and we look forward to the blessing of these tiny flowers. Bill and Pattie, April 2013