Blog




February 27, 2014
Lenten Roses are finally in bloom here the inn.  We usually begin to see them in mid January but they have just raised up their sweet little heads this week.  Surely spring can't be far behind!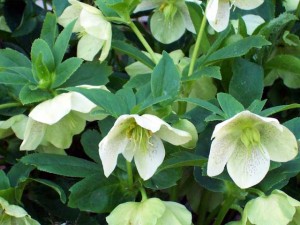 "Winter Wonderland"
Reviewed 1 week ago
We were fortunate to spend two nights this past week at the Buckhorn in a magical snow storm. The food was fabulous! Chef Bob took care to prepare delicious foods for me without gluten or corn. The staff was attentive and the hosts were charming as always.
We have been 4-5 times before and would highly recommend it. We try to take advantage of the "Hot Chocolate" special in the winter. We have stayed in a cottage and the inn and we prefer Premier 2 in the inn. The rooms are immaculate and beautifully decorated.
"A must for dinner when in gatlinburg!!"
Reviewed 1 week ago
This place is a bit out of the way, but what a wonderful place for dinner even if you don't stay there!! Make a reservation to be sure there is a place for you. Each night there is one specific meal served so cheek out their website. The meal is a four course meal. Fresh baked bread, soup, salad, entree, and dessert. AWESOME!  Stayed February 2014, traveled as a couple
February 14, 2014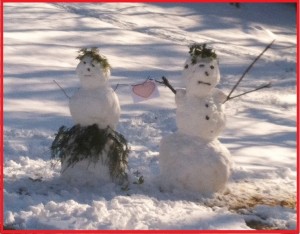 Happy Valentine's Day from Buckhorn Inn.
Our guests the Lanemans decided to play in the snow and this is their fabulous result.
February 7, 2014
This is such a relaxing place to stay. The views are spectacular, it is away from the hub-bub of Gatlinburg and the hosts are friendly. The room was good, great night's sleep and good bathroom. The food was good. We had dinner there on the first night, but found the menu too fussy for us. Breakfast, however, was very good and sitting with the great view set us up for the day.  Trip Advisor Review, February 2014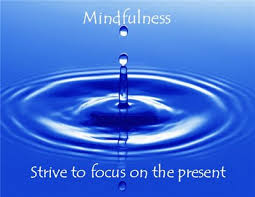 Mindfulness Meditation Retreat at Buckhorn Inn  We still have a few remaining spaces for our Annual Mindfulness Meditation Retreat on February 21-23. Stay the weekend or come as a day student.  Through the path of mindfulness, present moment, non-judgmental awareness, participants will experience the formal practices of sitting, walking and eating meditation and the body scan as well as informal meditation practices such as yoga and Tai Ji Qigong. This is an intense, focused retreat which will be in silence for the most part, although there will be periods for group discussion and teacher-led interviews. An introductory mindfulness meditation retreat day for those with little or no previous meditation experience will begin on Thursday evening.