Blog




March 18, 2015
"Our fifth visit!"Reviewed 2 days ago NEWAs two school teachers, we've gotten in a terrible routine: fall break in October we go to the beach in the Florida Panhandle and spring break we go the Smoky Mountains and the Buckhorn Inn. I found the Buckhorn on line 4 years ago for our 30th wedding anniversary and we've been back every year since AND I've made my reservations for next year already. Why do we like the Buckhorn so much? It starts with the people. John and Lee, the owners, are very 'present' and make us feel at home. The staff is friendly and it is good to see many of the same folks each year. The food is wonderful. Breakfast is a delight. Dinner is incredible. So we eat big in the morning, hike all day (taking the coffee cake from breakfast for our snack on the trail), and eat like royalty at dinner. We enjoyed all six of our meals this stay very much!Another guest put it this way: the Buckhorn doesn't change and that's a good thing. You know what to expect and know you will enjoy it. Maybe we need to figure out how to get here in October!
March 16, 2015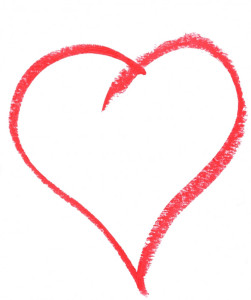 It's guest responses like the one below that encourages all of us to do the very, very best for each and every guest.  
Dear Friends at Buckhorn Inn:  We thank you for  most wonderful visit we had with you a couple of weeks ago.  Words cannot express how spcial and welcomed each of you made us feel.  Thanks to Chef Bob for amazing, amazing meals, those who served us, those who cleaned our room and anyone I have forgotten who makes Buckhorn Inn such a delightful home away from home.  We look forward to our next visit with you.  Blessings to each of you, David and Janet
Just wish to say my wife Lisa and I thoroughly enjoyed our dinner experience last Thursday evening.  Both Heidi and Martha were professional, proficient and courteous in their care of us.  I also appreciated the Happy Anniversary note card and other things on our table.  The meal was exquisite and I for one finished everything put in front of me except for 1/3 of the pie – I was full!  The Buckhorn Inn will be a place I highly recommend to anyone visiting the Gatlinburg area. 
March 9, 2015
This was our first time at a B&B…and boy the reviews were spot on..this place is beautiful! This location is absolutely breath taking..the service and hospitality wonderful! The food was delicious too! It is so peaceful and relaxing it was hard to leave during the day to sight see.. Hospitality is excellent !
Room Tip: The rooms with Jacuzzi tub and balcony are awesome…but the regular rooms are very nice too!
March 8, 2015
We stayed at the Buckhorn Inn on a friend's recommendation and we have found a new favorite get-away place. The Inn is so peaceful and relaxing and the staff is warm and friendly. They even remember your food and drink preferences. And the food is amazing. Well made and well presented. We stayed in one of the cottages and were very happy we did. It was so relaxing and peaceful with beautiful views of the grounds and the mountains beyond. We look forward to making this an annual destination.