Blog




May 28, 2015
"Buckhorn Inn – A tranquil, well appointed surprise in the Smokies"Reviewed 2 days ago NEWA well needed respite in a gorgeous setting, this mountain retreat in the heart of the Smokies met and exceeded our expectations in every way. A friendlier staff simply can't be found & everyone from the owner to the office manager to the wait staff and the chef himself always engaged us and warmly treated us like old friends. The dinners, served at tables with linens, were set in a relaxing & quiet atmosphere with much thought out menus that will please even the most finicky diner and breakfast was always delish! At center stage of the dining room is a large stone fireplace with walls decorated with canvas prints of local birds and wildlife from a local photographer. Afternoon snacks were a much appreciated carry thru. The grounds are as lovely and lush as depicted on their website and I personally found the labyrinth a soothing and meditative break that was really needed. With it being mating season we didn't get too close to the swans as they become aggressive if approached but they were a visual feast to adore their beauty from afar. The room was huge and spacious giving each of us our own personal space. Well appointed with every convenience we expected & a fireplace that was the focal point of the room. The deck overlooking the grounds and a picture perfect view of the Smokey Mountains were an added bonus. How lovely to wake up to this gorgeous view that so few get to enjoy! A timeless library with fireplace is a great hideaway if you need it and throughout the property are trails some of which are cleared & mulched. We'll be sure to return and if you're on the fence about making this destination a reality, let this be the review that pushes you off to reserve yourself a room as close to heaven as you can get here on earth.
May 25, 2015
"A Beautiful Mountain Retreat"
The Buckhorn Inn is superb either as a B&B or as a gourmet restaurant. One reason for this is that the owners are actively involved in the day to day operation. The owner's wife helped us climb stairs with our luggage! The owner of the inn greeted us at breakfast and made us feel welcome. The rooms are clean and comfortable. The meals are equivalent to an elegant restaurant, yet served in a casual atmosphere suited to this resort community. The views from the inn are scenic and relaxing. An ideal place to relax and enjoy life!
"Lovely setting, lovely Inn"
Reviewed 3 weeks ago
On a recent road trip through the southeast, my husband and I spent 3 nights at this lovely Inn nestled in the hills outside of Gatlinburg. As we drove through town coming out of the park, I was suspect of our stay in Gatlinburg, with all the "plastic" of the main drag through town. We left town and headed out into the hills and located on the artist's…
Room Tip: Choose a superior room for a great view of the mountains
"Haven for Escape into Smoky Mountains"
My husband and I were at Buckhorn 25 years ago for our honeymoon, and decided to return. It was as lovely as ever, and in fact improved. A true haven/escape, a far cry from the commercial horror of Gatlinburg. It felt like stepping back in time with the dining room reminiscent of 1950's and lovely verandah looking at the fabulous Smokies. Only minutes…
More
Room Tip: We had a suite which was enormous, full kitchen, lovely verandah.
Best getaway ever!!!!"Reviewed 5 days ago NEWSpent our anniversary weekend here. Scenic location with quaint, clean accommodations. The staff really welcome you and make you feel at home. Food at the restaurant is 5 star!! Beautiful walking trail around the property was a joy. Looking forward to another trip.Room Tip: Cabin 5 was great
May 15, 2015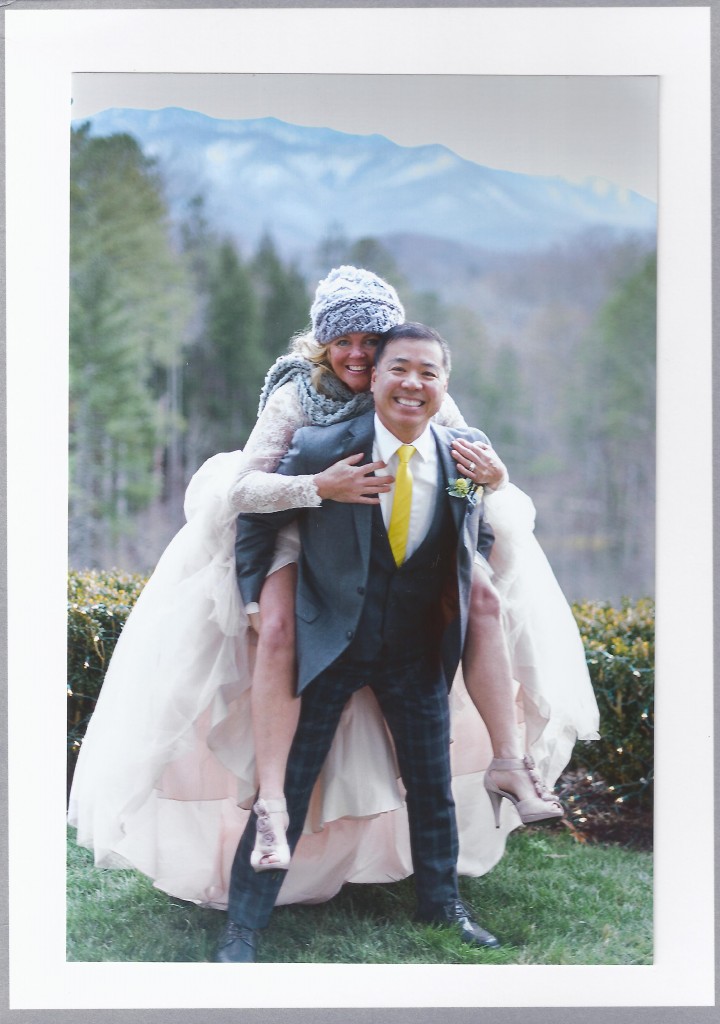 May 10, 2015
Pentrey wishes all mothers, both human and fowl, Happy Mother's Day.  These are Pentrey's babies-to-be.  We expect delivery toward the end of May.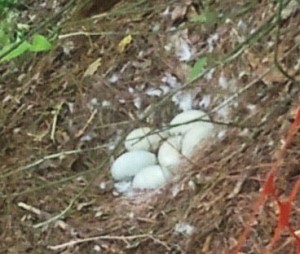 It's peony season at Buckhorn.  Come explore our gardens.