Blog




March 30, 2011
Martha and Roger wrote us this lovely note on March 27, 2011:  Dear Lee, John, and every individual who works at Buckhorn Inn to make it a true haven of grace, beauty and unrivaled hospitality:  We thank you for our marvelous stay about the Inn.  We cannot say enough good things about the care with which you treat your guests  from the landscaping to the meals which were magnificent.  We could not have chosen a better place anywhere to celebrate our anniversary.  Thank you for making it exceedingly special for us.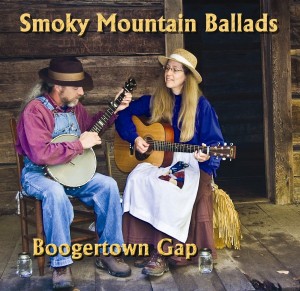 The Music of the Mountains Festival offers free concerts on April 8, 9 and 10.  There is a wide spectrum of old-time, traditional and bluegrass music performers.  
The event starts at 10 am with an array of traditional musical performances at Sugarlands Visitor Center Theater. Seating in the theater at Sugarlands (865-436-1291) is limited to 160 persons per concert, and available for free on a "first come, first served" basis.
Friday, April 8 at the Townsend Heritage Center in Townsend, TN
Saturday, April 9 at Sugarlands Visitor Center from 10-4 in Great Smoky Mountains National Park
Saturday night at Gatlinburg Convention Center
Sunday, April 10 at Cosby Campground
Come enjoy some of the region's best and most authentic live mountain music and learn about the cultural history of the area from leading experts.
March 29, 2011
This is no April Fool's Joke!  Famed fingerstyle guitarist and composer Bill Mize will perform between 6:00 and 7:00 pm on Friday, April 1.  Make your dinner reservations now and come an hour early to hear this Grammy Award winner.
March 21, 2011
When you listen you reach into dark corners and pull out your wonders.  When you listen your ideas come in and out like they were waiting in line.  Your ears don't always listen.  It can be your brain, your fingers, your toes.  You can listen anywhere your mind might not want to go.  If you can listen you can find answers to questions you don't know.  If you have listened, truly listened, you don't find your self alone.  Nick Penna, Fifth Grader
March 13, 2011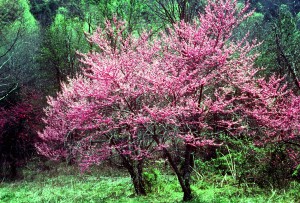 According to the Great Smoky Mountains Association, we should be seeing early wildflowers in the last half of March.  Their experts advise being on the lookout for trailing arbutus, star chickweed, sharp-lobed hepatica, spring-beauty, and some of the violets.  
The best early spring wildflower trail in the park is Chestnut Top, which begins at the Townsend "Y," just a mile into the park from Townsend  Other good trails include Bradley Fork (starts in Smokemont Campground) and Porters Creek (in the Greenbrier area near Buckhorn Inn).  Little River Road will be a great for viewing the magenta flowers of Redbud trees. 
Serves 6 as a main course   1            Tbl       Olive Oil 1 ½      Cups    Chopped Onions 1 ½      Cups    Chopped Peeled Carrots 3                         Large Garlic Cloves, minced 2 ½      Tsp      Ground Cumin 10        Cups    Chicken Broth 2/3      Cups    Pearl Barley 15         Oz        Diced Tomatoes in Juice 2/3      Cup      Dried Lentils 4           Cups    Coarsely Chopped Swiss Chard 2           Tbl       Chopped Fresh Dill       
Heat oil in heavy large pot over medium high heat.  Add onions and carrots.  Sauté until onions are golden brown, about 10 minutes.  Add garlic and stir 1 minute.  Mix in cumin. Stir 30 seconds.  Add broth and barley, bring to boil.  Reduce heat.  Partially cover and simmer 25 minutes.  Stir in tomatoes with juice and lentils.  Cover and simmer until barley and lentils are tender, about 30 minutes.  Stir in tomatoes with juice and lentils.  Cover and simmer until chard is tender, about 5 minutes.  Stir in dill.  Season soup with salt and pepper to taste.  Thin with more broth if desired.
March 10, 2011
Overlooks along Highway 441 and Clingman's Dome Road  in the National Park are great spots to see fantastic sunrises and sunsets.  To find out about our last-minute deal for the weekend of March 11-12, call Debbie right away (865 941 0460) or email
[email protected]
.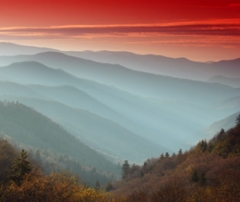 March 2, 2011
Don't spend the weekend shopping, gardening or thinning out your closet.  Get yourselves outdoors in nature's bounty. Come to the mountains to play.  We are seldom able to offer a Saturday night only with dinner, but this weekend we can.  The package rate for two people is $245 and includes accommodation, a delicious dinner, a sumptuous breakfast and a complimentary bottle of wine.  Call today while supplies last!  Phone 865 436 4668 or email
[email protected]
.