September 29, 2022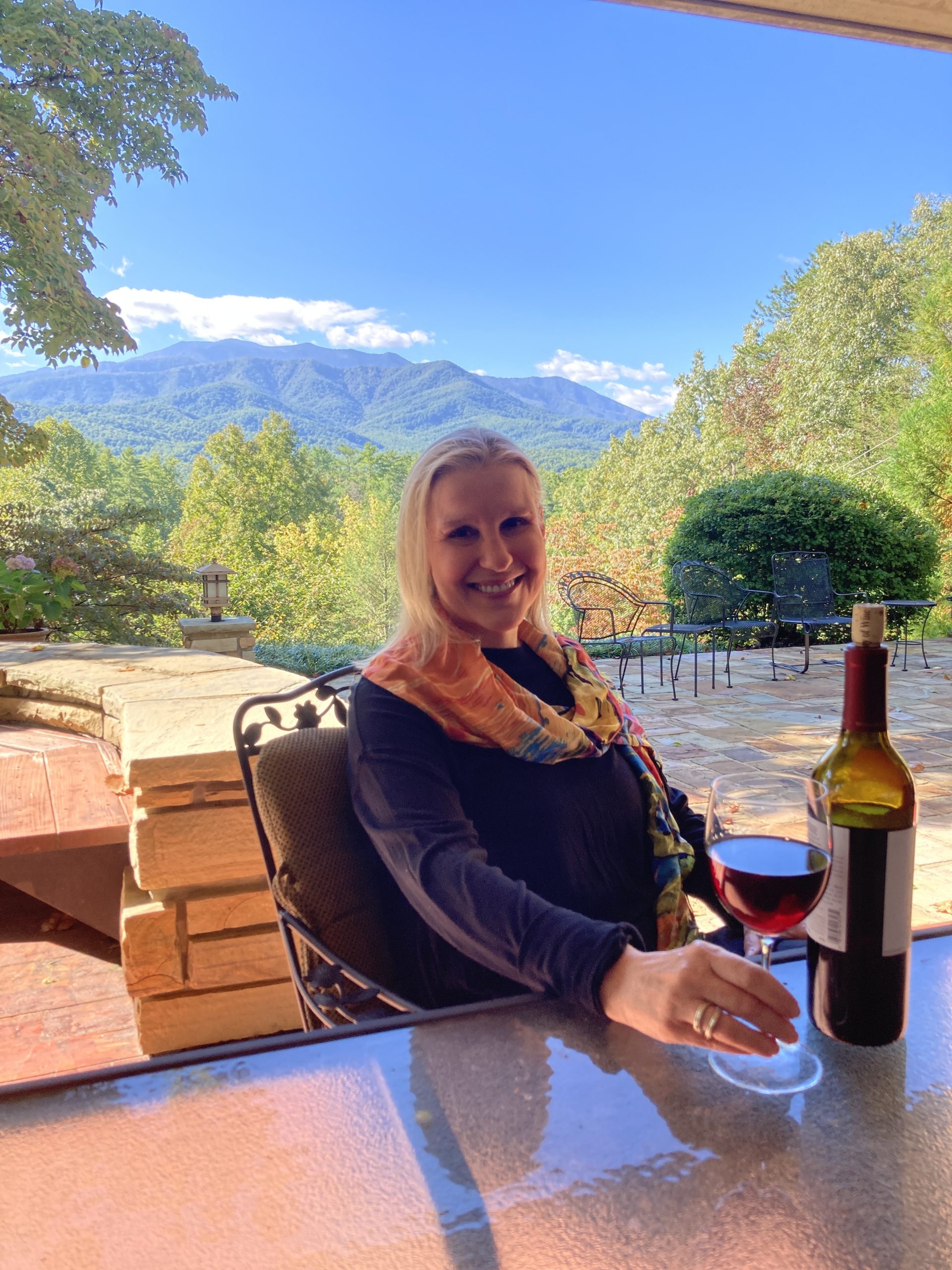 Join Innkeeper and Wine Afficianado Sharon Mellor for a wine tasting experience on select Wednesday afternoons in October.
from 4:00 to 6:00 pm.
Wednesday, October 5, Wednesday, October 12, Wednesday, October 26
Sharon will share tasting tips from her WSET certification program for two Chardonnays and two Cabernet Sauvignons. Chef Karen Valentine will provide four types of delicious gourmet appetizers and artisinal cheeses paired with each wine.
For casual and experienced wine fans, this event is perfect for expanding your palate and making new friends. The tasting will be held on the veranda of Buckhorn House so guests can enjoy the spectacular views of the mountains. Buckhorn House is a pleasant five minute walk from the Inn; however, ample parking is available.  The inclement weather location will be the Buckhorn Inn Sitting Room.
Reservations are required and space is limited to 12 guests with a minimum of 6 guests required. The cost is $65 per person. To reserve, email us or telephone 865 436 4668.  Reservations must be received 24 hours in advance and there is a 24 hour cancellation required.
September 6, 2022
Parking Fees in GSMNP in 2023
The Great Smoky Mountains National Park (GSMNP) has announced its new Park It Forward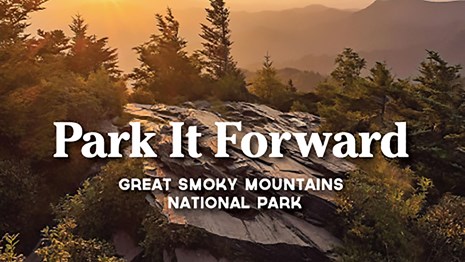 Program. The program includes the implementation of parking fees to support Park
operations. Nearly 4,000 Park visitors responded when asked for feedback on the proposed
plan. More than 85% of the comments received were in support of the plan and provided
ideas directed at making it as effective and practical as possible.
Park Superintendent Cassius Cash shares the weight he carries: "The duty to ensure this park
is protected, to ensure our employees have the tools to do their jobs, and to ensure the visitors
of tomorrow have this sacred place to explore. With Park It Forward, we will accomplish these
important goals."
Here are the basics of the program, which will be effective on March 1, 2023:
1. Vehicle parking tags will be required for any vehicles parking in the park.
2. Display of physical parking tags in each vehicle will be required.
3. Three tags will be available: Daily—$5, Up to 7 days—$15, Annual—$40.
4. Parking tags will not be refundable, transferable, or upgradable.
5. Each tag will be valid for a single vehicle.
6. Parking tags will be available for purchase both online and onsite.
7. Tags will NOT be required for motorists who pass through the area or who park for less
than 15 minutes.
8. Parking tags will not be location-specific. A parking tag will be required to park in any
designated parking spot within park boundaries.
Watch this newsletter for any updates to the implementation of this new program.
September 5, 2022
Have you tried gremolata?  Last week the Mellor family celebrated Lee's birthday at The Appalachian http://Www.theappalachianrestaurant.com in Sevierville.  If you have not been there, it is one of the restaurants we highly recommend, if you are not eating at Buckhorn Inn, of course!  Anyway, Lee and I both had a lovely trout dish.  The fish was split open and deboned and cooked perfectly.  It was topped with pickled onions, fresh greens and gremolata.
Gremolata is an Italian green sauce with chopped parsley, lemon zest and garlic.  It is a close cousin to pesto sauce.  It added a zesty note to our trout, and we thought it would be delicious in a variety of dishes.  You can easily create variations on this sauce.  For example, you could substitute lime, orange or grapefruit zest for the lemon.  You might want to add cilantro, mint, sage, or another herb to the parsley.  And adding some Parmesan cheese, walnuts or toasted pine nuts would give a new, and delicious, flavor profile to this versatile topping.  If you like a bit of spice, crushed red pepper or horseradish would be a great add-in.  
Classic Gremolata
1 small bunch of parsley, rinsed and dried. (About 1 cup of loosely-packed leaves.)
1 clove of garlic
2 lemons, washed and dried
Very finely chop the parsley.  Finely grate the garlic over the parsley.  Grate the zest from the two lemons over the garlic and parsley.  Continue to chop the ingredients, mixing it all together, until the texture is very fine.  The sauce can be stored in the refrigerator for a day.  This recipe yields about 1/3 cup.
This sauce is wonderful on top of grilled meat or fish.  But you could also try it on top of a creamy bisque, roasted root vegetables, cooked greens, creamy polenta, or any other dish that needs a bright pop of flavor and color.  
Let us know how YOU use  this recipe!