Blog




November 9, 2020
We are very ready to bid adieu to 2020 and to usher in a New Year. We look forward to ringing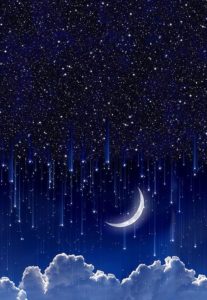 in 2021 with those of you who are participating in our package. We hope you will be joining us for an evening of Pearls and Moonlight! The dining room will be dressed in snowy white and the dress code is winter white. Chef Frank has devised an elegant white menu for our enjoyment:
Dîner en Blanc
Course #1
Scallop and Fennel Risotto
Course #2
Cauliflower and Gruyere Soup
Course #3
White Asparagus and Prosciutto Salad
Main Course
Beef Tenderloin enrobed in Horseradish Sauce
White Truffle Mashed Potatoes
White Corn in a Tomato Cup
Dessert
White Chocolate Pots de Crème with Pistachio, Cranberry and White Chocolate Biscotti
October 22, 2019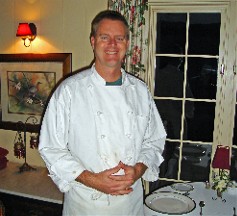 STARTER
California Shrimp Sushi Roll with Pickled Ginger, Wasabi, and Soy Sauce
SOUP
Duo of Roasted Yellow Pepper and Tomato Soup
DINNER COURSES
Grilled Pork Tenderloin with Mexican Rice and Black Beans, Salsa Verde, and Jicama Slaw
And
Seared Alaskan Halibut with Creamed Spinach, Artichoke, and Lobster with a Sherry-Infused Lobster Cream and Micro Greens
And
Deconstructed Beef Wellington with Truffle-Infused Mushroom Duxelle, Herbed Mashed Potato, Roasted Asparagus, Honey-Glazed Baby Carrot with a Cognac Jus Reduction
DESSERT
Lemon Genoise Cake with Blackberry Malbec Sauce, and Lemon Curd Ice Cream in a Chocolate Tulip Cup
October 7, 2019
What special memories have you created at Buckhorn Inn?  Long-time guest, Tanya Young, is a watercolor artist.  She and her husband have made the Inn their special space for rest and renewal.  On her visits she has found quiet time to create watercolors of scenes that are special to her.
Inspired by a desire to capture some of her own moments at the Inn, her paintings are created as vignettes.  These vignettes invite the viewer to remember their own experiences here.  They also function as an invitation to perhaps see differently, according to Tonya.  "Simple moments of beauty are always around us, if we have eyes to see them."
Memories Vignettes Available in Gift Shop
Painted in a brighter palette, these watercolors are designed to be a reminder of your own Buckhorn Inn story.  They also remind us to appreciate the beauty before our eyes every day, just waiting to break through and be noticed.
The matted prints are $25 each and are found in our gift shop.  They measure 8.5″ x 11″, including the matting.  Her vignettes capture the meditation labyrinth, the path down to Cottage #1, a window table in the dining room, and the red-shaded lamps above the book case in the dining room.
Watercolors are usually translucent.  They appear luminous because the pigments are used in a pure form with few fillers.  In the late 1700's, William Gilpin wrote a series of books describing his travels through rural England.  http://www.metmuseum.org/art/collection/search  The books were illustrated with watercolors of river valleys, ancient castles, and churches.  The popularity of these books culminated in the celebration of watercolors as a distinctly English "national art".  
Watercolors are an expressive medium.  The brilliant hues in Tonya's paintings paired with the ethereal luminosity evoke a dream or memory.  We are delighted with these charming images and know that you will be, too.
August 16, 2019
April 29, 2019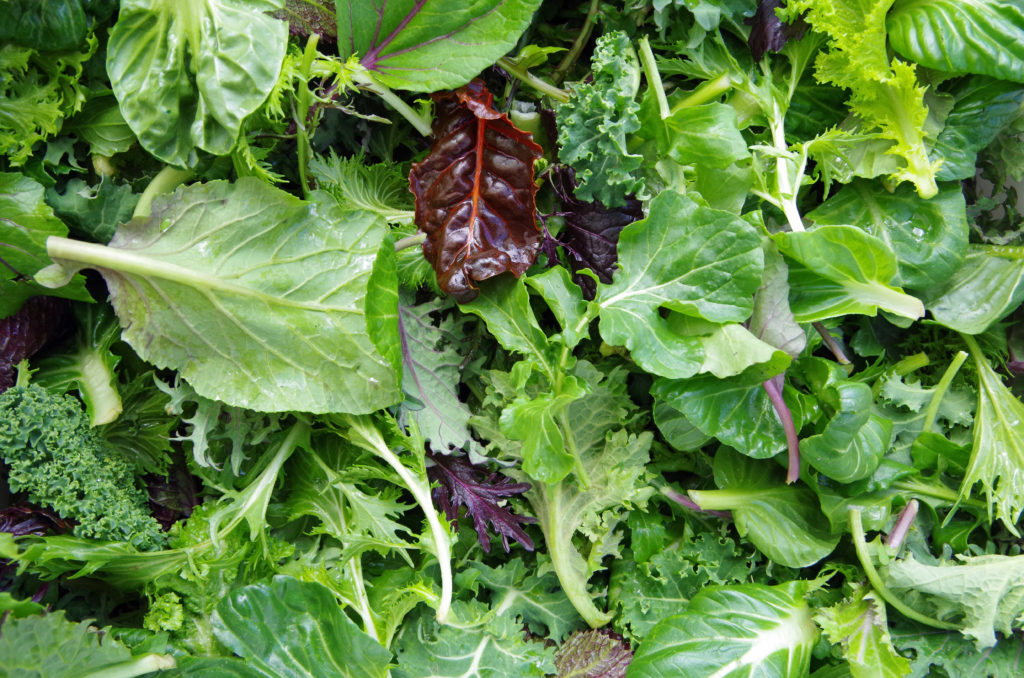 Well, nothing yet.  But we are excited about the vegetables and herbs we will be growing for the Buckhorn Inn table this summer.  We started planning in January when the gardening catalogs began arriving.  Consultations between gardeners and chefs led to our decisions.
Our early spring salads will feature a sweet mix of beet greens, mustard greens, spinach, and red and green looseleaf lettuces.  By early summer we will be harvesting lettuces that can take the heat, such as green and red crisphead, Black-Seeded Simpson, Green Ice, Buttercrunch, and Mighty Red Oak.  In midsummer we will sow red, green, and blue kale for fall salads.    Our salads will be beautiful with such a mix of textures and colors!
We love to halve cherry and cocktail tomatoes for salads.  This summer you can look for gold, tangy and sweet Sun-Golds, and marbled red and yellow Sunrise Bumble Bees.  We will be growing Sunchocolas, which have a smoky, sweet flavor, juicy texture, and low acid.  We can't wait to see the Midnight Snacks.  They will ripen to red with a glossy purple overlay.  We will be growing Cherry Punches for the first time and Shimmers again.  We got so many compliments on the Shimmers last year.  They are a little larger than a cherry tomato.  They sport green stripes, touches of shimmering gold and have a sweet, succulent flavor.
We use sweet peppers in a variety of ways for both breakfast and dinner.  This year we are growing super bright yellow Lemon Dreams,  deep red Cabernets, and golden-orange Good as Golds.  All score high points for beauty, flavor, and productivity! 
Our kitchen finds lots of uses for our okra:  pickled, fried, or used in gumbos and stews!  And our guests love to see us harvesting from the 7'tall plants with large yellow blooms.  We also are bringing back our Kentucky Wonder pole beans.  The pods are straight, stringless, and the plants have heavy yields.  In honor of rock and roll hall of famers Deep Purple, we will be growing Deep Purple carrots to lend their bright color and sweet flavor to salads.  Our Lunchbox cucumbers also will make an appearance in salads as well as pickles. 
The chefs asked us to grow squash this year.  We think they will find lots of uses for Saffron, a rich yellow summer squash and for Black Beauty zucchini.
Our guests really loved our kitchen herb garden last summer, but we fear they did not get as much sun as we would have liked.  This summer we will be growing herbs in pots on the veranda.  Imagine how they will gently scent the air while you are enjoying your spiced tea or wine!  We will be growing three varieties of basil, two kinds of cilantro, Tuscan Blue rosemary, chives, and both orange and chocolate mint.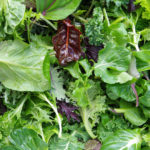 February 2, 2019
Buckhorn Inn is a popular destination for sisters, girlfriends, and mothers and daughters to get away from it all and reconnect. Based on the input from guests, we offer an itinerary for a perfect three-night stay for you and your best gal pals!
DAY 1 Arrive and check into your room, suite, cottage or guest house. Stop by the sitting room for a fresh-baked cookie or brownie. Be sure to ask for some lettuce leaves in the office. Why? Because your next activity is to walk the beautiful Buckhorn Inn Nature Trail. You will go by Buckhorn Pond where you can give our resident swans, Bubble and Squeak, a tasty lettuce treat. The Trail will take you by our formal gardens, our raised-bed vegetable gardens, and beautiful views of the mountains. Maps of the trail are available in the office. At 7 pm please join us in the dining room for a delicious four-course dinner. Your meal will begin with a basket of freshly-baked warm bread and include soup, salad, entrée and a decadent dessert. Remember that calories don't count on vacation, so you can feel free to indulge. You will then retire to your cozy accommodation with the rest of your getaway in front of you!
DAY 2 Meet in the dining room for a cooked-to-order breakfast. Your options will include a sweet entrée, like bananas foster French toast; a savory entrée like Southern Eggs Benedict; eggs cooked to order with a breakfast meat; a yogurt parfait; or cereal options. You will enjoy a fresh fruit cup and warm biscuits and coffee cake while you are pondering your decisions. Before you leave breakfast, be sure to ask for a sack lunch menu so that you can order one for tomorrow.
Today will be spent exploring the Gatlinburg Arts & Crafts Community. In the morning you may want to visit Buie Pottery to admire beautiful pottery and stoneware pieces. You might then want to stop by the Highland Craft Gallery. Their shop is a celebration of traditional and contemporary artisan work in metal, fiber, wood, leather, glass, clay, and printmaking. They also offer fine art created by more than 60 regional artists. You will also want to see the work in the G Webb Gallery. There you will find original watercolors, limited edition lithographs, and giclees. By this time you might be ready for a bite of lunch. We recommend the Wild Plum Tearoom as a lovely spot. A newer establishment, The Split Rail, offers a good selection of sandwiches and salads. We are partial to their fish tacos. If you opt to go to 3 Jimmy's, we recommend the Mediterranean grilled vegetable flat bread. After lunch you can browse through Alewine Pottery, Tim Weberding Woodworking, and many other shops on the Loop.
The Loop has many options for dinner. You might want to visit the Red Oak Bistro for wine and tapas to share. There also is the Rampant Lion which offers a large wine list, imported draft beers, and elegant cocktails along with small plates and celtic-inspired dinners. No matter which entrée you select, the roasted brussels sprouts are a fabulous side. Another good spot is Crystelle Creek where you can listen to the live piano music and enjoy a spinach feta dip while you review the menu. Let the staff at Crystelle know you are experiencing the Buckhorn Girls' Getaway and you will get a 10% discount!
DAY 3 Don't forget to pick up your sack lunches after breakfast. This morning you will be exploring the beauty of the Great Smoky Mountains National Park. Whether you choose to hike in the Greenbrier section, to drive the Roaring Fork Motor Nature Trail, or to take a scenic drive to Cades Cove, you are sure to find a lovely spot to picnic. The afternoon is a perfect time to enjoy the serenity of the Buckhorn Inn. Perhaps you have booked in-room massages. Or maybe you would like to choose some movies from the library and have a film fest. Board and card games are a fun way to spend time together while you chat. Or perhaps you will spend the afternoon enjoying the silence and serenity of your private porch as you read books and enjoy companionship. Be sure to return to the main Inn building by 6:30 so you can enjoy a glass of wine or spiced tea in front of the fireplace or on the veranda before your last luxurious Buckhorn Inn dinner.
DAY 4 As you linger over breakfast, we know you will be making plans to return!
December 3, 2018
At Buckhorn Inn we will be spending the last evening of 2018 aboard the "Buckhorn Inn Belle", dancing, dining, and toasting the year that was and the year that will be. What will be ahead of us in 2019?
The Chinese Zodiac year begins on February 5. We will be leaving the Year of the Dog and entering the Year of the Pig. Predictions say that this will be a year of good fortune and luck! The zodiac says that the Pig attracts success in all spheres of life and 2019 will be a time of joy, friendship, success, and love.
We will take that!
On the other hand, Nostradamus prophesized that we will be more open socially and extend our circle of friends this year. However, many parts of the United States may be subject to earthquakes and hurricanes in 2019.  Oh no!
Events Scheduled for the New Year
If, you are looking for sure things, rather than predictions and prophecies, we note that 2019 has been designated as the International Year of the Periodic Table of Chemical Elements by the United Nations General Assembly. During the next 12 months the United Kingdom will leave the European Union. Emperor Akihito of Japan will abdicate from his position. 
On the sports front the Cricket World Cup will be held in England and Wales, the FIFA Women's World Cup will be held in France, the Pan American Games will be held in Lima Peru, and the 2019 Rugby World Cup will be held in Japan. The Super Bowl will be played at the Mercedes Benz Stadium in Atlanta.  In October climbing Uluru (Ayers Rock) in Australia will be banned. So if this has been on your bucket list and you have not done it yet, you are sadly out of luck. In December a solar eclipse will be visible from South Asia.
We are wishing you and yours much happiness!
October 29, 2017
We love celebrating holidays at the Buckhorn Inn–and Halloween is no exception!  Innkeeper Lee Mellor recently conducted a pumpkin carving workshop for our guests.  They made some amazing Jack-o-lanterns!  
Have you ever wondered from where the tradition of pumpkin-carving came?
A Brief History of Halloween Jack-o-lanterns
It all began with an Irish folktale.  The tale revolves around Stingy Jack, who fooled the devil twice.  When he eventually died, he was too dishonest to go to Heaven.  But the devil had been tricked into promising not to claim his soul.  The devil sent him away from the gates of Hell with a single burning coal to light his way.  Ever resourceful, Jack carved out a turnip to use as a lantern.  In Ireland and England, children would put burning embers in carved turnips, beets, gourds, or potatoes and used them to frighten passers-by.  The glowing vegetables often were placed by the front door of homes in order to scare away the spirit of Stingy Jack.  The use of vegetable lanterns became associated with Samhain, an autumnal Celtic festival that marked the end of the harvest season.
When the Irish, English, and Scots came to the United States, they brought this tradition with them.  Pumpkins, native to South America but long cultivated by Native Americans, became the perfect canvas for creating Jack-0-lanterns.  In the early 1800's, the celebration of Samhain was replaced by the Halloween traditions we know today.  
If you carve a pumpkin this year, roasted pumpkin seeds make a delicious seasonal snack.  You can find a recipe with several variations at http://www.foodnetwork.com/recipes/food-network-kitchen/pumpkin-seeds-recipe-2105941.
Jack-0-lanterns are one of the most common Halloween decorations.  In legend they keep away evil spirts or guide lost souls home.  But today they serve as a flickering sign of the season.
July 11, 2017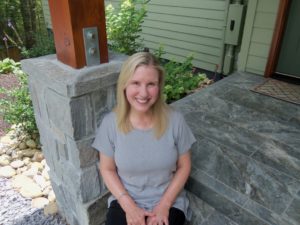 The Mellor Family got lucky 30 years ago when the second Mellor son Jack married Indiana native Sharon Galbreath. We are are so happy that Jack and Sharon have left ttheir corporate careers in Chicago to take  up permanent residence at Buckhorn. Sharon has been making herself very useful around the Inn already and many of you have met her at breakfast, dinner or on check-out. She styles herself as "the daugther-in-law" and loves to talk about food, one of her passions.
Sharon and Jack lived for the past 36 years in greater Chicago area. A Certified Association Executive, most of Sharon's career has been focused on national, nonprofit dental and medical organizations.  Her work history includes: Associate Executive Director of Oral and Maxillofacial Surgery Foundation, Executive Director of American Academy of Periodontology Foundation, and most recently CEO of the Orthopaedic Research and Education Foundation (OREF). At OREF we funded more than $2 million of research each year, providing medical researchers with the data and mentoring they needed to go on to large-scale funding. Sharon says that she " took a great deal of satisfaction in working with donors and other stakeholders to grow the pool of researchers whose work ultimately will provide breakthroughs in patient care."
Sharon earned a BA from Purdue University, MBA from Loyola University and a PhdD from Union Institute and University.
Sharon currently serves on the Board of Directors of a nonprofit called CreatiVets which helps veterans with PTSD develop coping tools by helping them express themselves through music, the visual arts and creative writing. She is a member of MENSA and has served on their national public relations advisory board. Sharon is also a member of the John Purdue Society and cheer on my beloved Boilermakers!