Blog




November 18, 2019
We are very fortunate to be located near the Arrowmont School of Arts and Crafts.  Our guests are able to take advantage of the school's top-quality art instruction in well-equipped studios.  It is a great place to meet new friends in a creative learning environment.  
Wine Nights  In 2020 the art school is offering wine nights.  The classes are held from 6:00 to 9:00 pm and a glass of wine and materials are included in the course fee of $50.  Here are some upcoming offerings:
January 17:  Woven for your Wall, Ceramic Decal Collage, Rings for All Occasions
February 21:  Weave and Wear It, Sculptural Painting, Print/Wine/Repeat
March 13:  Earrings:  Cut to Patina, Wine and Wax, Painted Silks
Arrowmont Adult Short Courses  Short courses will be held February 24-26.  The Monday to Wednesday classes also are held from 6:00 to 9:00 pm for a course fee of $90.  Here are the offerings:
Surfacing with A Smoothing Plane.  Students will learn the fundamentals of using wooden and metal smoothing planes to obtain wood surfaces ready for finish.
Nailed It:  Tool Making for Clay.  Ceramic  learners will make their own forming, trimming, and decorating tools.
Figure Sculpting.  Sculptures will learn how to sculpt the human figure in a naturalistic way using a live model.  The pieces will be fired and available for pickup a few weeks after the class.
Appalachian Broom Making.  Those who complete the class will leave with two different styles of brooms:  a cobweb broom and a hearth sweeper.
Complex Enameled Surfaces.  From graphite, sugar firing, and retexturing techniques, students will add to their enameling skill sets.
Framed Weaves:  Constructing and Using Your Own Frame Loom.  During this class, attendees will construct their own looms to fit their needs.  Then they will make a wall hanging, bath mat, or other small piece on their new looms.
Pairing an art class with the Buckhorn Inn's Great Winter Escape is a great way to add creativity and relaxation to your winter!   Additional information on the 2020 classes may be found at http://www.arrowmont.org/classes 
November 11, 2019
As readers of this blog may remember, the city of Gatlinburg attempted this fall to break the Guinness World Record for most scarecrows within a location.  The previous record holder was Burton-on-Trent, England, which also is the hometown of Innkeeper John Mellor.
According to WVLT-TV http://www.wvlt.tv/content/news/Gatlinburg, Gatlinburg needed to have more than 3,812 scarecrows.  According to the final count, Gatlinburg laid claim to 4,325 scarecrows!  Guinness representatives must confirm the count before the new record becomes official.  
Gatlinburg businesses and community members created scarecrow scenes throughout the community.  Scarecrows also appeared in the Great Smoky Mountains Arts and Crafts Community where hundreds of handcrafted scarecrows could be found as part of the "Scarecrow Trail".
Gatlinburg Fall Festival Continues Through November 21, 2019
According to Gatlinburg PR Manager, Marci Claude, "With so much scenic beauty and festivities to take part in every year, Gatlinburg's harvest season is always an exciting time to visit, and this year's Guinness World Record will only add to that tradition."  Claud pointed out that fall festivities are a true community event, involving everyone.  
Other upcoming community events include the Great Smoky Thanksgiving Arts and Crafts Show.  This show will be held at the Convention Center Tuesday November 26 through Sunday December 1.  The annual Festival of Trees will be held Wednesday November 27 through Sunday December 1. The Festival of Trees will be held at the W.L. Mills Conference Center on the Historic Nature Trail.  And don't forget the Fantasy of Lights Christmas Parade!  The Parade will begin at 7:30 pm from Baskins Creek Bypass.  The route runs right through downtown Gatlinburg.  Viewers will enjoy lighted floats, 11 marching bands, giant balloons, and equestrian units.  And we understand that Santa Claus will be making a special appearance!
The Parade celebrates the holiday season and marks the beginning of Gatlinburg Winter Magic.  We hope to see you during this festive season!
October 22, 2019
Unless you have been in the Smokies before in the late fall or winter, you might not realize that it is the perfect time to experience our amazing views.  Winter temperatures are more than 50 degrees on about half of the winter days.  Moderate temperatures coupled with low humidity make for comfortable hiking conditions!  Higher elevations are cooler, so dress accordingly.  Be sure to dress in layers and remember to wear a hat.  A thermos of hot cocoa is a treat during your rest breaks on the trail!  Grab a couple of sack lunches from the Inn and have a winter picnic while admiring the scenery.   
Here are some of our favorite winter hikes:
The Laurel Falls trail is 2.6 miles round-trip and paved.  If you are lucky enough to be here during a stretch of below-freezing weather, the frozen water fall creates a crystal castle.  The freezing and thawing from warm days and cooler nights makes an incredible display of dripping ice. 
The hike to Andrews Bald is about 1.8 miles with 1,200 feet in elevation changes.  The hike starts at the Clingmans Dome parking lot.  When you get to the Andrews Bald area, you will have the chance to take in the winter views of the snowcapped peaks of the Smoky Mountains.
Sparkling icicle formations can be seen at the Alum Cave Bluffs, about 2.3 miles from the start of the Alum Cave Trail.  The hike through the old-growth forest is especially quiet and peaceful without the summertime crowds.  The path goes from Newfound Gap Road to the top of Mount LeConte.  You will see log bridges and stone stairways. 
Porters Creek Trail is a gravel road for the first mile or so.  The trail then changes to a dirt trail and heads to Fern  Falls.  The hike to the Falls is about 4 miles, round-trip.  You will cross log bridges and see some of the stone walls erected by this area's original settlers.
If you prefer to drive, Cades Cove is a favorite winter destination.  The valley is a great place to observe wildlife, such as coyotes, raccoons, skunks, and deer.  The Visitor's Center is open year-round and can help you plan your visit to the historic buildings in the area.
August 6, 2019
The Friends of the Smokies has announced that online registration for the 3rd annual Cades Cove Loop Lope is open.  The race will be held on Sunday, November 3.  Participation is limited to a total of 750 runners for the 5k or 10 mile event.  The 10 mile race begins at 7:30 am and the 5k begins at 7:35 am.
This is the only run taking place within the Great Smoky Mountains National Park, so it is a not-to-miss experience.  Runners will enjoy the splendor of Cades Cove while raising funds to protect the park for future generations.  Walkers, joggers, and individuals with strollers are welcome to participate.  Please be aware that there is a low water crossing on the 5k course where a creek crosses the road.  Both courses are certified by USATF.  
In addition to the two course options, their is also a Virtual Race option.  This option allows runners to sign up to run the distance at the time and place of their choice and still support the Great Smoky Mountains National Park.  Virtual runners will receive a t-shirt and a finisher's medallion.  Registration and additional information may be found at the organization's website http://www.friendsofthesmokies.org
You should know that Cades Cove Loop Road will be closed until 11 am on Sunday, November 3 due to the race.  Cars without a vehicle pass will not be permitted past the Townsend Wye.
Loop Lope Organized by Friends of the Smokies
Friends of the Smokies is an official nonprofit partner of Great Smoky Mountains National Park.  The group has raised more than $65 million to support critical park programs in Tennessee and North Carolina.  
Generous support has been provided by sponsors, including:  Fleet Feet Knoxville, Little Arrow Outdoor Resort, DENSO, Rocky Top Tours, Townsend Gateway Inn, and Unlimited Training Systems.
April 29, 2019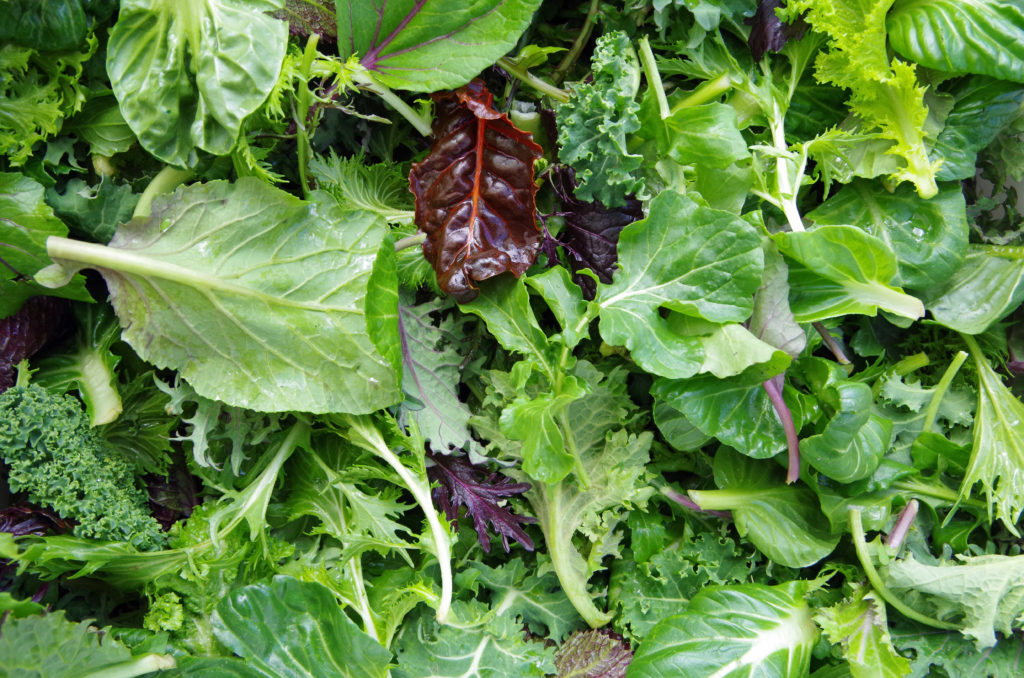 Well, nothing yet.  But we are excited about the vegetables and herbs we will be growing for the Buckhorn Inn table this summer.  We started planning in January when the gardening catalogs began arriving.  Consultations between gardeners and chefs led to our decisions.
Our early spring salads will feature a sweet mix of beet greens, mustard greens, spinach, and red and green looseleaf lettuces.  By early summer we will be harvesting lettuces that can take the heat, such as green and red crisphead, Black-Seeded Simpson, Green Ice, Buttercrunch, and Mighty Red Oak.  In midsummer we will sow red, green, and blue kale for fall salads.    Our salads will be beautiful with such a mix of textures and colors!
We love to halve cherry and cocktail tomatoes for salads.  This summer you can look for gold, tangy and sweet Sun-Golds, and marbled red and yellow Sunrise Bumble Bees.  We will be growing Sunchocolas, which have a smoky, sweet flavor, juicy texture, and low acid.  We can't wait to see the Midnight Snacks.  They will ripen to red with a glossy purple overlay.  We will be growing Cherry Punches for the first time and Shimmers again.  We got so many compliments on the Shimmers last year.  They are a little larger than a cherry tomato.  They sport green stripes, touches of shimmering gold and have a sweet, succulent flavor.
We use sweet peppers in a variety of ways for both breakfast and dinner.  This year we are growing super bright yellow Lemon Dreams,  deep red Cabernets, and golden-orange Good as Golds.  All score high points for beauty, flavor, and productivity! 
Our kitchen finds lots of uses for our okra:  pickled, fried, or used in gumbos and stews!  And our guests love to see us harvesting from the 7'tall plants with large yellow blooms.  We also are bringing back our Kentucky Wonder pole beans.  The pods are straight, stringless, and the plants have heavy yields.  In honor of rock and roll hall of famers Deep Purple, we will be growing Deep Purple carrots to lend their bright color and sweet flavor to salads.  Our Lunchbox cucumbers also will make an appearance in salads as well as pickles. 
The chefs asked us to grow squash this year.  We think they will find lots of uses for Saffron, a rich yellow summer squash and for Black Beauty zucchini.
Our guests really loved our kitchen herb garden last summer, but we fear they did not get as much sun as we would have liked.  This summer we will be growing herbs in pots on the veranda.  Imagine how they will gently scent the air while you are enjoying your spiced tea or wine!  We will be growing three varieties of basil, two kinds of cilantro, Tuscan Blue rosemary, chives, and both orange and chocolate mint.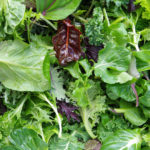 March 18, 2019
When we think of U.S. films, we often think of Hollywood.  But the gorgeous landscapes and famous landmarks make Tennessee a great location to create movies.  Both the large studios and independent filmmakers have shot in our state.  Below is a list of some of the recent films that were created all, or in part, in Tennessee.  Visit http://www.tntrivia.com for more information.
Recent Films Created in Tennessee
The Green Mile with Tom Hanks, Gary Sinise, and Sam Rockwell.  The exterior of the prison is the Tennessee State Penitentiary which closed in 1992.
Nashville with Jeff Goldblum, Lily  Tomlin and Julie Christie.
Hannah Montana:  The Movie with Miley Cyrus, Taylor Swift, and Tyra Banks.  Middle Tennessee served as the backdrop for the movie, which is appropriate since Miley Cyrus is from the Volunteer State.
Black Snake Moan with Justin Timberlake, Christina Ricci, and Samuel L. Jackson.  This dark film was shot in Memphis and Stanton.
The Fugitive with Julianne Moore, Harrison Ford, and Tommy Lee Jones.  The movie was filmed in the Smoky Mountains on the Tennessee/North Carolina border.  The iconic scene features Harrison Ford jumping into the Tennessee River.
Coal Miners Daughter.  The story of Loretta Lynn was shot in and around middle Tennessee, including Hurricane Mills and the Ryman Auditorium.
The Blind Side.  This biography of Tennessee Titans offensive tackle Michale Oher was filmed in Memphis.
The Firm with Tom Cruise.  The movie was true to the book, which was set in Memphis.
The Matrix.  Nashville was the backdrop for the opening chase scene.
Jungle Book.  Fall Creek Falls served as the jungle setting, showcasing the natural beauty of Tennessee.
Walk the Line with Joaquin Phoenix and Reese Witherspoon.   The Folsom Prison scene was shot at the Pipken Building at the Mid-South Fairgrounds in Memphis.
Green Mile.  This modern classic used the old State Prison building outside Nashville as its setting.
New Films Shot Locally
The Knoxville Film Office reports that five feature films were shot in the city in 2018 with more scheduled in 2019.  According to KnoxNews, "the movies run the gamut in terms of genre.  They include:  the paranormal Jim Gaffigan flick "Light From Light"; the Civil War film "Into the Wilderness", the black comedy/musical "Flirting with Azrael"; the thriller "Purity Falls", and the political/historical drama "No Time to Run"."
So, when staying at Buckhorn Inn always put your best profile forward, you may be discovered and become a star!
February 25, 2019
Early spring is a great time to visit the Smoky Mountains.  The air is cool and fresh and swathes of blooming wildflowers blanket the mountains.  Whether you are interested in wine or wildflowers, crafting or running, this area has something just for you.  In order to help you plan your visit, here are some community events in which you might be interested.
April Events
April 12-13  Smoky Mountain Wine Weekend.  Located at the Arrowmont School of Arts and Crafts.  Wine Festival guests can sip from the area's best wineries and savor samples from the best restaurants in the Smoky Mountains.  http://www.gatlinburg.com/event/wine-fest/
April 12-14 Hands-On Gatlinburg.  Studios throughout the Great Smoky Arts & Crafts Community will provide guests the chance to learn how to make crafts from the artists themselves.  Festivalgoers will leave with the items they make.  Woodturning, fused glass ornaments, rug weaving, and drawing are only a few of the areas to be explored.  http://www.pigeonforge.com/event/hands-on-gatlinburg/
April 17-20  Arts and Crafts Community Center Easter Show.  The Show will be held at the Gatlinburg Convention Center.  Admission is free.  Demonstrations are part of the fun as you view unique handcrafted products produced locally.http://www.gatlinburg.com/event/great-smoky-easter-arts-crafts-show/
April 21 Easter  Sunrise at Ober.  Gatlinburg's Annual Easter Sunrise Service will be enhanced by the beauty of the Smokies when the community and its visitors gather at Ober Gatlinburg.  The 30-40 minutes mountain service will begin at 6:30 am and will be led by pastors of the Gatlinburg Ministerial Association.
April 24-27 Wildflower Pilgrimage.  The Spring Pilgrimage has been held for 68 years in the Great Smoky Mountains National Park.  The experience features professionally-guided walks.  Registration
opens on March 1.    http://www.wildflowerpilgrimage.org
April 26  Earth Day 5k.  Both runners and walkers are invited to participate in this run/walk in beautiful downtown Gatlinburg.  Proceeds benefit local scholarships, donations to schools, the Gatlinburg Goes Green Program and community-wide educational events.  Buie Pottery is providing awards and finishers medallions.  http://www.runsignup.com/Race/TN/Gatlinburg/earthday5kgatlinburg  
We hope your visit includes a stay at Buckhorn Inn.  We are conveniently located on the Arts & Crafts Loop with easy access to the both Gatlinburg and the Park.
November 5, 2018
Today's guest blogger http://www.trip101.com shares five of the best activities to enjoy in the Great Smoky Mountains.  
Perhaps the most renowned mountain range in North America, the Great Smoky Mountains border North Carolina and parts of Tennessee, and offer a virtually unlimited selection of world class outdoor activities.  Opportunities abound across the "Smokies," an iconic portion of the Appalachian Mountains, where diversified forest ecosystems thrive among untouched and protected spaces alike. From spruce-fir forests to river valleys, the Great Smoky Mountains offers a proven solution for outdoor adventure in the American southeast. Check out our top five activities worth pursuing in the Smoky Mountains, to fill your travel itinerary with easy, lifelong memories.
1. Clingmans Dome
Dedicated hikers and lovers of awe-inspiring sights and sounds will fall easily in love with Clingmans Dome. Welcome to the highest mountain peak in all of the Smoky Mountains, with an elevation of more than 6,600 feet. Venture to the peak of this coniferous environment, for sweeping, uninterrupted
panoramas of the surrounding landscapes, together with a simply unmatched sense of accomplishment.
Clingmans Dome is halfway in North Carolina and halfway in Tennessee, and provides hours of hiking enjoyment to dedicated travelers. Drive Clingmans Dome Road, and then take to a rather steep pathway up to the summit itself, fitted with an observation tower for extended viewing enjoyment. When visibility is at its best from the top of Clingmans Dome, you can see for more than one hundred miles in all directions, and into seven individual states. Take in a picture-perfect sunrise or sunset from the peak, and cross-country ski to the destination come wintertime.
2. Cades Cove
Located in Tennessee, well within the confines of the Great Smoky Mountains National Park, Cades Cove qualifies as a staple site in the southeastern portion of the United States. The original home to decades-old settlers, Cades Cove is today beloved for its easy access and scenic wildlife surroundings. The historical element of the site alone is enough to satisfy qualifications for the National Register of Historic Places.
A geological "limestone window" defined by dated erosion, Cades Cove is home to rock formations that are more than 400 million years old. Take note of the fact that you must plan ahead if you plan on visiting Cades Cove, given the fact that it is the single-most visited location within the confines of the National Park itself. Home to Cherokee natives, European settlers and now generations of satisfied travelers, Cades Cove offers the unique synthesis of panoramic landscapes and educational immersion alike.
3. Mount Le Conte
For a truly unique Smoky Mountains experience, you need to stop by Mount Le Conte. The pride of Sevier County, Mount Le Conte offers you access to the highest peak housed entirely within the state of Tennessee. Better yet, on the way to the summit you will have ample opportunities to experience more than 5,000 feet worth of forest. The sandstone and the shale that comprise large portions of the
mountain are easily 450 million years old, if not more.
Annual snowfall at Mount Le Conte totals nearly forty inches per year, so if you plan on visiting this site during the winter you would be advised to dress accordingly. Interestingly, Mount Le Conte is also renowned for its lodge near the summit itself, so if you're looking for some award-winning hospitality along your way to the mountain's peak, that's an opportunity worth pursuing. If you spot a train of llamas trekking alongside of you, don't be alarmed: llamas deliver supplies to the lodge three times a week during peak operational months. Intermediate hiking conditions and frequent opportunities for photos make the hike up Mount Le Conte worth every second of your investment.
4. Andrews Bald
From the bottom of the mountain to the summit, you can expect an elevation gain of nearly 900 feet, coupled with lasting opportunities for photos and fresh, outdoor air alike. If you're looking to reach Andrews Bald, you're going to want to embark on the nearby Forney Ridge Trail, which eventually delivers you to your destination. Well-maintained hiking endeavors and stone steps pave the way to the summit itself, part of a park-wide manicured effort to keep this location easily accessible to all guests.
Andrews Bald is the destination for you if you're looking to bring the entire family along for the ride. Again, this hike is an all-time favorite among dedicated Smoky Mountains hikers, so you're going to want to get an early start, and prepare to accommodate other hikers en route to Andrews Bald itself. All in all, the hike's popularity witnesses to its worth, as a family-friendly, worthwhile endeavor in the Great Smoky Mountains.
5. Roaring Fork
With a name like Roaring Fork, you know the experience is worth your investment. A stream that cuts through the Great Smoky Mountains in the Volunteer State, Roaring Fork today is the home of both a historic district and a nature trail of the same name. Straight from the Little Pigeon River, the Roaring Fork stream is a must-see in the Great Smoky Mountains. Take the trail direct to the stream, along the way experiencing waterfall background, ample opportunities for relaxation and the chance to take life at a pace comfortable for you. Activities include touring historic sites.  Historically preserved cabins, mills and more will greet satisfied hikers upon arrival, making Roaring Fork an ideal outing, especially for those individuals looking for a quick immersion into local lore.
The Great Smoky Mountains Abound with Family-Friendly Activities
No matter the corner of the Great Smoky Mountains in which you elect to spend your time, the massive acreage allows you to capitalize on authentic outdoor adventure, at a moment's notice. From the waterfalls of the Andrews Bald trek to the limestone structures of Cades Cove, There's an outdoor endeavor at the Great Smoky Mountains that can comfortably accommodate anyone's individual preferences. Provide the entire family with the outing at the Great Smoky Mountains that they deserve, with any one of these five activities virtually guaranteed to deliver lifelong memories outdoors in Tennessee and North Carolina! If you are looking for more destination guides and accommodation reviews, hotels and vacation rentals, check out http://www.trip101.com
October 1, 2018
The Great Smoky Mountain Association (GSMA) has announced autumn hiking and learning opportunities in our area this October.
Autumn Birding
Both novice and expert birders will find a rich variety of late-season habitats at the Seven Islands State Birding Park in Kodak, Tennessee.  The park is on a peninsula nestled in a bend of the French Broad River and features a diverse landscape of aquatic and grassland habitats, hiking trails, and spectacular mountain views.  In a single day, birders may see or hear as many as 80 different species!  The hike will be conducted on Sunday, October 7 at 8:00 am.  Birders can expect to hike no more than 5 miles on trails rated as moderately difficult.  To learn more about all the activities in this blog post, please visit http://www.gsmassoc.org.  
Another birding opportunity, this one on Monday, October 8 at 8:00 am starts at the Newfound Gap Rockefeller Memorial to seek out high-elevation bird species such as vireos, nesting wood warblers, and flycatchers.  After several hours at Newfound Gap, the birders will drive to Clingman's Dome to follow a nature trail in search of red crossbills, common ravens, and more.  This hike is rated moderate and will be about 5 miles in length.
Hiking
If you are in the mood for an easy to moderate hike of about 6 miles, then be sure to go to Mingus Mill in North Carolina on Monday, October 8.  The hikers will follow a portion of Mingus Creek.  Local hiking enthusiasts will lead the way to Floyd Cemetery and perhaps also to Queen W.H. Cemetery.  The hike includes passing the still-operating Mingus Mill which was built in 1886.
As the group goes to the Enloe Slaves Cemetery they will enjoy spotting wildlife activity, late-season wildflowers, and early fall foliage colors.
On Tuesday October 30 you can meet at 8:30 at the Little Brier School in Tennessee.  Park volunteer Robin Goddard, dressed in character, will take you back in time to 1881 in the one-room Little Greenbrier schoolhouse.  As the hike continues, a professional naturalist will share the cultural history of the Walker family.  She will explain the natural resources they needed so the family of 13 could be self-sustaining.  They worked in their livestock pastures, fruit orchards, and vegetable fields until the 1960's.  Be prepared to walk about 5 miles on easy to moderate trails.
Autumn is a wonderful time to visit the Great Smoky Mountains.  The weather will be perfect for hiking and exploring, and then for enjoying a delightful dinner and cozy accommodation at the Buckhorn Inn.
January 22, 2018
Are you a wine aficionado or someone who would like to know more about wine?  Are you interested in exploring local Tennessee products?  If so, we recommend you plan to visit Gatlinburg April 13 & 14, 2018.
Two events will be taking place:  the Gatlinburg Wine Tour and the Smoky Mountain Wine Fest.  The Tour begins at 6:00 pm on April 13 and will visit local wineries and sipping establishments.
The Fest will be held from 1:00 to 6:00 pm on April 14 at Arrowmont School of Arts and Crafts.  The $25 advance purchase tickets include a branded glass for tasting.  Organizers expect more than 18 Tennessee wineries to participate.  Some of the best restaurants in the Smoky Mountains will provide small plate tastings of their best dishes.  Tickets and more information may be found at http://www.eventbrite.com/e/gatlinburg-wine-weekend-2018-tickets.
Tennessee Wine
Tennessee has a long history of wine-making, with as many as 90,000 gallons being produced annually in the 1880's.  The industry was introduced in this area by immigrants from Germany, Italy, and Switzerland.  Prohibition hit the industry hard.  However, in the 1970's a resurgence of winemaking in the state was led by home vintners.  
The industry in Tennessee focuses on French hybrid and native grape varieties.  The grapes used in Eastern and Central Tennessee include cabernet sauvignon, cabernet franc, cayuga, chardonnay, chenin blanc, merlot, Riesling and viognier.  
The industry has grown and matured in the state.  Over the past few years Tennessee wines have earned gold, silver, and bronze medals in regional and international competitions.  Today's Tennessee wineries have a wine for every taste, from sparkling to fruity, from dry to dessert wines.  
If you plan to attend the weekend, be sure to reserve your accommodation at the Buckhorn Inn soon!