Blog




November 17, 2022
1. Walker Sisters Place
The Walker Sisters Place is a log cabin located in the Little Greenbrier section of the National Park. The Walker Sisters spent their entire lives in the cabin, which was built by their grandfather in the 1840s. When the Walker Sisters' father died in 1921, the property was left to the sisters, who then took on all the responsibilities on the farm for more than 40 years, including raising livestock, growing vegetables and even making their own clothes! When the National Park was established, the Walker Sisters remained living in their cabin and became quasi-ambassadors of the park. Visitors to the park had the opportunity to chat with the sisters, who sold homemade treats and toys. Although the Walker Sisters are no longer there, you can still go see the historic cabin today!
2. Cades Cove
Cades Cove attracts more than 2 million visitors per year, and is the most-visited section of the national park! That's because not only does it offer great chances to view wildlife, but it's full of a number of historic buildings and landmarks. You can find John Oliver's cabin, one of the oldest historical structures in the National Park. The cabin was built in the early 1820s by John and Lucretia Oliver, who were the first to come to this area of the Smokies. You can also see 3 beautiful churches that each come with their own unique history. There's the Primitive Baptist Church, the Missionary Baptist Church and the Methodist Church. And we can't forget to mention the John Cable Grist Mill. The Cable Mill was built in the early 1870s and processed logs, wheat and corn. The mill is still functional, and visitors can purchase its corn meal at the Cades Cove Visitor Center seasonally. These are just a few of the many historic sites in Cades Cove!
3. Elkmont Ghost Town
The story of Elkmont Ghost Town is definitely an interesting one. What was once a sleepy mountain community transformed into a bustling logging town in the 20th century when the Little River Lumber Company was formed and a railroad was built to connect the logging operation to a sawmill in Tuckaleechee Cove. Many of the residents got lifetime leases for their summer cottages, but many of the leases expired in 1992, turning Elkmont into a ghost town. Some of the cabins are still being preserved by the National Park Service and are open to the public to walk through and view.
4. Little Greenbrier School
Built in 1882, the Little Greenbrier School is a 1-story building that doubled as a church and a school for the residents of the Little Greenbrier Town. The school was started because citizens of the town wanted a teacher for their children. For a little more than 50 years, from 1883 until 1936, the Little Greenbrier School was a place for the community to grow academically and spiritually. Today, school groups can visit the historic building and learn about the Smoky Mountains while sitting in the old desks.
5. John Ownby Cabin
The John Ownby Cabin, which was built in 1860, was constructed from tulip trees, white pine logs and clay mortar. If you hike the Fighting Creek Nature Trail in the National Park, you'll get to see this historic log cabin, along with beautiful forest scenery and a mountain stream. The John Ownby Cabin is one of the oldest remaining pre-park cabins in the Forks of the River community. It was added to the National Register of Historic Places in 1976.
6. Little Cataloochee Church
The Little Cataloochee Church was built in 1889 and served about 1,200 people who lived in Cataloochee Valley at the time. It is a white painted church surrounded by the Smoky Mountains and was a popular place for community gatherings. The well-maintained cemetery that is close to the church became the final resting place for many of its members. On Memorial Day, many descendants of the early Cataloochee families return to the church to decorate the graves of their relatives.
Now that you know more about these historical places in the Great Smoky Mountains National Park, it's time to come see them in person! Learn more about the National Park and plan your visit today.
October 25, 2022
Bush's Chili Beans is presenting the 33rd Gatlinburg Chili Cookoff on November 10, 2022.  Samples of a variety of chilis, from mild to wild, will be available from 5:00 to 8:00 pm at Anakeesta Plaza, 576 Parkway in Gatlinburg.  Free, live entertainment will be offered throughout the event.  This is a popular event, so we recommend that you purchase your tickets in advance.  General Admission tickets are $15 per person (5:30 pm entry) and VIP tickets (good for early entry) are $20 per person.  To purchase tickets, please visit http://Www.gatlinburg.com
November 10 also marks the official lighting of the thousands of twinkling lights that will adorn the city all winter long!  The Headliner for the Kickoff will be singer Hannah Dasher.  She will be performing in the Shade Tree Lot.
While we won't be entering the friendly competition this year, we are sharing our chili recipe with you!
Beef Chili
2 1/2 lb chuck roast, cubed
Salt and Pepper
1 T vegetable oil
2 1/2 lb lean ground beef
1 sweet onion, chopped
6 garlic cloves, minced
24 oz lager beer
1 14 oz can crushed tomatoes
3 dried guajillo chiles
2 T chili powder
1 T ground cumin
1 T dried oregano
3/4 c corn meal
1 15 oz can of each, drained and rinsed:  dark red kidney beans, light red kidney beans, pinto beans, garbanzo beans
Heat the oil.  Salt and pepper the chuck roast and sear until browned.  Remove from the pot and add the ground beef.  Cook until browned.  Add the onion and garlic and cook for 3 minutes.  Add back the roast along with the beer and tomatoes.  Snip the chiles into small strips, add to the pot, and bring to a boil.  Add the spices and 2 t of salt.  Reduce to a simmer and cook for 10 minutes.  Mix the corn meal with just enough water to form a paste and add to the pot.  Add the beans.  Adjust the seasoning and simmer for one hour.  Makes 10 servings.
We like to serve this with sour cream, cilantro leaves, fresh tomatoes, lime wedges, and finely sliced green onion.
August 29, 2022
If you enjoy county fairs, the Sevier County Fair will be one of your most favorite!  In 2022 the Fair will run from August 30 through September 5.  The fairgrounds are located at 754 Old Knoxville Highway in Sevierville.  Admission is $6 and children younger than 10 are admitted free.
Attendees can watch the cattle, goat, and sheep shows or wander the exhibit hall.  Folks from our community are submitting photography, floral arrangements, vegetables and fruits, and arts and crafts for judging.  In the exhibit hall you will find a booth with Master Gardeners just waiting to answer your most pressing garden questions.  
A popular exhibit from 2021 is back this year—the Butterfly Haven.  This live butterfly habitat offers you the opportunity to walk through and see amazing butterflies and plants.  Volunteers will be on hand to provide information on the importance of these pollinators.  They will offer tips on how to attract butterflies to your own yard.  
Fair Has Something for Everyone
Entertainment options include laser tag, a bird show, a bulls and broncs rodeo, and a variety show.
Competitive eaters can participate in eating contests of sausage, donuts, corn dogs, ice cream, watermelon, pizza, French fries, pickles, pies, funnel cakes, spaghetti, barbecue, hot dogs, and corn on the cob.  Whew!  Or, you could just sample all the delicious food available and decide who your pick would be for the best of the fair food competition.
Children will enjoy this year's Farm Fest.  Activities include sheep shearing, coopering, wool spinning, veggie tasting, digging potatoes, knife forging, apple pressing and corn shuck dolls.  Kids who complete the activities will get free ice cream!
We are a competitive bunch here in Sevier County.  Competitions this year include a dog fashion show, a lawn mower derby, a mullet contest, a look-alike lip synch contest, and a skillet toss.  A crowd favorite is sure to be the Sevier County Fair's Got Talent talent show!
A wide variety of live music will be available.  Performances range from Rock 'n Roll hits from the 50's and 60's, country, classic rock, gospel, and Motown hits.
We hope to see you there!  For more information, please visit http://Www.seviercountyfair.org
November 18, 2019
We are very fortunate to be located near the Arrowmont School of Arts and Crafts.  Our guests are able to take advantage of the school's top-quality art instruction in well-equipped studios.  It is a great place to meet new friends in a creative learning environment.  
Wine Nights  In 2020 the art school is offering wine nights.  The classes are held from 6:00 to 9:00 pm and a glass of wine and materials are included in the course fee of $50.  Here are some upcoming offerings:
January 17:  Woven for your Wall, Ceramic Decal Collage, Rings for All Occasions
February 21:  Weave and Wear It, Sculptural Painting, Print/Wine/Repeat
March 13:  Earrings:  Cut to Patina, Wine and Wax, Painted Silks
Arrowmont Adult Short Courses  Short courses will be held February 24-26.  The Monday to Wednesday classes also are held from 6:00 to 9:00 pm for a course fee of $90.  Here are the offerings:
Surfacing with A Smoothing Plane.  Students will learn the fundamentals of using wooden and metal smoothing planes to obtain wood surfaces ready for finish.
Nailed It:  Tool Making for Clay.  Ceramic  learners will make their own forming, trimming, and decorating tools.
Figure Sculpting.  Sculptures will learn how to sculpt the human figure in a naturalistic way using a live model.  The pieces will be fired and available for pickup a few weeks after the class.
Appalachian Broom Making.  Those who complete the class will leave with two different styles of brooms:  a cobweb broom and a hearth sweeper.
Complex Enameled Surfaces.  From graphite, sugar firing, and retexturing techniques, students will add to their enameling skill sets.
Framed Weaves:  Constructing and Using Your Own Frame Loom.  During this class, attendees will construct their own looms to fit their needs.  Then they will make a wall hanging, bath mat, or other small piece on their new looms.
Pairing an art class with the Buckhorn Inn's Great Winter Escape is a great way to add creativity and relaxation to your winter!   Additional information on the 2020 classes may be found at http://www.arrowmont.org/classes 
November 11, 2019
As readers of this blog may remember, the city of Gatlinburg attempted this fall to break the Guinness World Record for most scarecrows within a location.  The previous record holder was Burton-on-Trent, England, which also is the hometown of Innkeeper John Mellor.
According to WVLT-TV http://www.wvlt.tv/content/news/Gatlinburg, Gatlinburg needed to have more than 3,812 scarecrows.  According to the final count, Gatlinburg laid claim to 4,325 scarecrows!  Guinness representatives must confirm the count before the new record becomes official.  
Gatlinburg businesses and community members created scarecrow scenes throughout the community.  Scarecrows also appeared in the Great Smoky Mountains Arts and Crafts Community where hundreds of handcrafted scarecrows could be found as part of the "Scarecrow Trail".
Gatlinburg Fall Festival Continues Through November 21, 2019
According to Gatlinburg PR Manager, Marci Claude, "With so much scenic beauty and festivities to take part in every year, Gatlinburg's harvest season is always an exciting time to visit, and this year's Guinness World Record will only add to that tradition."  Claud pointed out that fall festivities are a true community event, involving everyone.  
Other upcoming community events include the Great Smoky Thanksgiving Arts and Crafts Show.  This show will be held at the Convention Center Tuesday November 26 through Sunday December 1.  The annual Festival of Trees will be held Wednesday November 27 through Sunday December 1. The Festival of Trees will be held at the W.L. Mills Conference Center on the Historic Nature Trail.  And don't forget the Fantasy of Lights Christmas Parade!  The Parade will begin at 7:30 pm from Baskins Creek Bypass.  The route runs right through downtown Gatlinburg.  Viewers will enjoy lighted floats, 11 marching bands, giant balloons, and equestrian units.  And we understand that Santa Claus will be making a special appearance!
The Parade celebrates the holiday season and marks the beginning of Gatlinburg Winter Magic.  We hope to see you during this festive season!
October 22, 2019
Unless you have been in the Smokies before in the late fall or winter, you might not realize that it is the perfect time to experience our amazing views.  Winter temperatures are more than 50 degrees on about half of the winter days.  Moderate temperatures coupled with low humidity make for comfortable hiking conditions!  Higher elevations are cooler, so dress accordingly.  Be sure to dress in layers and remember to wear a hat.  A thermos of hot cocoa is a treat during your rest breaks on the trail!  Grab a couple of sack lunches from the Inn and have a winter picnic while admiring the scenery.   
Here are some of our favorite winter hikes:
The Laurel Falls trail is 2.6 miles round-trip and paved.  If you are lucky enough to be here during a stretch of below-freezing weather, the frozen water fall creates a crystal castle.  The freezing and thawing from warm days and cooler nights makes an incredible display of dripping ice. 
The hike to Andrews Bald is about 1.8 miles with 1,200 feet in elevation changes.  The hike starts at the Clingmans Dome parking lot.  When you get to the Andrews Bald area, you will have the chance to take in the winter views of the snowcapped peaks of the Smoky Mountains.
Sparkling icicle formations can be seen at the Alum Cave Bluffs, about 2.3 miles from the start of the Alum Cave Trail.  The hike through the old-growth forest is especially quiet and peaceful without the summertime crowds.  The path goes from Newfound Gap Road to the top of Mount LeConte.  You will see log bridges and stone stairways. 
Porters Creek Trail is a gravel road for the first mile or so.  The trail then changes to a dirt trail and heads to Fern  Falls.  The hike to the Falls is about 4 miles, round-trip.  You will cross log bridges and see some of the stone walls erected by this area's original settlers.
If you prefer to drive, Cades Cove is a favorite winter destination.  The valley is a great place to observe wildlife, such as coyotes, raccoons, skunks, and deer.  The Visitor's Center is open year-round and can help you plan your visit to the historic buildings in the area.
August 6, 2019
The Friends of the Smokies has announced that online registration for the 3rd annual Cades Cove Loop Lope is open.  The race will be held on Sunday, November 3.  Participation is limited to a total of 750 runners for the 5k or 10 mile event.  The 10 mile race begins at 7:30 am and the 5k begins at 7:35 am.
This is the only run taking place within the Great Smoky Mountains National Park, so it is a not-to-miss experience.  Runners will enjoy the splendor of Cades Cove while raising funds to protect the park for future generations.  Walkers, joggers, and individuals with strollers are welcome to participate.  Please be aware that there is a low water crossing on the 5k course where a creek crosses the road.  Both courses are certified by USATF.  
In addition to the two course options, their is also a Virtual Race option.  This option allows runners to sign up to run the distance at the time and place of their choice and still support the Great Smoky Mountains National Park.  Virtual runners will receive a t-shirt and a finisher's medallion.  Registration and additional information may be found at the organization's website http://www.friendsofthesmokies.org
You should know that Cades Cove Loop Road will be closed until 11 am on Sunday, November 3 due to the race.  Cars without a vehicle pass will not be permitted past the Townsend Wye.
Loop Lope Organized by Friends of the Smokies
Friends of the Smokies is an official nonprofit partner of Great Smoky Mountains National Park.  The group has raised more than $65 million to support critical park programs in Tennessee and North Carolina.  
Generous support has been provided by sponsors, including:  Fleet Feet Knoxville, Little Arrow Outdoor Resort, DENSO, Rocky Top Tours, Townsend Gateway Inn, and Unlimited Training Systems.
April 29, 2019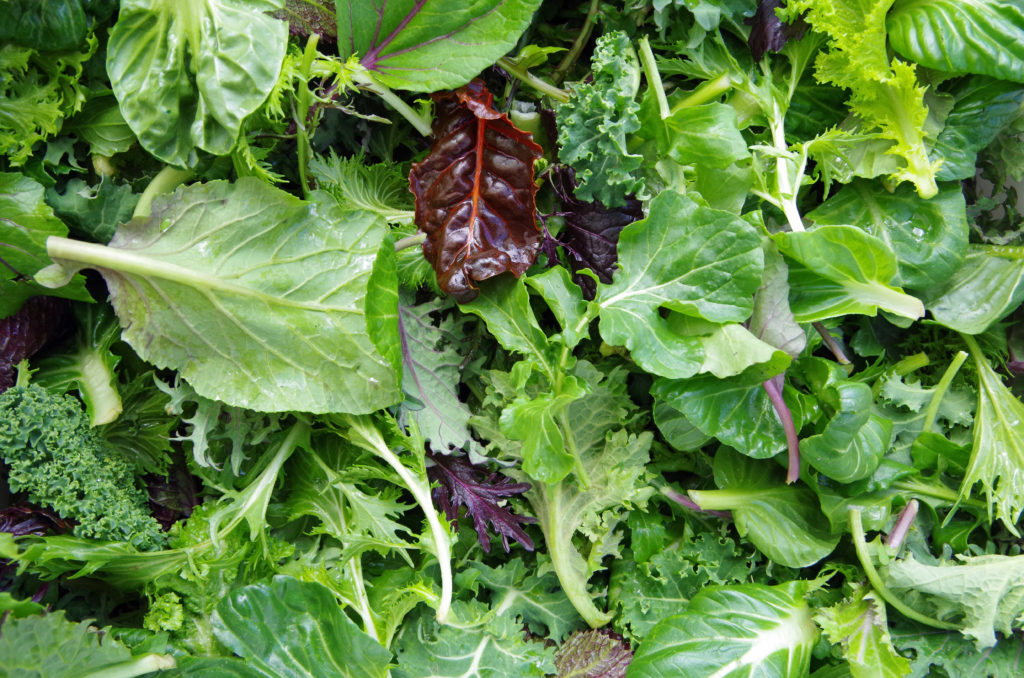 Well, nothing yet.  But we are excited about the vegetables and herbs we will be growing for the Buckhorn Inn table this summer.  We started planning in January when the gardening catalogs began arriving.  Consultations between gardeners and chefs led to our decisions.
Our early spring salads will feature a sweet mix of beet greens, mustard greens, spinach, and red and green looseleaf lettuces.  By early summer we will be harvesting lettuces that can take the heat, such as green and red crisphead, Black-Seeded Simpson, Green Ice, Buttercrunch, and Mighty Red Oak.  In midsummer we will sow red, green, and blue kale for fall salads.    Our salads will be beautiful with such a mix of textures and colors!
We love to halve cherry and cocktail tomatoes for salads.  This summer you can look for gold, tangy and sweet Sun-Golds, and marbled red and yellow Sunrise Bumble Bees.  We will be growing Sunchocolas, which have a smoky, sweet flavor, juicy texture, and low acid.  We can't wait to see the Midnight Snacks.  They will ripen to red with a glossy purple overlay.  We will be growing Cherry Punches for the first time and Shimmers again.  We got so many compliments on the Shimmers last year.  They are a little larger than a cherry tomato.  They sport green stripes, touches of shimmering gold and have a sweet, succulent flavor.
We use sweet peppers in a variety of ways for both breakfast and dinner.  This year we are growing super bright yellow Lemon Dreams,  deep red Cabernets, and golden-orange Good as Golds.  All score high points for beauty, flavor, and productivity! 
Our kitchen finds lots of uses for our okra:  pickled, fried, or used in gumbos and stews!  And our guests love to see us harvesting from the 7'tall plants with large yellow blooms.  We also are bringing back our Kentucky Wonder pole beans.  The pods are straight, stringless, and the plants have heavy yields.  In honor of rock and roll hall of famers Deep Purple, we will be growing Deep Purple carrots to lend their bright color and sweet flavor to salads.  Our Lunchbox cucumbers also will make an appearance in salads as well as pickles. 
The chefs asked us to grow squash this year.  We think they will find lots of uses for Saffron, a rich yellow summer squash and for Black Beauty zucchini.
Our guests really loved our kitchen herb garden last summer, but we fear they did not get as much sun as we would have liked.  This summer we will be growing herbs in pots on the veranda.  Imagine how they will gently scent the air while you are enjoying your spiced tea or wine!  We will be growing three varieties of basil, two kinds of cilantro, Tuscan Blue rosemary, chives, and both orange and chocolate mint.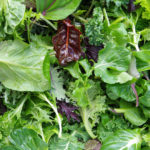 March 18, 2019
When we think of U.S. films, we often think of Hollywood.  But the gorgeous landscapes and famous landmarks make Tennessee a great location to create movies.  Both the large studios and independent filmmakers have shot in our state.  Below is a list of some of the recent films that were created all, or in part, in Tennessee.  Visit http://www.tntrivia.com for more information.
Recent Films Created in Tennessee
The Green Mile with Tom Hanks, Gary Sinise, and Sam Rockwell.  The exterior of the prison is the Tennessee State Penitentiary which closed in 1992.
Nashville with Jeff Goldblum, Lily  Tomlin and Julie Christie.
Hannah Montana:  The Movie with Miley Cyrus, Taylor Swift, and Tyra Banks.  Middle Tennessee served as the backdrop for the movie, which is appropriate since Miley Cyrus is from the Volunteer State.
Black Snake Moan with Justin Timberlake, Christina Ricci, and Samuel L. Jackson.  This dark film was shot in Memphis and Stanton.
The Fugitive with Julianne Moore, Harrison Ford, and Tommy Lee Jones.  The movie was filmed in the Smoky Mountains on the Tennessee/North Carolina border.  The iconic scene features Harrison Ford jumping into the Tennessee River.
Coal Miners Daughter.  The story of Loretta Lynn was shot in and around middle Tennessee, including Hurricane Mills and the Ryman Auditorium.
The Blind Side.  This biography of Tennessee Titans offensive tackle Michale Oher was filmed in Memphis.
The Firm with Tom Cruise.  The movie was true to the book, which was set in Memphis.
The Matrix.  Nashville was the backdrop for the opening chase scene.
Jungle Book.  Fall Creek Falls served as the jungle setting, showcasing the natural beauty of Tennessee.
Walk the Line with Joaquin Phoenix and Reese Witherspoon.   The Folsom Prison scene was shot at the Pipken Building at the Mid-South Fairgrounds in Memphis.
Green Mile.  This modern classic used the old State Prison building outside Nashville as its setting.
New Films Shot Locally
The Knoxville Film Office reports that five feature films were shot in the city in 2018 with more scheduled in 2019.  According to KnoxNews, "the movies run the gamut in terms of genre.  They include:  the paranormal Jim Gaffigan flick "Light From Light"; the Civil War film "Into the Wilderness", the black comedy/musical "Flirting with Azrael"; the thriller "Purity Falls", and the political/historical drama "No Time to Run"."
So, when staying at Buckhorn Inn always put your best profile forward, you may be discovered and become a star!
February 25, 2019
Early spring is a great time to visit the Smoky Mountains.  The air is cool and fresh and swathes of blooming wildflowers blanket the mountains.  Whether you are interested in wine or wildflowers, crafting or running, this area has something just for you.  In order to help you plan your visit, here are some community events in which you might be interested.
April Events
April 12-13  Smoky Mountain Wine Weekend.  Located at the Arrowmont School of Arts and Crafts.  Wine Festival guests can sip from the area's best wineries and savor samples from the best restaurants in the Smoky Mountains.  http://www.gatlinburg.com/event/wine-fest/
April 12-14 Hands-On Gatlinburg.  Studios throughout the Great Smoky Arts & Crafts Community will provide guests the chance to learn how to make crafts from the artists themselves.  Festivalgoers will leave with the items they make.  Woodturning, fused glass ornaments, rug weaving, and drawing are only a few of the areas to be explored.  http://www.pigeonforge.com/event/hands-on-gatlinburg/
April 17-20  Arts and Crafts Community Center Easter Show.  The Show will be held at the Gatlinburg Convention Center.  Admission is free.  Demonstrations are part of the fun as you view unique handcrafted products produced locally.http://www.gatlinburg.com/event/great-smoky-easter-arts-crafts-show/
April 21 Easter  Sunrise at Ober.  Gatlinburg's Annual Easter Sunrise Service will be enhanced by the beauty of the Smokies when the community and its visitors gather at Ober Gatlinburg.  The 30-40 minutes mountain service will begin at 6:30 am and will be led by pastors of the Gatlinburg Ministerial Association.
April 24-27 Wildflower Pilgrimage.  The Spring Pilgrimage has been held for 68 years in the Great Smoky Mountains National Park.  The experience features professionally-guided walks.  Registration
opens on March 1.    http://www.wildflowerpilgrimage.org
April 26  Earth Day 5k.  Both runners and walkers are invited to participate in this run/walk in beautiful downtown Gatlinburg.  Proceeds benefit local scholarships, donations to schools, the Gatlinburg Goes Green Program and community-wide educational events.  Buie Pottery is providing awards and finishers medallions.  http://www.runsignup.com/Race/TN/Gatlinburg/earthday5kgatlinburg  
We hope your visit includes a stay at Buckhorn Inn.  We are conveniently located on the Arts & Crafts Loop with easy access to the both Gatlinburg and the Park.