Pairing wine and food does not have to be intimidating.  A good pairing is one that tastes good to you!  If you have a favorite wine, don't be afraid to drink it with whatever you are eating.  But it can be fun to experiment with flavors.  It is possible for a wine and a food to taste better together than either does alone.
Food has more of an impact on the taste of wine than the other way around.  This is because our taste buds adapt to food, so when we drink wine the taste is altered.  A classic example is the bitter flavor of orange juice when you drink it immediately after eating chocolate.  It works the same way with wine.  That is why a good rule of thumb is to drink sweet wines with dessert.  Salty foods can soften the tannins in wines and make them more enjoyable.  Wines high in acidity can be delicious when paired with rich foods.  And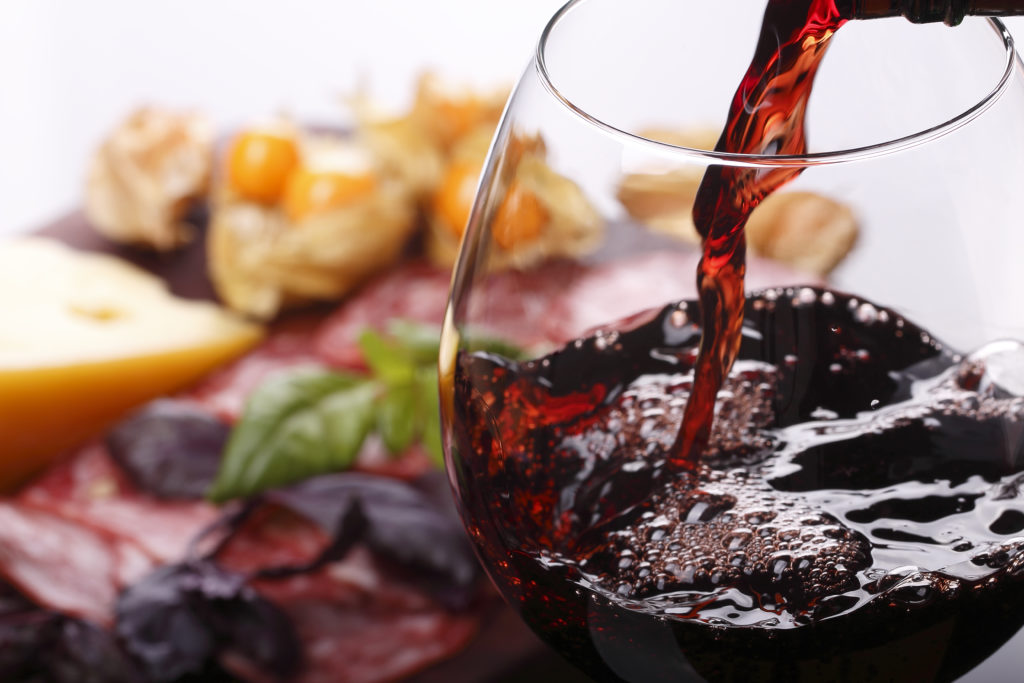 fruity wines with a touch of sweetness seem to be made to pair with hot, spicy dishes. 
Here are some of our favorite Buckhorn Inn food and wine pairings. 
Our loin of pork with mushroom demi glace is lovely with the La Crema pinot noir.  The umami flavor of the pork and mushrooms balances the bright and juicy fruits in the wine.
The Josh Cellars Craftsman's cabernet sauvignon is a good choice on prime rib night.  The soft tannins can stand up to the horseradish cream sauce.
Shrimp and crab cakes with garlic butter go well with the Meiomi Chardonnay.  The flavors of lemon peel, honey and stone fruit do not overwhelm the delicate shellfish.
The salty notes in our chicken breast with prosciutto and fontina make wines a little less dry and smoother and richer.  We like to pair this dish with our Placido pinot grigio which is dry and has a full, fresh, and lively flavor.  Another good pairing for this entrée would be the Michelle sparkling brut.  The balanced citrus flavors match nicely with both the prosciutto and the fontina.
Please let us know the wines you love to pair with Buckhorn Inn dishes.