Blog




November 9, 2020
For those who plan to travel to Buckhorn Inn in the next few months, I wanted to remind you of the precautions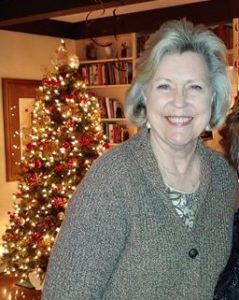 we are taking ensure your health as well as that of our staff.
All hard and soft furnishings in your room are thoroughly cleaned and sanitized before your arrival. We have removed bedspreads, decorative quilts, and decorative throw pillows to speed our sanitation procedures. You may use contactless check-in. Upon your arrival, we will not enter your room again until after you check out. We have eliminated our hard copy guest directories in favor of an electronic version which you may download to your phone. We will send the link to it in your confirmation letter. In it you will find much information—including the location of the supply of extra towels and toiletries stored for you in your room!
All staff members undergo a temperature and health check daily and must stay home if they, or a family member, are ill. Our housekeeping members are masked and gloved when they are preparing your room for you. All kitchen and serving staff are masked and gloved as well. We reservation times for breakfast, so that we can manage social distancing in our dining room in the morning. We utilize the library for additional dining space. We clean and sanitize dining tables, chairs, and condiment holders between guests. We keep as much air flowing in the dining room as possible. We have limited the number of dinner reservations we will accept so that we can maintain social distancing in the evenings as well. Our afternoon treats are individually wrapped in plastic. Our team sanitizes all high-touch surfaces in the Inn's public areas several times each day. We have large, well-marked dispensers for hand sanitizers in several places in the public areas.
If we have an active credit card for you on file, we will email you the final bill the day before you check out. Then you will not need to come into the office as you can simply leave your key in your room. If you do enter the office or gift shop, you will see that we have installed a large plexiglass window as a barrier between our guests and the office staff.
Thank you for placing your trust in us.  We look forward to seeing you soon.  And we look forward to a future where we can greet you with a hug and you can see our welcoming smiles!
September 21, 2020
Are you familiar with petrichor?  This is the earthy smell produced when rain falls.  The word comes from the Greek petros, stone, and ichor, the fluid that flows in the veins of the gods in mythology.  Scientists speculate that humans enjoy the scent of rain because our ancestors may have relied on rainy weather for survival.
Surprisingly, this common smell was not given a name until a scientific paper written in 1964.  The authors described how the smell comes from an oil exuded by plants in dry weather.  The oil is absorbed by clay-based soils.  When it rains, the oil is released into the air along with another compound, geosmin.  Geosmin is a byproduct of certain bacteria and is released from wet soil.
Scientists from the Massachusetts Institute of Technology used high-speed cameras in 2015 to record how smells move in the air.  When a raindrop lands on a porous surface, air from the pores forms small bubbles.  These bubbles release aerosols which carry the scent.  Petrichor is more common after light rains because raindrops that move more slowly produce more aerosols.  
If the rain is a heavy one, the scent can travel downwind and alert people that rain is on the way.  Farmers often talk about smelling rain in the air.
Petrichor Described Poetically
Scientist T.L. Phipson described the phenomena in somewhat more poetic terms in 1865.  His notes refer to "the fragrance emitted by thousands of flowers . . ." that were "absorbed into the pores of the soil" and only released by rain.   
This poem by Jayde E is entitled Petrichor.
The scent of rain on dry Earth.
Churning like seawater on a stormy day.
Rising from the ground like bluebonnets on a summer evening.
Petrichor is a delight.
Wafting about beneath soft grey skies.
Traveling on the cool breeze like fairy dust in the wind.
The scent of nature.  
As fresh and invigorating as a thing could be.
A promise of new life.
A promise of new days.
A promise of more nights.  http://www.powerpoetry.org
The next time you visit Buckhorn Inn on a rainy day, we invite you to sit on one of the porches and savor the petrichor!
May 18, 2020
Today we picked a mix of beautiful greens for salads for our dinner guests.  The bowl of colorful greens had us wondering about the origins of this dish.
The word "salad" comes from the ancient Latin word "sal" for "salt".  In ancient times, salt was an important ingredient in dressing.  You might be surprised to learn that ancient Romans and Greeks enjoyed raw vegetables with dressing.  Typically the vegetables would be dressed with vinegar, oil, herbs, and salt.  "Salata" literally means "salted herb".  The dish became more complex over time.  In the 1700's chef's began to create composed salads with layers of ingredients.  
Today any entrée or side dish that is composed of a mixture of ingredients and intended to be eaten cold is a salad.  Some recipes are world famous.  Master chefs of the International Society of Epicures in Paris voted Caesar Salad as the greatest recipe to originate from the Americas in 50 years.  The Cobb was invented at the Brown Derby restaurant in 1937.  Crab Louie began appearing on menus at the turn of the 20th century.  Nicoise features garlic, tomatoes, anchovies, black olives, capers, and lemon juice.  It is named for the city of Nice, France.  A private party for the pre-opening of New York's Waldorf Astoria Hotel on March 13, 1893 led to the first serving of Waldorf Salad. http://www.whatscookingamerica.net
The recipe below could be the start of your own famous salad!  Fresh mixed greens and vine-ripened tomatoes.  Just add a drizzle of lemon basil dressing and you will enjoy a taste of summer.
Lemon Basil Dressing for Salads
 ¼         Cup     Diced onions
1          Tbl       Minced garlic
1          Tsp      Dijon mustard
½         Cup     Fresh basil leaves
1          Tsp      Salt
½         Tsp      Pepper
1          Tbl       Sugar
¼         Cup     Mayonnaise
½         Cup     Lemon juice
Combine the ingredients above in mixing bowl of food processor.
Add slowly while processing:
1 ½      Cups    Combined Olive and canola oil
Chill and serve over salad greens.
Yield: About 2 cups
April 23, 2020
So many of our guests tell us that Buckhorn is their "happy place," a place where they feel safe. We intend to do all that we can to insure that never changes.
We have always taken cleanliness seriously at Buckhorn Inn, but we established additional measures to protect our guests and our employees as soon as the threat of Covid-19 became apparent. During the time we have been closed, we have institutionalized these changes following guidelines established by the CDC.   All accommodation and public areas have been meticulously cleaned and sanitized.
Re-opening  We re-opened on Friday, May 1.  Although lodging establishments like Buckhorn are considered essential services and were not required to cease operations, we did so because we thought it was the socially responsible thing to do.  We have been so touched by the many phone calls asking us when we will re-open and expressing concern about the inn and about John and me and our staff.  We are lucky to have such kind and loyal guests.  None of us or our families have been affected directly by the virus in terms of our health.  Our county has not been so nearly affected as have others for which we are so grateful.
Social Distancing  Social distancing will probably be with us for some time.   We are learning to refrain from our usual hugs and handshakes and we have even had to give up elbow bumping.  There are differing opinions about the effectiveness of masks, but if you want to wear one please feel comfortable doing so.  We think we can recognize most of our guests even if they are in disguise!   
Buckhorn is a big place with 30 acres of beautiful property for you to explore.  We have gardens, a nature trail, labyrinth, and a pond for you to enjoy.  We have set up a badminton net for two.  At this time, we are only making available accommodation that offers private entrances, decks, views of the grounds and the mountains, and  a self-contained heating/air conditioning system.
Food Service  All personnel engaged in the preparation and service of food at Buckhorn are accustomed to employing professional levels of hygiene, including handwashing and health and safety standards as mandated by the State of Tennessee.  Our food service operation and our accommodation are inspected regularly by the Sevier County Health Department. Our record is exemplary.  However, management will monitor these procedures even more closely in the days to come.
Dining We have a large dining room which can be combined with our library, so that social distancing can be maintained at mealtimes.  Staff serving in the dining room wear masks and gloves. Breakfast is included in all accommodation rates and can be taken in the dining room between 8:00 and 9:30 am or delivered to your accommodation at no extra charge.  Hearty picnic lunches are available every day at $10 per person.  On June 18, we returned to our nightly dinner service, although seating is now limited to 24 guests to accommodate social distancing.  Guests can also pick-up their dinner "to-go." 
Housekeeping Services  Through the foreseeable future we will modify our daily housekeeping service.  Instead of our customary full service, we will provide clean towels daily, remove trash and replenish amenities like coffee, shampoo, soap, toilet paper, etc.   On departure, we will clean and sanitize each accommodation.  Soft furnishings, for instance bedspreads, comforters, blankets, mattress pads, linens, will be washed and sanitized as each guest departs.  In this way, each arriving guest will be assured of perfectly clean accommodation.
General Cleaning  We use products with the components necessary to clean and sanitize to the standards recommended by the CDC.  Public areas will be cleaned and re-cleaned throughout the day, paying particular attention to areas such as doors, door handles, counter tops, stair railings.  
Health of Our Staff   We will monitor the health of our staff closely.  Should any staff member show any signs of illness, he or she will be asked to remain at home and receive paid time off for that period.
We will adjust our protocols as the situation in regard to Covid-19 develops, following guidance from our local, state and federal authorities and relevant health organizations.
Reservations and Cancellations  Debbie is in the office from 8:00 am until 3:00 pm and eagerly awaits your phone calls–even if it is only to chat–but she is also happy to take reservations (865 436 4668).  You can also reserve online and you can send an email to [email protected]   
Questions?  We are here for you.  When you are ready to return to these mountains and to experience their healing power, Buckhorn will be ready for you.  Until then, stay safe.
Lee and John and the Buckhorn Team
March 25, 2020
Spring is coming to eastern Tennessee.  The trees are flowering and, on warmer days, the honey bees are venturing out.  We thought you might enjoy a few of our favorite poems about spring.  If they inspire you to write your own, please share them with us!  One of our favorite poetry sites is http://www.famouspoetsandpoems.com
Spring Pools by Robert Frost
These pools that, though in forests, still reflect
The total sky almost without defect,
And like the flowers beside them, chill and shiver,
Will like the flowers beside them soon be gone,
And yet not out of any brook or river,
But up by the roots to bring dark foliage on.
The trees that have it in their pent-up buds
To darken nature and be summer woods–
Let them think twice before they use their powers
To blot out and drink up and sweep away
These flowery waters and these watery flowers
From snow that melted only yesterday.
The Wind Sings Welcome in Early Spring by Carl Sandburg
The grip of the ice is gone now.
The silvers chase purple.
The purples tag silver.
They let out their runners
Here where summer says to the lilies:
"Wish and be wistful,
Circle this wind-hunted, wind-sung water."
Come along always, come along now.
You for me, kiss me, pull me by the ear.
Push me along with the wind push.
Sing like the whinnying wind.
Sing like the jostling obstreperous wind.
Have you ever seen deeper purple . . .
This in my wild wind fingers?
Could you have more fun with a pony or a goat?
Have you seen such flicking heels before, 
Silver jig heels on the purple sky rim?
Come along always, come along now.
A Light exists in Spring by Emily Dickinson
A Light exists in Spring
Not present on the Year
At any other period–
When March is scarcely here
A Color stands abroad
on Solitary Fields
That Science cannot overtake
But Human Nature feels.
It waits upon the Lawn,
It shows the furthest Tree
Upon the furthest Slope you know
It almost speaks to you.
Then as Horizons step
Or Noons report away
Without the Formula of sound
It passes and we stay–
A quality of loss
Affecting our Content
As Trade had suddenly encroached
Upon a Sacrament.
February 8, 2020
What to serve for a special dinner? How about baked salmon stuffed with goat cheese and spinach? The beautiful green of the filling peeking out from the salmon makes a gorgeous presentation. Add a green salad and some pan-fried potatoes and you have a great meal! The fish can be stuffed in advance and refrigerated, making this a great company meal. We recommend serving a crisp Sauvignon Blanc with this dish. The vibrant acidity of the wine will cut through the richness of the cheese. If you prefer a red wine with your salmon, try a Pinot Noir like the La Crema that we serve at Buckhorn Inn. The bright, juicy fruit flavors of the wine will complement the salmon.
Salmon with Goat Cheese and Spinach
10 ounces frozen chopped spinach, thawed and drained
½ cup cream cheese, room temperature
½ cup goat cheese, room temperature
8 salmon fillets with skin, each about 1" thick
Olive oil
2 cups panko bread crumbs
1 stick butter, melted
Preheat oven to 450. Mix cream and goat cheeses. Stir in spinach. Season to taste with salt and pepper. Cut a ¾" deep slit down the center of each salmon fillet. Fill each slit with the spinach mixture. Brush a rimmed baking sheet with olive oil. Place the fillets on the sheet, skin side down, and sprinkle with salt and pepper. Mix crumbs and melted butter. Top salmon with the butter and panko crumbs, pressing to adhere. Bake until the salmon is opaque in the center, about 12 minutes.
October 24, 2019
When someone mentions "Thanksgiving" we may think offeasting, football games, and four-day weekends.  The first Thanksgiving was celebrated in 1621 by the surviving Mayflower Pilgrims and Native Americans.  George Washington proclaimed Thanksgiving a national holiday in 1789, Abraham Lincoln set it on the last Thursday in November in 1863, and Congress sanctioned it as a legal holiday in 1941.
What began as a simple expression of gratitude for survival has become deeply rooted in American tradition.  Generations of families have added their customs to this annual celebration.  At Buckhorn Inn it is a time to reflect on the family, friends, and good fortune that permeate our lives.  Our traditions include a devilishly hard Thanksgiving quiz and a bountiful buffet!  Here are some of the delicious dishes guests will find on the menu this year:
COLD PLATTERS
Smoked Salmon
Chilled Shrimp with Cocktail Sauce
Housemade Cranberry Sauce with Orange Essence
Devilled Eggs
Cheese and Fruit
Assorted Pickled Vegetables
Black Eye Pea Salad
HOT DISHES
Roast Turkey with Giblet Gravy
Baked Southern Ham with Pineapple Raisin Sauce
Cornbread Dressing
Mashed Yukon Gold Potatoes
Green Beans Almandine
Butternut Squash Casserole
Maple Glazed Yams
Roasted Brussel Sprouts
DESSERTS
Traditional Pumpkin Pie
Fudge Truffle Pecan Tart
Sweet Potato Cheesecake
Maple Pecan Pie with Bourbon Whipped Cream
Raspberry, Pear, Almond Tart
October 22, 2019
Unless you have been in the Smokies before in the late fall or winter, you might not realize that it is the perfect time to experience our amazing views.  Winter temperatures are more than 50 degrees on about half of the winter days.  Moderate temperatures coupled with low humidity make for comfortable hiking conditions!  Higher elevations are cooler, so dress accordingly.  Be sure to dress in layers and remember to wear a hat.  A thermos of hot cocoa is a treat during your rest breaks on the trail!  Grab a couple of sack lunches from the Inn and have a winter picnic while admiring the scenery.   
Here are some of our favorite winter hikes:
The Laurel Falls trail is 2.6 miles round-trip and paved.  If you are lucky enough to be here during a stretch of below-freezing weather, the frozen water fall creates a crystal castle.  The freezing and thawing from warm days and cooler nights makes an incredible display of dripping ice. 
The hike to Andrews Bald is about 1.8 miles with 1,200 feet in elevation changes.  The hike starts at the Clingmans Dome parking lot.  When you get to the Andrews Bald area, you will have the chance to take in the winter views of the snowcapped peaks of the Smoky Mountains.
Sparkling icicle formations can be seen at the Alum Cave Bluffs, about 2.3 miles from the start of the Alum Cave Trail.  The hike through the old-growth forest is especially quiet and peaceful without the summertime crowds.  The path goes from Newfound Gap Road to the top of Mount LeConte.  You will see log bridges and stone stairways. 
Porters Creek Trail is a gravel road for the first mile or so.  The trail then changes to a dirt trail and heads to Fern  Falls.  The hike to the Falls is about 4 miles, round-trip.  You will cross log bridges and see some of the stone walls erected by this area's original settlers.
If you prefer to drive, Cades Cove is a favorite winter destination.  The valley is a great place to observe wildlife, such as coyotes, raccoons, skunks, and deer.  The Visitor's Center is open year-round and can help you plan your visit to the historic buildings in the area.
October 7, 2019
What special memories have you created at Buckhorn Inn?  Long-time guest, Tanya Young, is a watercolor artist.  She and her husband have made the Inn their special space for rest and renewal.  On her visits she has found quiet time to create watercolors of scenes that are special to her.
Inspired by a desire to capture some of her own moments at the Inn, her paintings are created as vignettes.  These vignettes invite the viewer to remember their own experiences here.  They also function as an invitation to perhaps see differently, according to Tonya.  "Simple moments of beauty are always around us, if we have eyes to see them."
Memories Vignettes Available in Gift Shop
Painted in a brighter palette, these watercolors are designed to be a reminder of your own Buckhorn Inn story.  They also remind us to appreciate the beauty before our eyes every day, just waiting to break through and be noticed.
The matted prints are $25 each and are found in our gift shop.  They measure 8.5″ x 11″, including the matting.  Her vignettes capture the meditation labyrinth, the path down to Cottage #1, a window table in the dining room, and the red-shaded lamps above the book case in the dining room.
Watercolors are usually translucent.  They appear luminous because the pigments are used in a pure form with few fillers.  In the late 1700's, William Gilpin wrote a series of books describing his travels through rural England.  http://www.metmuseum.org/art/collection/search  The books were illustrated with watercolors of river valleys, ancient castles, and churches.  The popularity of these books culminated in the celebration of watercolors as a distinctly English "national art".  
Watercolors are an expressive medium.  The brilliant hues in Tonya's paintings paired with the ethereal luminosity evoke a dream or memory.  We are delighted with these charming images and know that you will be, too.
September 16, 2019
We were proud to host a Downton Abbey event for 50 guests on September 15, 2019.  Our speaker, Dr. David Woodfine, has served as personal butler to the 11th Duke of Marlborough.  He also has been High Steward at an Oxford College and oversaw the wedding of Lord Andrew Lloyd Weber.  Guests received a copy of his memoir "When Angels Dare to Tread".  Ticket sales benefitted reading/writing programs through the Hilliard Institute for Educational Wellness, a non-profit teaching and learning centre located in Spring Hill, TN and operating in Tennessee, North Carolina, Ireland, and England.http://www.hilliardinstitute.com
Insight into Lives of Downton Abbey Characters
Dr. Woodfine's professional experiences shed light on the real lives of fictional characters, such as those on Downton Abbey.  His memoir shares his love of educating students.  The following story is an excerpt from "When Angels Dare to Tread".
"One occasion I know that some of them [his students] will remember is the wedding of Andrew Lloyd Webber and Madeleine Gurdon in 1991.  A company that gave our young caterers and waiters experience of events invited us to take part in this one.  What excitement!  First, David Oswald and I attended all the planning meetings and were shown around the beautiful Lloyd Webber home, Sydmonton Court near Newbury, so that we could familiarize ourselves with the kitchen, cellar and layouts.  Then we put together two teams of students, about forty in all.
On the day of the wedding, the house was transformed as we were transported into a scene from "Phantom of the Opera".  Chandeliers sparkled against black drapes and the hexagonal plates on the tables were glazed black.  Our students wore white gloves to that no finger marks would transfer to the crockery and I was pleased as I watched and directed them to serve Michael Caine, Jason Donovan, Elaine Paige and a host of others from the world of stage, film, and television.  I worked discreetly in the background, feeling very satisfied when my students exchanged little pleasantries with the likes of Esther Rantzen, David Frost, and Michael Ball and seemed to take it all in their stride.  Quietly, I congratulated each one on how splendidly he or she was coping with the big occasion.  They did well, and I felt that if they could just handle this situation with confidence and efficiency–and keep smiling–then a good career was waiting for them."