Blog
Romance Is in the Air!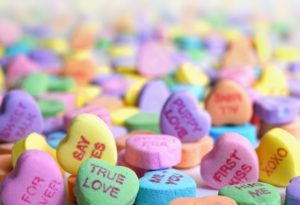 As February 14 nears, we are bombarded with advertisements for chocolates, flowers, wine, and romantic movies. Everything is decorated with hearts, lace, and a baby boy who flies around shooting arrows. What is up with that?
According to myth, Cupid is the ancient god of love. The son of Venus and Mercury, he is often pictured as a winged infant carrying a bow and a quiver of arrows. The wounds from his arrows inspire love in everyone they hit. Interestingly, he is sometimes depicted in art wearing armor—perhaps to symbolize the invincibility of love. Or perhaps to show parallels between warfare and romance!
Cupid generally brings happiness to couples, whether they be gods or mortals. He is sometimes mischievous in his matchmaking, though. Venus is often the instigator of his mischief. In one instance, she tried to use Cupid in seeking revenge on the mortal Psyche. Her plan backfired, however, when Cupid fell in love with Psyche and made her his immortal wife.
In modern culture, we see Cupid as a god who uses his power for good and not for ill. Some of us need a little push to make the first move in expressing our love—and Cupid is there to help us.
If you are looking for a way to express your true love, how about a Buckhorn Inn gift certificate? Your sweetie would love a romantic dinner, or perhaps a get-away complete with flowers, chocolate-covered strawberries, and sparkling wine!