Blog




July 2, 2019
In the U.S., Oregon is the leading commercial blackberry producer.  Here in eastern Tennessee, we find them at local farmers' markets as well as in the grocery store.  Their deep, purple sheen attracts our eyes.  The soft, juicy berries fill our mouths with fresh, sweet, and slightly tart flavor.  Blackberries are not technically a berry, but rather an aggregate bramble fruit.  Did you know that blackberries have been used for medicinal purposes by the ancient Greeks, native Americans, and other peoples worldwide? 
Chewing the leaves was a remedy for mouth ailments and a tea brewed from the leaves, roots, and bark was used to treat pertussis.  The fruit, high in vitamin C, was used to treat scurvy.  A 1771 document recommended a tea of blackberry leaves, stem, and bark for stomach ulcers.  https://en/wikipedia.org/wiki/Blackberry  
They are rich in vitamins A and C, iron, calcium, and dietary fiber.  They also are anti-oxidant rich.  The fruit also has been used to dye fabric and the stems to make rope.  The wild plants have sharp thorns, so have been used as barriers against large animals.  The berry is often used in desserts, jams, jelly, wine, pies, and crumbles.  We use it is this delicious coffee cake.  What a way to start your day!
Blackberry, Walnut, Bran Coffeecake
Pre-heat oven to 350 F.
Grease or spray 9X13 baking pan
Mix together the following ingredients:
1          cup                  sugar  
½         cup                  vegetable oil
2                                  eggs
¼         cup                  molasses
1          tsp                   vanilla 
1          cup                   oat bran
2          cups                all-purpose flour
1          tbsp.                baking powder
1          tsp                   salt                 
1          cup                  fresh blackberries 
1          cup                  chopped walnuts
Bake 35-40 minutes (or until top is brown and tester comes out clean)  
Yield: 18 squares
To get this delicious taste of summer year-round, you can substitute frozen blackberries.  This recipe is also a treat when made with blackberries, raspberries, or your favorite berry mix.
June 18, 2019
Dolly Parton is arguably this area's most famous person.  She is a singer, songwriter, instrumentalist, record producer, actress, author, businesswoman, and philanthropist.  And she was born right here in Pittman Center, Tennessee!
Our recent guests, Herb Galbreath and his family, have seen the replica of Dolly's cabin at Dollywood.  While they were here they decided to track down the original cabin that Dolly had called home.  She was born in a small cabin near the Little Pigeon River on January 19, 1946.  http://www.memory.loc.gov/diglib/ihas/html/dollyparton  Dolly's childhood home was rural and isolated.  She wrote about it in song:
In my Tennessee mountain home
Life is as peaceful as a baby's sigh,
In my Tennessee mountain home
Crickets sing in the field nearby.
The Road to Dolly Parton's Cabin
As the Galbreath family drove in search of the cabin, they reflected on the fact they were backtracking on a road that ends in Hollywood, having come from Nashville, Knoxville, Sevierville, and which starts in Caton's Chapel.  They started their journey on Caton's Chapel Road and followed GPS directions to get to Locust Ridge Road.  The houses became fewer and farther between and the roads narrower.  The road twisted up and up through the mountains. 
Finally, they saw a little tin-roofed house.  That was the Tennessee Mountain Home.  The road that leads to it was gated off, and the house appeared to be unoccupied, but well-tended.  The family speculated on the effect that growing up in a setting so majestic, but also inaccessible and lonely, must have had on Dolly.  This remarkable Appalachian woman acquired a unique view of life in these hills.  The Galbreaths felt they had gained a new insight into the mindset of this national treasure.
Replica of the Dolly Parton Cabin at Dollywood
A replica of Dolly's childhood home can be found in the Dollywood theme park.  Visitors enter from a front porch.  A hallway runs along the cabin's interior and a glass wall separates visitors from the two-room home.  Guests marvel that Dolly, her parents, and 10 siblings lived in this small space.  The kitchen walls are covered with floral wallpaper and old newspapers.  The table is set and a kettle sits on the stove.  By the stove are a broom and a butter churn.  In the bedroom lace curtains hang in the window and there are wooden toys under the bed.  Several photographs of her parents are in the bedroom. 
The sign in front of the cabin reads:  "This cabin is a replica of the Parton Homeplace where Lee and Avie Lee Parton raised Dolly and her 10 brothers and sisters.  The replica cabin was constructed by Dolly's brother Bobbie, and the interior was reproduced by her mother Avie Lee.  Most of the items on display are original family treasures.  The original cabin still stands at its location in Locust Ridge."
Our guests loved the scenic drive to the cabin, and we are sure you will as well. 
June 12, 2019
This year our kitchen herb garden is planted in pots on the veranda. The plants get lots of sun, the chefs have easy access to fresh herbs, and our guests love the scent! Our abundance of fresh herbs inspired us to make this fresh herb frittata. This is an easy recipe to whip up for brunch or a light lunch with whatever you have on hand, or in the garden, that is fresh and lovely. We used sharp cheddar, but this would also be tasty with tangy goat cheese. This recipe makes four servings.
8 eggs
2 tablespoons water
1 cup shredded sharp cheddar cheese
½ cup chopped fresh herbs (thyme, cilantro, chives, parsley)
½ cup finely chopped red or green bell pepper
½ teaspoon fresh ground black pepper
Preheat oven to 350 F. Butter a quiche dish. Whisk eggs and water. Add herbs, pepper, black pepper, and ½ cup of the cheese. Mix thoroughly. Pour egg mixture into quiche dish. Top with remaining cheese. Bake for 25 minutes or until top is puffed and golden. Let cool slightly. May be served warm or at room temperature. Sprinkle additional fresh herbs on top of each slice when serving.  
June 6, 2019
Yesterday's USA Today headline read "See the Synchronous Fireflies Smoky Mountains Display that Left Us Speechless" .  https://www.usatoday.com/story/travel/news/2019/06/04/synchronous-fireflies-great-smoky-mountains-tennessee-spectacle/1342743001/  Are you familiar with this amazing display?  How do these insects know how to flash together?  Is it some sort of count led by a leader?  Are they responding to some sort of scent?  The real answer is their search for a mate.  
We owe the show to the Photinus Carolinus, commonly known as the Synchronous Firefly and the Phausis Reticulata, the Blue Ghost Firefly.  For about three weeks every year these species of fireflies unique to this area emerge for an annual mating ritual.  This ritual usually takes place in late May or early June.  National Park scientists use air and soil temperatures to predict the timing of each year's mating season.  The males use their lights to dance for the females.  The females respond with a brief double-flash.  What makes this display so unique is that the males shine their lights in a synchronized display, followed by a synchronized period of darkness which allow the females to shine their lights.
Fireflies Display Lottery
This natural phenomenon has become so popular that the Great Smoky Mountains National Park conducts an annual lottery to determine which visitors are allowed in the park for the show.  Only about 1,800 visitors are admitted each year, coming from all over the world.  The lottery provides parking passes and shuttle service for the Elkmont area.  The lottery typically is announced in April each year.  
Some of our guests were fortunate enough to see the display at Elkmont last evening.  One guest described the experience as magical.  "It felt like the stars were coming down to light the forest!"
Both species of firefly are common in Southern Appalachia.  So if you are in this area in the month of June, stay outside a bit later.  When it is good and dark you might be surprised at the light show you see!
May 28, 2019
Wildflowers are a tremendous asset to pollinators, in addition to looking beautiful.  In fact, we have planted a mini-meadow of wildflowers near our bee hives.  Our seed mix includes perennials, self-seeding annuals, and biennials.  We sowed:  butterfly weed, partridge pea, lance-leaf coreopsis, plains coreopsis, purple coneflower, rattlesnake master, Indian blanket, standing cypress, blazing star, wild lupine, lemon mint, drummond phlox, Mexican hat, clasping coneflower, black-eyed susan, scarlet sage, and spiderwort.
How to Grow Wildflowers
Wildflowers have survived floods and drought, sandy soil and clay, scorching sun and freezing wind, all on their own.  They can be as tenacious as, well, weeds.  As Ralph Waldo Emerson once said, "What is a weed?  A plant whose virtues have not yet been discovered."  So how difficult are they to grow?  As it turns out, they are very adaptable.
We ordered a seed mix specifically designed for our geographic area from http://www.americanmeadows.com.  We selected a sunny site and removed the grass from the soil.  We loosened the dirt and scattered the seeds.  We worked the seeds into the soil by walking on top of them.  The seedlings have emerged.  We will continue to water them until they are about 6″ tall.  After that, Mother Nature will handle the watering!  We hope the first blooms will appear in early summer.  
In late fall, after the flowers have dropped their seeds, we will mow the whole area.  The clippings will stay in place to break down and feed the soil.  
Our meadow should not require chemical fertilizers or herbicides, so they are an eco-friendly option.  If this small experiment works, we may expand our meadow.  There are many advantages to growing wildflowers.  They enrich the soil and require very little mowing–usually only once a year.  Different bloom times guarantee a spectacular show throughout the warm months.  The plants are good for steep slopes where they can stabilize the land and prevent erosion.  
We will be sure to post pictures as our new addition grows and blooms!
May 13, 2019
"What is it like being an apprentice innkeeper?"  "How do you and Jack like Tennessee?"  "What do you do at Buckhorn Inn?"  "What do you do when not at the Inn?"  So many of our guests have asked me these questions.  Now that Jack and I have lived here for two years this week, I feel that I can finally answer them!  
Life in Chicago
Jack and I both moved to Chicago in 1981 after completing our undergraduate degrees.  I went to Purdue University and he went to the University of Kentucky.    We met on the commuter train from the western suburbs to downtown Chicago.  We both loved reading, college sports, and exploring our new city and quickly became best friends before we became sweeties and then husband and wife.  By 2011 we both had completed our MBA degrees and I had my PhD under my belt.  I was serving as CEO of the Orthopaedic Research and Education Foundation (OREF) and Jack was a founder and CFO of Business IT Source (BITS).  
Moving to Eastern Tennessee
Jack and I built the Greenbrier House  three years ago with the idea that we would offer it up as part of the Buckhorn Inn for "5 or 6 years" until we were ready to retire.  
But once the house was built, retirement became an incredibly alluring thought!  I had just finished leading OREF through a complete refocusing of our business model and was deciding if I wanted to simply maintain our new organization or go on to a new challenge.  Jack had a 90-minute commute each way to and from work and was finding that to be really wearing.  So, we clasped our hands together and jumped into the unknown of moving to Eastern Tennessee!
Life as an Apprentice Innkeeper
Jack and I serve breakfast at Buckhorn Inn on Tuesdays, Thursdays, and Saturdays.  I began as a new face, but guests immediately recognized Jack as John's son.  In fact, I often tell my pop-in-law that looking at him lets me know how my husband will look 30 or so years from now–and the prospect pleases me!  Jack works with Lee on the payroll and accounting.  I work in the office checking out guests and taking reservations on Saturdays.  We get to participate in regular management meetings and have spearheaded some projects, like the new landscaping around the pond.  Lee has entrusted me with Buckhorn Inn social media and many of you read my blog posts and follow us on Instagram and Facebook.  I admire Lee greatly and enjoy spending time with, and learning from, her.  
Cooking, Gardening, Beekeeping
I grew up on a farm in Indiana and greatly enjoyed 4-H.    So our work at the Buckhorn Inn gives me a great opportunity to further explore some of the activities I have always enjoyed–namely cooking and gardening.  I am somewhat a "chef groupie" and feel so fortunate to get to observe Chef Frank in the kitchen.  His knife skills are astounding and everything he plates looks beautiful and tastes delicious. 
I love to cook, so sometimes I get to provide salads and desserts for special luncheons and bake desserts for dinner http://www.buckhorninn.com/dining.  I got to consult with Frank on revamping the Buckhorn Inn wine list.  A wine aficianado, I am taking a wine expert certification course so that I can help more in this regard.  Our friends Brian and Dana at The Rampant Lion have a very nice wine list and have really helped me when my "homework" involved tasting different wines.  A new cookbook is in the works–I am hoping to finish the draft in the next month or so. 
Jack and I created some raised bed vegetable gardens to grow fresh produce for the Inn.  Jack has installed two bee hives and I am his "bee girl", helping with their care.
The Buckhorn Inn guests have been so welcoming and so kind to me.  Well, for the most part.  When Purdue played Tennessee in the NCAA tournament this year I served breakfast in my Purdue shirt.  Who knew that cultured, well-mannered people could boo me so soundly?!!
Other Activities
How marvelous to be so close to the Great Smoky Mountains National Park!  Jack and I enjoy taking early morning hikes before work.  Jack is still working remotely for BITS, so we have to get back before his day begins.  I am still a flatlander, so am working to conquer the uphill portions of the trails! 
This past year I finished my time on the board of CreatiVets, a national nonprofit that serves veterans with post-traumatic stress gain healing tools through the arts.  We have programs at the Art Institute of Chicago and the University of Southern California as well as writing opportunities with professional songwriters in Nashville.  We are a new foundation, but have accomplished much in five years.  Feel free to check us out at http://www.creativets.org.. 
I also have been elected to the Board of the Anna Porter Public Library and enjoy helping guide our programs.  I belong to two books clubs, and have gotten to meet many new friends through our book discussions.  We met some local friends through frequenting the same restaurants and love being part of this community.
Family is Important
We enjoy spending time with my brother-in-law Bill and his wife Louise.  Bill, Jack and I are trivia fiends and have spent some delightful afternoons matching wits with trivia contestants nationwide.  We get to spend off time with John and Lee.  Currently we gather together at Buckhorn House on Sunday evenings for supper and to watch Game of  Thrones.
I very much miss my mother and my brother Herb and his family in Indiana.  But now I have the flexibility to take a week every few months to spend with them.  One of my nieces and I went to New Orleans for the Tennessee Williams Literary Festival and another joined me for a trip to Boston.  Next spring I am hoping to travel with my third niece.  Being an auntie brings me great joy.  
Thank you to all the Buckhorn Inn guests who have expressed an interest in how we are finding Tennessee.  It is beautiful here and we love it.  
Your apprentice innkeeper,
Sharon
April 29, 2019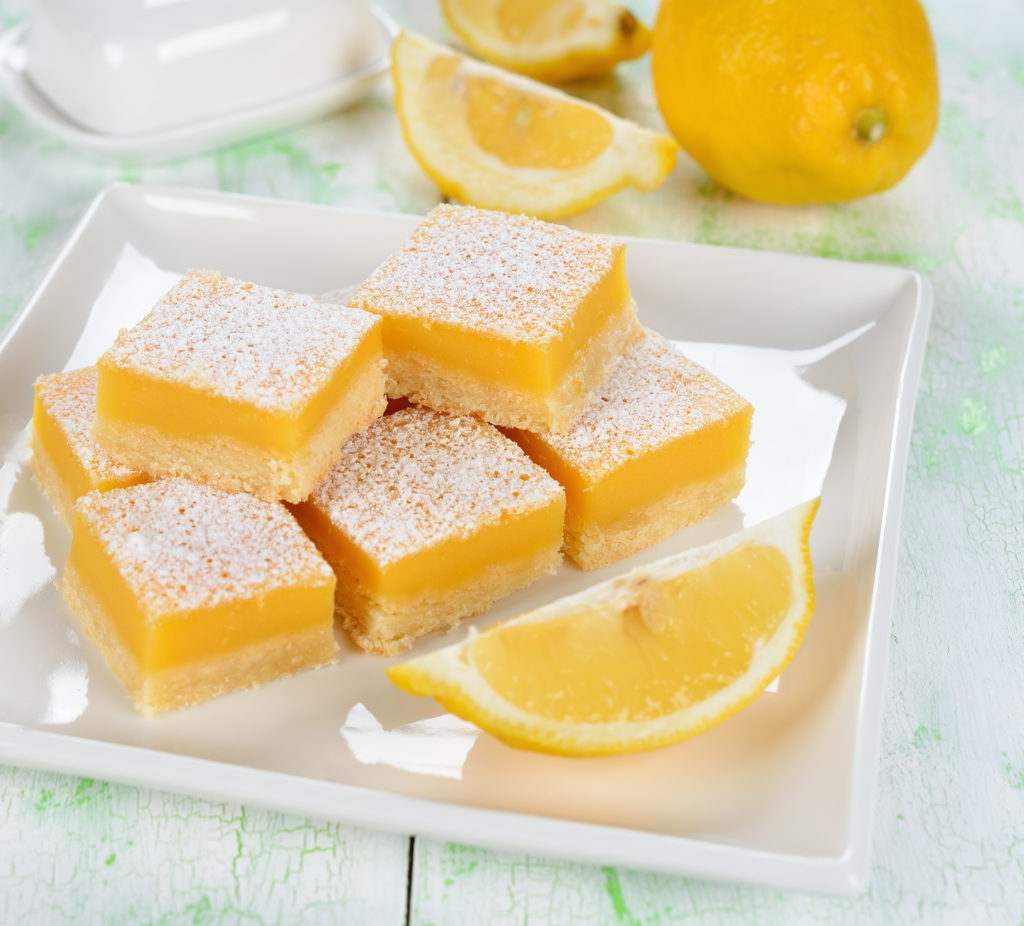 The very best lemon bars have a rich bottom crust and a creamy, tart layer. These delicious cookies fulfill both requirements! The bright, sunny flavor makes them a treat for all ages and you can whip them up in a jiffy. This recipe makes 36 bar cookies. You might also want to try making them with lime juice, rather than lemon, for a citrusy change.
1 cup butter, softened
2 cups white sugar
2 ¼ cups all-purpose flour
4 eggs
2 large lemons, juiced
Preheat oven to 350 degrees F. Blend together softened butter, 2 cups flour, and ½ cup sugar. Press dough into the bottom of an ungreased 9 x 13" pan. Bake for 15 minutes until firm and golden. Meanwhile, whisk together 1 ½ cups sugar and ¼ cup flour. Whisk in eggs and lemon juice. Pour over the baked crust. Bake an additional 20 minutes. The bars will firm up as they cool. Sprinkle with powdered sugar and cut.
Pairing wine and food does not have to be intimidating.  A good pairing is one that tastes good to you!  If you have a favorite wine, don't be afraid to drink it with whatever you are eating.  But it can be fun to experiment with flavors.  It is possible for a wine and a food to taste better together than either does alone.
Food has more of an impact on the taste of wine than the other way around.  This is because our taste buds adapt to food, so when we drink wine the taste is altered.  A classic example is the bitter flavor of orange juice when you drink it immediately after eating chocolate.  It works the same way with wine.  That is why a good rule of thumb is to drink sweet wines with dessert.  Salty foods can soften the tannins in wines and make them more enjoyable.  Wines high in acidity can be delicious when paired with rich foods.  And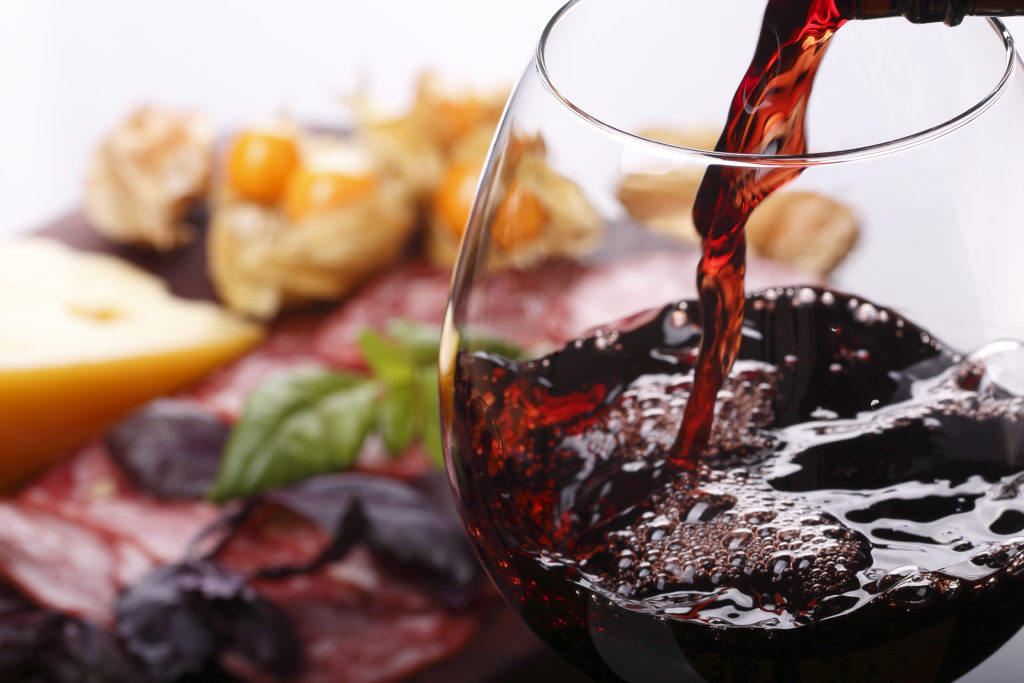 fruity wines with a touch of sweetness seem to be made to pair with hot, spicy dishes. 
Here are some of our favorite Buckhorn Inn food and wine pairings. 
Our loin of pork with mushroom demi glace is lovely with the La Crema pinot noir.  The umami flavor of the pork and mushrooms balances the bright and juicy fruits in the wine.
The Josh Cellars Craftsman's cabernet sauvignon is a good choice on prime rib night.  The soft tannins can stand up to the horseradish cream sauce.
Shrimp and crab cakes with garlic butter go well with the Meiomi Chardonnay.  The flavors of lemon peel, honey and stone fruit do not overwhelm the delicate shellfish.
The salty notes in our chicken breast with prosciutto and fontina make wines a little less dry and smoother and richer.  We like to pair this dish with our Placido pinot grigio which is dry and has a full, fresh, and lively flavor.  Another good pairing for this entrée would be the Michelle sparkling brut.  The balanced citrus flavors match nicely with both the prosciutto and the fontina.
Please let us know the wines you love to pair with Buckhorn Inn dishes.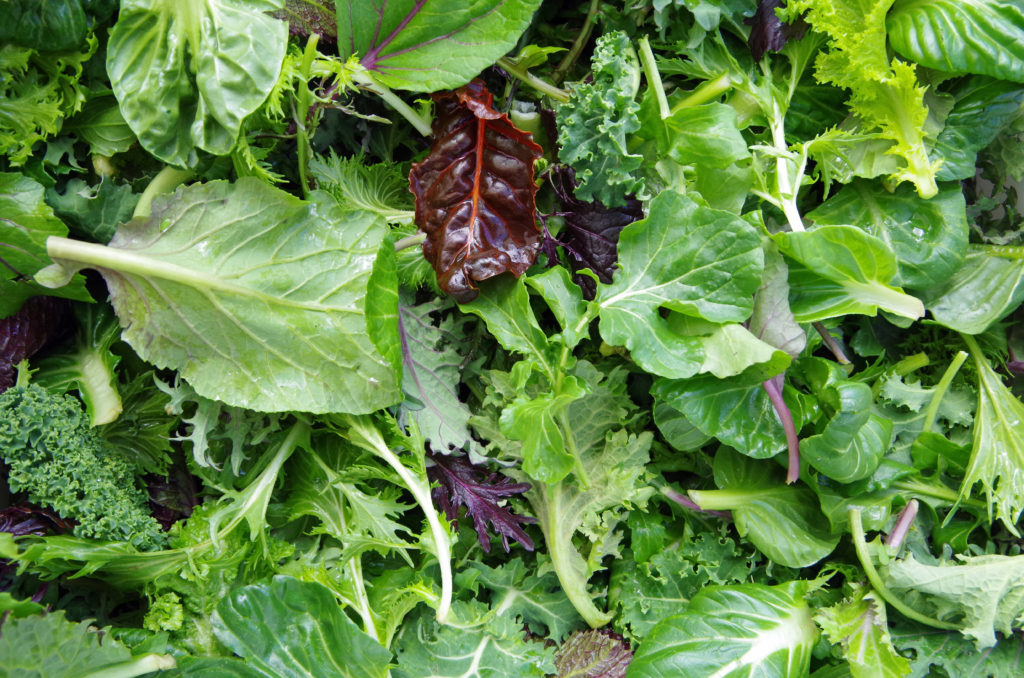 Well, nothing yet.  But we are excited about the vegetables and herbs we will be growing for the Buckhorn Inn table this summer.  We started planning in January when the gardening catalogs began arriving.  Consultations between gardeners and chefs led to our decisions.
Our early spring salads will feature a sweet mix of beet greens, mustard greens, spinach, and red and green looseleaf lettuces.  By early summer we will be harvesting lettuces that can take the heat, such as green and red crisphead, Black-Seeded Simpson, Green Ice, Buttercrunch, and Mighty Red Oak.  In midsummer we will sow red, green, and blue kale for fall salads.    Our salads will be beautiful with such a mix of textures and colors!
We love to halve cherry and cocktail tomatoes for salads.  This summer you can look for gold, tangy and sweet Sun-Golds, and marbled red and yellow Sunrise Bumble Bees.  We will be growing Sunchocolas, which have a smoky, sweet flavor, juicy texture, and low acid.  We can't wait to see the Midnight Snacks.  They will ripen to red with a glossy purple overlay.  We will be growing Cherry Punches for the first time and Shimmers again.  We got so many compliments on the Shimmers last year.  They are a little larger than a cherry tomato.  They sport green stripes, touches of shimmering gold and have a sweet, succulent flavor.
We use sweet peppers in a variety of ways for both breakfast and dinner.  This year we are growing super bright yellow Lemon Dreams,  deep red Cabernets, and golden-orange Good as Golds.  All score high points for beauty, flavor, and productivity! 
Our kitchen finds lots of uses for our okra:  pickled, fried, or used in gumbos and stews!  And our guests love to see us harvesting from the 7'tall plants with large yellow blooms.  We also are bringing back our Kentucky Wonder pole beans.  The pods are straight, stringless, and the plants have heavy yields.  In honor of rock and roll hall of famers Deep Purple, we will be growing Deep Purple carrots to lend their bright color and sweet flavor to salads.  Our Lunchbox cucumbers also will make an appearance in salads as well as pickles. 
The chefs asked us to grow squash this year.  We think they will find lots of uses for Saffron, a rich yellow summer squash and for Black Beauty zucchini.
Our guests really loved our kitchen herb garden last summer, but we fear they did not get as much sun as we would have liked.  This summer we will be growing herbs in pots on the veranda.  Imagine how they will gently scent the air while you are enjoying your spiced tea or wine!  We will be growing three varieties of basil, two kinds of cilantro, Tuscan Blue rosemary, chives, and both orange and chocolate mint.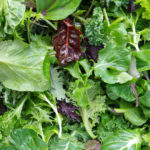 April 22, 2019
Do you enjoy golfing?  If so, you need to pack your clubs the next time you visit Buckhorn Inn!  We have several beautiful courses that you should not overlook.
Gatlinburg Golf Course
Golf Digest named this course the "Best Municipal Golf Course in Tennessee".  With its breathtaking views of the Great Smoky Mountains, the course has been celebrated as one of the most picturesque courses in America.  The  natural landscape lends itself to quite a few unique holes.  Hole #12 is known as "Sky Hi".  It is 194 yards in length and drops 200 feet from tee to green.  It is one of the most dramatic holes in the country!  The 529-yard, par 5 hole #3 is aptly called "Long Lane".  The course is open year-round and features a fully-equipped pro shop and food services area.  http://www.gatlinburg.com/to-do
Golfing Challenges at Sevierville Golf Club
The River Course is a par 72 that plays along and across the Little Pigeon River.  The Highlands Course is a par 70 course that winds through lush, rolling hills and fresh water mountain ponds.  If you are short on time, you can play the Highlands Front Nine Course, which is a par 37.  You may book your tee times online http://www.seviervilletn.org  Additional amenities include a driving range, a putting green, and a chipping area.  The club also boasts Mulligan's Bar and Grill.
Creekside Golf Course and Practice Facility
Creekside is located in Seymour, TN.  This nine-hole course provides challenge for every golfer's skill level.  It has gained a reputation for its comfortable environment to play a quick and satisfying round.  The course is open 8:00 am to 8:00 pm on Monday through Saturday.  It is open 10:00 am to 8:00 pm on Sunday.  The clubhouse has a pool.  
Bent Creek Golf Course
This Gatlinburg course is a par 72 designed by Gary Player.  The front nine hugs the valley floor while the back nine offers a challenging mountain course.  A beautiful sparkling mountain stream meanders throughout the entire course.  Southern Living Travel Guide named Bent Creek one of the "Top Fifty Golf Courses in the South".